Yer A Wizard, Harry: Styles Reveals He Could Fly The Whole Time In New Music Video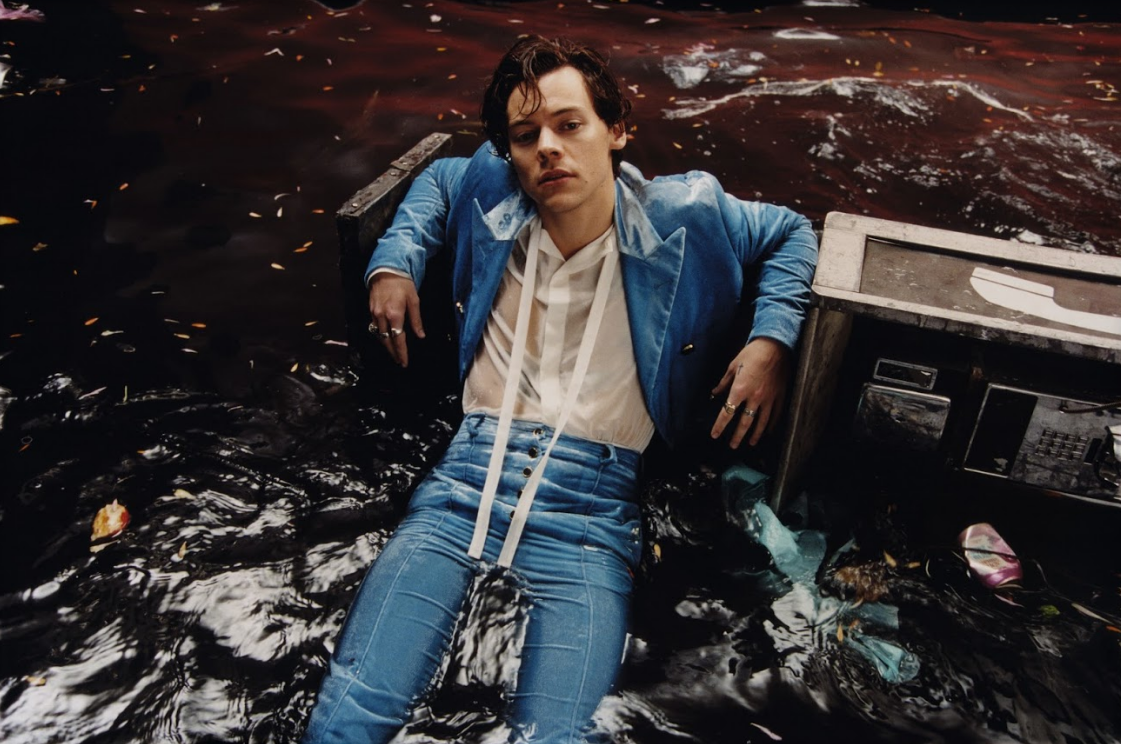 In releasing the first music video for his first ever solo single, British ragamuffin Harry Styles has confirmed what millions of teenagers have always known but all others refused to believe. Harry Styles is the reincarnation of Jesus Christ and he's coming to save us all.
Wait, Jesus could fly right? Because that's what Styles spends most of the video's 5 minutes 42 seconds doing. Like a deity that definitely, for sure, 100% does not have fishing wire connected to his hips, Styles soars through the skies, stops for a spot of walking on water and then zooms off into the sun like Danny and Sandy at the end of Grease.
Now if this wasn't alarming enough, chuck in these pictures of the body double dummy used to capture all those swooping high wire shots.
Styles, up until now, has been winning the One Direction breakup having released a solo single that garnered comparisons to Bowie, announced a solo album first and sold out his world tour in under 30 seconds. His efforts tower over Zayn's cringe inducing odes to the marijuana, Niall's kinda boring pop folk and whatever the other two are doing right now.
Now with this video he takes his rightful place on that number one podium and confidently says, "I can make a video of myself frog kicking it around the countryside in a sailors jacket and still beating you all". Either that or he's making some statement about learning to grow and succeed on his own. But I'm pretty sure it's that first thing.
Styles' self titled debut album is set to drop this Friday, the 12th of May–so until then we all just have to bunk down and wait for our Prince to return from his castle in the sky.