Zoo Twilights At Melbourne Zoo Drop Full Music Program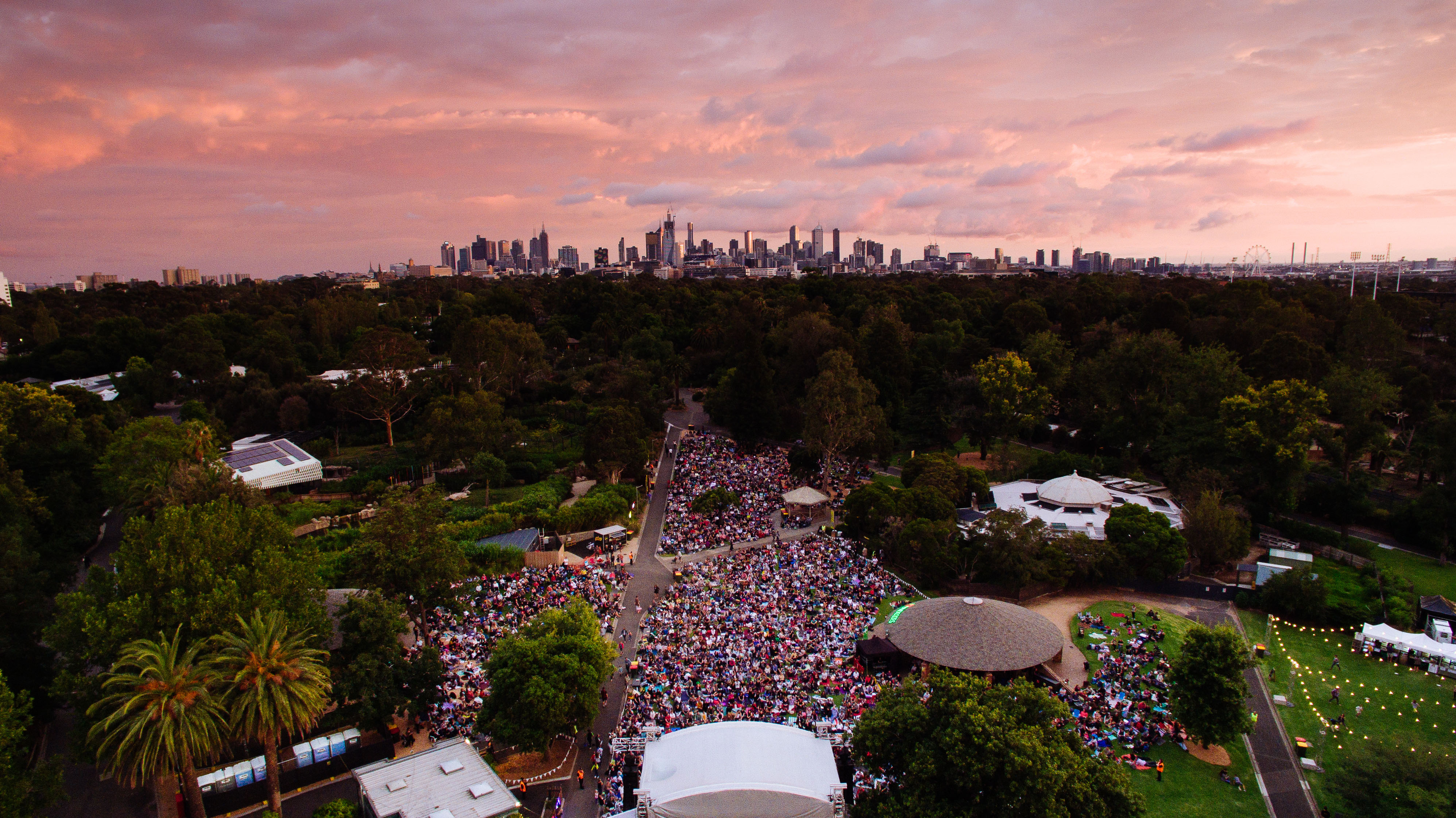 Zoo Twilights has announced its full line up for the 2018 not-for-profit concert series taking place at Melbourne Zoo every weekend starting January 26th all the way through until March 10th.
Alongside international headliners Ben Folds and Lucy Rose, who were previously announced, some huge acts will be sharing the stage across the seven weeks such as Neil Finn and Liam Finn, Cut Copy, Jet, The Preatutres, The Teskey Brothers, Saskwatch, HiatusKaiyote, Harvey Sutherland, The Cat Empire, Ali Barter, Spazzys, Grizzly Bear, Odette and Kate Miller-Heidke.
Proceeds from the all-ages Zoo Twilight shows will go towards Zoos Victoria's efforts fighting the extinction of the 21 most at-risk species in Victoria, such as the eastern barred bandicoot. To date, the zoo has bred more than 650 bandicoots and hopes to continue this work with contributions from the festival.
Tickets go on sale October 24th and are available HERE. Pre sales will be available October 18th alongside the full program.
Zoo Twilights Program
FRI 26 JAN
The Teskey Brothers w/ Saskwatch
SAT 27 JAN
Cut Copy
FRI 2 FEB
Sunnyboys w/ Painters and Dockers
SAT 3 FEB
The Cat Empire w/ Allysha Joy
FRI 9 FEB
The Preatures w/ Ali Barter
SAT 10 FEB
Rockwiz LIVE!
FRI 16 FEB
Ben Folds w/ Lucy Rose
SAT 24 FEB
Neil & Liam Finn
FRI 2 MAR
Hiatus Kaiyote w/ Harvey Sutherland
SAT 3 MAR
Jet w/ Spazzys
FRI 9 MAR
Grizzly Bear
SAT 10 MAR
Kate Miller-Heidke w/ Odette