In Hearts Wake Frontman Saves Choking Fan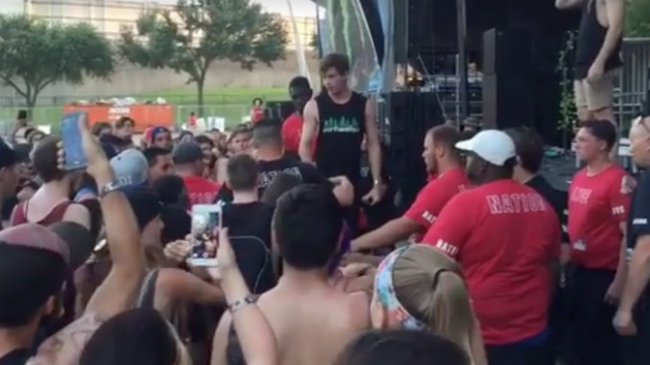 Following their 'Equinox' Tour a few weeks ago, Aussie hardcore legends In Hearts Wake are now touring USA with the Vans' Warped Tour, and there's no shortage of drama. Vocalist Jake Taylor recently came to the defence of a fan after a security guard began to choke him for 'moving towards the barrier'.
Fan-filmed footage captured the band stopping mid-song to help the fan, Taylor coming down from the stage and attempting to remove the security guard's arm from the 'headlock'. Taylor's actions, managing to stop the guard without displaying too much intensity, have won the admiration of fans on social media.
Taylor took to Facebook to deliver a statement on the incident from his perspective, asking other security guards to have more understanding.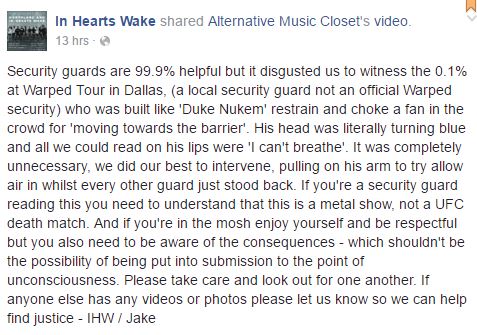 Issues with security have occurred numerous times in the past at festivals such as Warped Tour and Soundwave (RIP). Unfortunately at these sorts of events there will always be party crashers – make sure you look after yourself and others so everyone can have a good time.
Check out the video of the incident below!