CHVRCHES Drop Super Video For "Bury It" Feat. Hayley Williams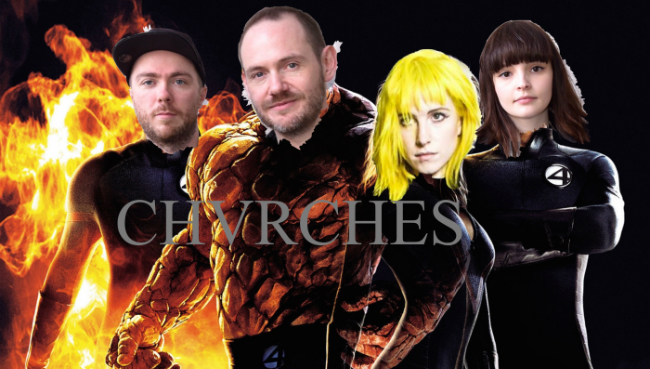 Beating both Marvel and DC to the punch, CHVRCHES have a dropped superhero movie featuring a female lead with the music video for their track Bury It.
The track, which is initially lifted from 'Every Open Eye' album, was re-released this year featuring the Paramore frontwoman Hayley Williams featuring her vocal work. The pairing started when the band got Williams up on stage at a Nashville gig last year, and since then, it would appear that they've been enjoying the sound of the duet.
The accompanying music video features the band discovering their previously untapped superpowers, learning that they can move objects with their mind and fly around the city. Williams then flies in a takes over to show the band how it's done.This is all portrayed in a super cool animation style that leads you to half expect a final fight against a giant robot.
CHVRCHES has been playing around with animation styles lately, it would seem, as their latest single, Warning Call is the promotional track to the video game 'Mirror's Edge Catalyst'.
After playing the Laneway Festival this year, we're holding our collective breath for the band to announce another Australian tour. As anyone who has been to a CHVRCHES show knows, their live sets are a supernatural experience.
Check out the video below!