End Of Fashion Reunite For National Tour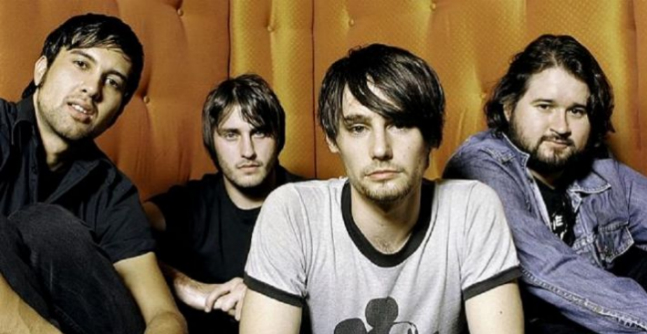 Just when you thought it was all over, End of Fashion have reunited for a special national tour across Australia! The Perth pop rockers will be back on stage once again to pay tribute to their iconic debut self-titled album that started it all ten years ago.
After two years on hiatus, the much-loved band are bringing back many nostalgic memories for us all. During their years together, End of Fashion reached number eight in Triple J's Hottest 100 of 2005 with their single O Yeah. From there, they became more and more successful with their self-titled album resonating with thousands across Australia and beyond.
When speaking about the reunion, frontman Justin Burfod revealed he was inspired after seeing a show in Perth earlier this year.
"We did what we thought would be a special one off show at Amplifier, a venue that had a lot of meaning to us back in the day. Putting those songs back on that stage, playing with guys like Mal Clark and Jay Cortez, it all kind of felt like going home. There was such an an energy in that room. It just felt good.
"So we thought, let's do this again! Take out some of the other venues we played around the country back in the day. See if we can have that same experience in other cities we visited. So that's what I'm exited about the most, having that connection with a crowd in a rock and roll venue again, playing songs from a very special time in my life." says Burfod.
End of Fashion will be playing songs from their much loved debut album and other gems as they head to six major venues across Australia, finishing the tour where it all began at Amplifier in Perth, September 17.
Check out tour dates below!
END OF FASHION 10 YEAR ANNIVERSARY TOUR
THU 8 SEPT
Newtown Social Club, Sydney
FRI 9 SEPT
Northcote Social Club, Melbourne
SAT 10 SEPT
The Zoo, Brisbane
SUN 11 SEPT
Rocket Bar, Adelaide
THUR 15 SEPT
Prince of Wales, Western Australia
SAT 17 SEPT
Amplifier, Perth
Get Tickets HERE!