GIG SPOTLIGHT: Mary Handsome Brisbane + Guest @ The Foundry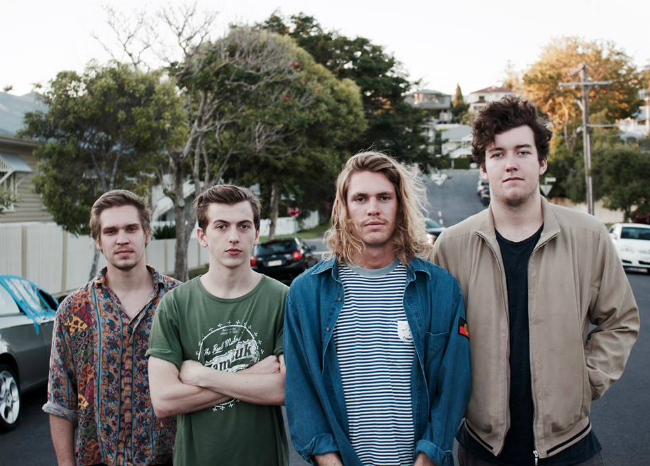 One of Brisbane's best live music venue's The Foundry are once again featuring the best acts of our local music scene. Catch Mary Handsome, The Halls, The Kava Kings, and Dave Is A Spy share the stage.
Forming in early 2014 through a mutual love of thrasher guitars, Mary Handsome released their first single Decongestant fresh outta their bedroom. After turning a heads locally they headed back to the b-room and came out with a polished 5-track EP.
Having now released their recent track No Hot No More along with a music video that any 90s lover would die for, Mary Handsome have been smashing out tours along the East Coast and are now taking headlining The Foundry for a night of tunez & booze.
Releasing their latest single Lemonade in June, The Halls have picked up a lot of traction and plenty of radio play. Described as 'shiver-pop', the Brisbane duo morph into a quartet for their live shows, getting contributors and live band mates to fill out their ambient guitar and drums. WATCH our recent interview with The Halls HERE
After headlining shows across our sun-baked land, The Kava Kings will also be taking the stage to showcase their highly energetic performances. Combining gypsy, rock, reggae, and dub, The Kava Kings have just released their sophomore EP No Time To Lose.
Smashing out shows across Queensland, including Rockin' For The Homeless and shows with Darwin band At The Dakota, Dave Is A Spy are an indie-rock trio on the rise. Hailing from Brisbane, they deliver shows full of guitar, bass, and drums, and shake things up with lesser used instruments such as piano, horns, and banjos! Read our Premiere of their recent single "Sleeping Car" HERE
Four very different bands, all performing on one stage, this will be an event to discover some new tunes, have a sneaky bevvy, and a boogie!
Read our Winter's Coming Q & A with Mary Handsome HERE and our Zombie Apocalypse HERE
Mary Handsome "No Hot No More" Single
supported by The Halls, The Kava Kings, and Dave Is A Spy
FRI 16 SEPT
The Foundry, Brisbane
Get Tickets HERE