Hideous Sun Demon Get Down & Dirty On New Single "Oscillate"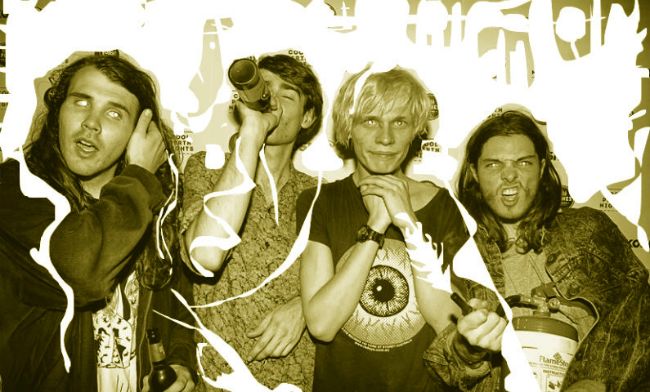 There's something about Perth that just makes it a hotbed for left-of-centre indie bands. From Jebediah to Tired Lion, the capital of Western Australia always seems to have a surplus of crunchy guitar bands, with an endless supply of pop hooks and distortion pedals. Hideous Sun Demon are absolutely no exception to this rule.
Having supported groups such as DUNE RATS, King Gizzard & The Lizard Wizard and Thee Oh Sees, Hideous Sun Demon continue the sandgroper state's tradition for delivering grim & gritty rock 'n roll in its grungiest form.
Their latest single Oscillate is a lo-fi, scuzzy, garage rock stomper that's sure to tickle your senses. The jangling guitars manage to conjure a tone that is heavy, dark, and drugged up. The raw vocals create a sense of uneasiness, while the pounding drums perfectly compliment the track's dangerous atmosphere.
Lead singer Vincent Buchanan-Simpson's beer soaked vocals suit the track well, while his snarling drawl perfectly compliments the song's gutter punk vibe. Guitarist Lee Napper lays down a stomping groove that The Stooges would've been proud to call their own.
Imagine a slightly drunker Violent Soho, or a hazier version of The Fall and you might come close to approximating Hideous Sun Demon's general sound.
Hideous Sun Demon are completely in their element on Oscillate. They managing to combine grimy garage rock with an almost psychedelic haze, lending to a rather captivating and wicked concotion sure to delight listeners aplenty.
Hideous Sun Demon are set to make their Brisbane debut at BIGSOUND in early September, tickets are available HERE
BIGSOUND Conference 2016
WED 7 SEP – FRI 9 SEP
Fortitude Valley, Brisbane
Get Tickets HERE