Huzzah! Northeast Party House Have A Fresh Track "For You" + Tour Dates!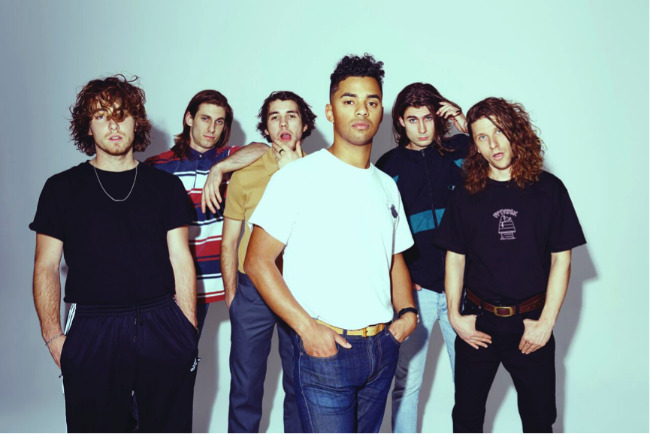 Melbourne synth-lords and party-starters Northeast Party House are here, and they come bearing musical gifts – the band have released For You, the first single from their upcoming sophomore album 'Dare', and announced a kickass national tour!
The first taste of the long-awaited NPH album, For You, does not disappoint! The song was written about the glorious time two people have spent together, and drenched in the band's signature electro-rock sound. Filled with catchy synths, upbeat drums, and vocalist Zach Hamilton-Reeves' expansive vocal range, modern dating has never sounded so good! Oh, and let's not forget the distinctive NPH siren…
Packing some serious Bloc Party vibes, NPH have taken on 2016 with a track that balances its banger status with a good ol' tug of the heartstrings.
"We wanted the music to feel reminiscent and compliment the story of this modern relationship yet still create something that will translate to a live audience," said guitarist Mitch Ansell.
Northeast Party House will be hitting the road early August, check out the tour dates below!
Northeast Party House 'Dare' Australian Tour 
SAT 6 AUG
Darwin Festival, Darwin
THURS 8 SEPT
The Barwon Club, Geelong
FRI 9 SEPT
170 Russell, Melbourne
SAT 10 SEPT
Republican Bar, Hobart
THURS 15 SEPT
Anu Bar, Canberra
FRI 16 SEPT
The Metro Theatre, Sydney
SAT 17 SEPT
Small Ball Room, Newcastle
FRI 23 SEPT
The Triffid, Brisbane
SAT 24 SEPT
Sol Bar, Maroochydore
FRI 30 SEPT
Jack Rabbit Slims, Perth
SAT 1 OCT
The Gov, Adelaide
FRI 7 OCT
Karova Lounge, Ballarat
Get Tickets HERE