Interview: Margaret Glaspy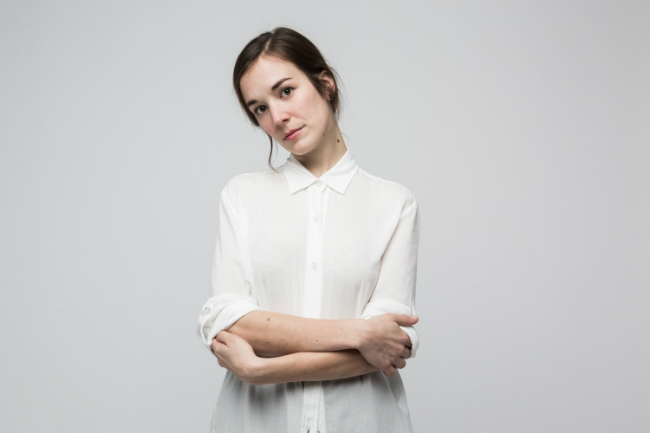 Katy Perry who? Margaret Glaspy is the new California girl on the scene and she's making waves with her latest single You And I, lifted from her debut album 'Emotions and Math'. We had a chat to her about what we can expect to hear on the album, her favourite hobbies, and when she'll be heading down under to give us a taste of her "jagged guitar" rock.
Congratulations on the new single You And I, it's getting heaps of love from us Aussies at the moment! Did you expect the song to be as well received as it is?
Y'know not really, I didn't think it would be as well received as it is. It was certainly really fun to make and so its been fun to watch people enjoy it for sure!
The lyrics of You And I are pretty humorous and relatable. Can you tell us what happened to the guy in the song?
Y'know I don't really talk about lyric meanings just because I like to let people have their own experiences with it!
What can we expect to hear on the album!? Are there tracks similar to You And I?
It really does vary…I'm so excited for everyone to hear the entire record because there's a lot of different things that happen throughout it! But You And I kind of led the pack with a lot of other songs and I found sounds that I really liked.
Do you have a favourite track on 'Emotions and Math'?
I think Love Like This is one of my favourites!
Do you think your creative process has changed throughout making the album?
Yeah, I think that in making the record I kind of realised that I'm both emotional and pretty analytical. It's been a pretty big project putting out the record so there's a lot of things that I run into in terms of my emotional self and my analytical self all at the same time!
Being an American artist, did you realise people would react so positively to your music over here in Australia?
You know I didn't really expect it, it's kind of a surprise, a really beautiful surprise! I've never been to Australia before and its really really cool hearing the love from you guys! Its really special and I totally appreciate it!
When you're not playing music what do you get up too?
Well I just play music constantly and on tour all the time! But other than that I do like to read quite a bit. I'm a runner, I really really love to run. If I get a day off in New York City I try to do as little as possible though just because I'm travelling a lot right now. The last time I was there I went dancing with a couple of my friends which was really fun!
The things I'm interested in right now though are things that kind of let off steam and kind of get me calm because there's just a lot going on at the moment. So those are the things I look forward too…singing, running, dancing, things that just make me happy!
Now the question we've been waiting to ask, when can we expect to see you in Australia?!
Hopefully soon, I mean I can't speak about when I'll be there just because its not set in stone but I think we're looking at some time in December or January!