Live Review: Amy Shark @ Miami Marketta – 24.08.2017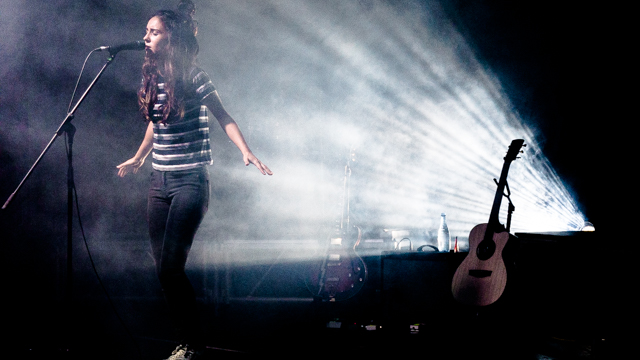 It was a drizzly, chilly night on the Gold Coast for Amy Shark's homecoming show. But that didn't stop the 1300 fans stacking into the sold our Miami Marketta's laneway for a night of pop romance with the GC's hottest sensation of the last 12 months.
As we waited patiently for Amy to take the stage, people crammed in closer and closer to the stage to prepare for the best angle in the house to sing along and chant to the latest hits taken from her current EP 'Night Thinker'. As the 8pm hour approached the stage went quiet and the ship like horn keys flooded the speakers and Amy's band took to the stage. Then the stage lit up, as did the crowd, as the homecoming queen walked out and jumped straight into the EP opener, Drive You Mad.
Obviously Amy Shark has performed many, many times throughout the Gold Coast, but she hasn't performed to a crowd quite like this before. Amy described how she had, "Waited her whole life to play this show," and thanked the attendees for showing up and supporting her and, fittingly, she jumped straight into her single, Home.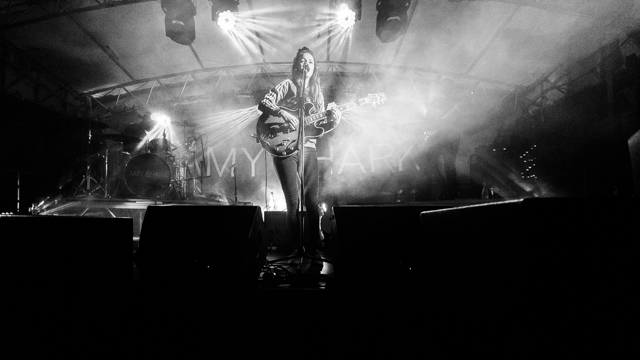 It's now clear why Amy is at the top of her game. If you go through Amy's back catalogue of singles and her current EP, it would be easy to assume that she would perform a simple acoustic style of set live. But it's quite the opposite. She jumps around stands on top of speakers and gets the crowd involved.
After some story telling about her teenage days and prank phone calls the time had come for the big number to be belted out and sang along to. Closing her set with the Triple J hottest 100 hit Adore, the crowd didn't want to see Amy leave the stage. It was a very entertaining night of pop at the Art Creative precinct.
See our full gallery from the night HERE.