Live Review: Gizzfest 2016 @ RNA Showgrounds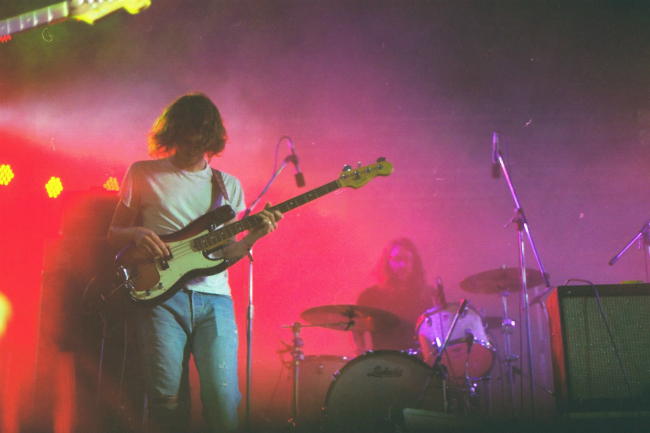 An event like Gizzfest occupies a somewhat awkward space in-between a full-blown music festival and regular, mid-sized gig. Although the event advertises itself as a festival experience, with only a handful of headlining acts and a time-slot of around five hours it doesn't really compare with the daylong or even weeklong, events commonly associated with the label 'festival'.
This year's rendition of Gizzfest boasted a line-up including King Gizzard and the Lizard Wizard, Pond, White Fence, The Murlocs and Mild High Club. In an age where more and more festivals are folding every year in an oversaturated market, an event like Gizzfest might just offer the perfect consolation with an always-strong lineup.
The Brisbane Gizzfest started in the early evening with Mild High Club, the stage name for American songwriter Alexander Brettin. While Brettin shares jangle pop influences with his contemporary Mac DeMarco, Mild High Club is more indebted to late 60s and early 70s sun-infused psychedelia, a perfect fit for a sunset timeslot. So too is Brisbane's own The Babe Rainbow, who returned to the live arena after a long break. The band played one of the smaller Marquee stages, which offered a more relaxed and laidback atmosphere, with many festival attendees drifting past for a couple of songs before moving on elsewhere.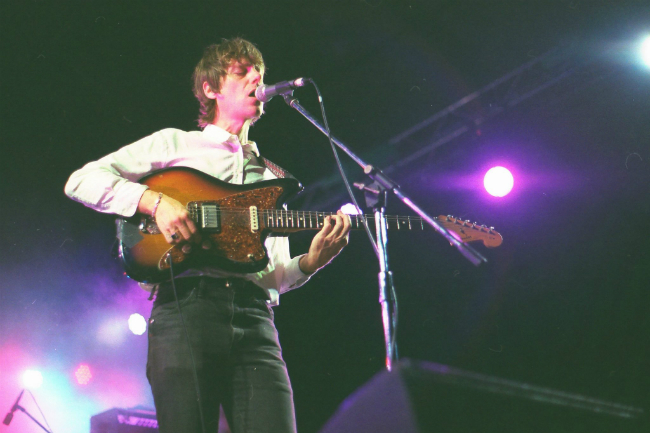 While The Babe Rainbow performed well, their break did not show any remarkable changes to their signature sound. This highlights a recurring issue among the acts chosen for Gizzfest and the ethos behind the festival itself. While all of the bands demonstrated excellent live showmanship and mastery of late 60s/early 70s nostalgia, there was a lack of innovation in much of the song writing. Then again, many of the bands playing Gizzfest seemed to be aware of this imbalance and focused their live sets on lengthy instrumentals that played to these strengths, The Babe Rainbow being no exception.
The main attractions for the night were the triumvirate of headliners that started with White Fence, another psychedelic-rock indebted project representative of Tim Presley's songwriting. White Fence's recordings offer bite-sized pop gems with strokes of Nazz and early Pink Floyd, but live these songs were transformed into swaggering, head-thumping garage anthems. At points, Presley was happy to step out of the limelight to allow his impressive backing band to play the drawn-out instrumentals that seemed to be the moniker of Gizzfest.
Pond is a band renowned for their vivacious live sets and Gizzfest did not disappoint. While many of Pond's songs can come off as a little too derivative of mid-70s rock, the dynamic between vocalist Nick Allbrook, drummer Jay Watson, keyboardist Jamie Terry, and founding member and guitarist Joe Ryan is what truly sets Pond apart from their competitors.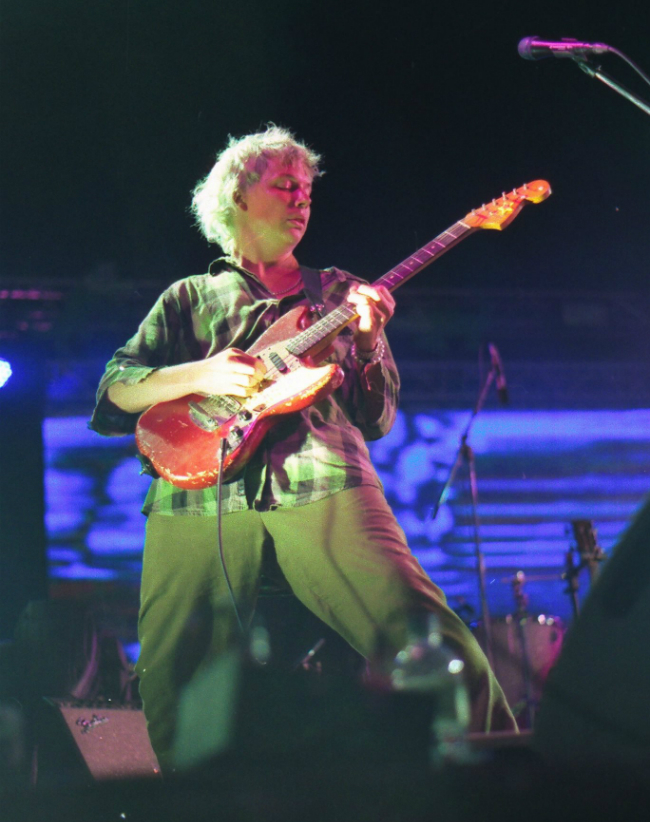 Each member commanded a strong live presence, with nobody disappearing into the background or hogging the limelight. While songs from the band's first two albums, Beards, Wives and Denim, and Hobbo Rocket, received a warm welcome from the crowd, the songs off 2015's 'Man It Feels Like Space Again' were less welcomed. This was a shame, as songs like Elvis' Flaming Star demonstrated a more interesting future for Pond, leaning more toward mid-70s glam than neo-psychedelic rock.
Festival organisers 'King Gizz finished off the night with one of their usual energetic live sets. Everything about King Gizzard is extreme and they're possibly one of the most prolific acts in Australia at the moment, churning out on average two albums a year and their songs, featuring several guitarist and dual drummers, often stretch into the 10-minute territory.
While their extreme nature is a part of their novelty and charm, it can also come off as a little over-indulgent and distract from what should be the true focus, which is good tunes. Luckily for King Gizzard they have plenty of them, with the band managing to squeeze out a handful of highlights from their multiple albums as well as previews of good things to come in 2017.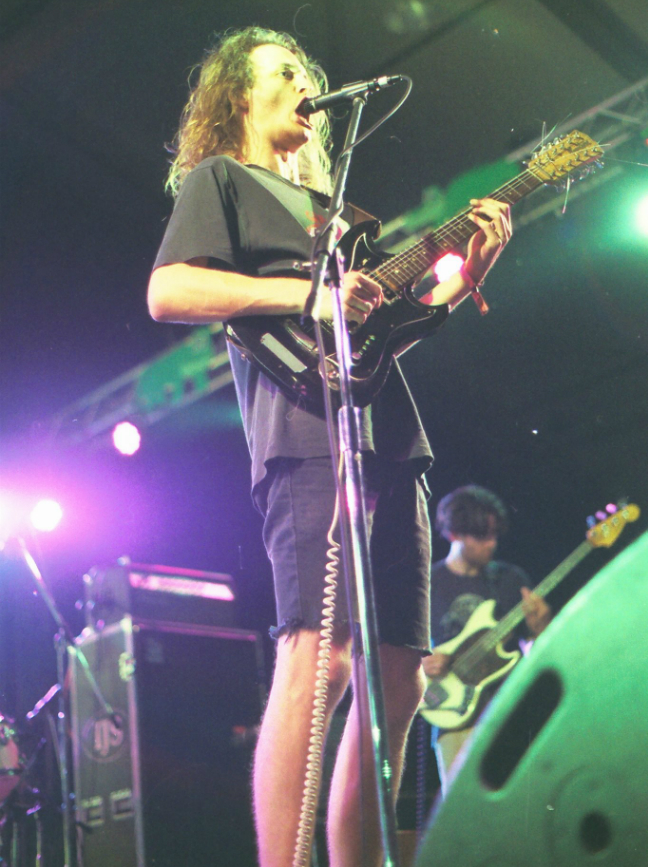 Gizzfest embodied many of the things that make the festival experience great with a good spread of smaller and larger acts on offer, while also being devoid of many of the downsides. There were no timetable clashes, the venue never felt overcrowded, and at just around five hours it wasn't too tiring.
Gizzfest started in 2015 in Brisbane's The Brightside, a far smaller venue, with 2016's rendition seeing it grow as it took over some of RNA Showgrounds. Let's hope that next year's festival organsisers keep what was great about the experience by maintaining that excellent space in-between full-blown festival event and mid-range gig that might just provide the resuscitation the festival experience needs.