Live Review: Kimbra w/ Exhibitionist @ The Triffid – 16.07.2018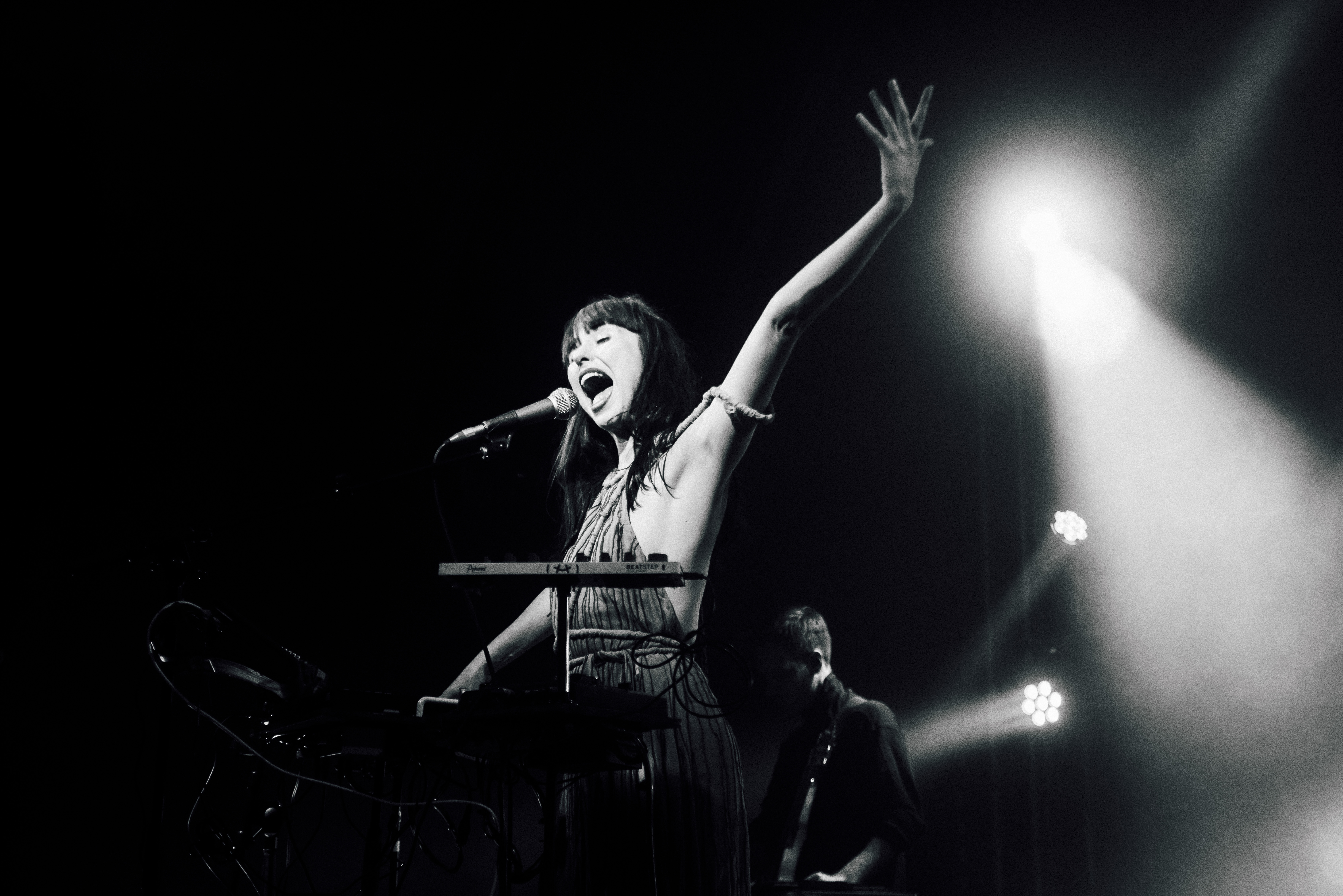 It's been long—almost too long—since Kimbra completed a full Australian tour. The New Zealand-born, New York-resident rarely returns to this side of the hemisphere but when she does, it's an event. One-off performances at Melbourne art festivals and a cancelled co-headline tour with Janelle Monae meant this anti-art-pop artist has rarely shared her new songs with her fans down under.
Before Kimbra, however, rising Future Classic-signee Exhibitionist arrives as the one and only support. She was a perfect catalyst to the warped direction Kimbra was about to delve into as Exhibitionist envisions her own platonic view of music. With an underpinning of classical aesthetics, this Sydney-based songwriter proved her worth tenfold. Her debut EP, 'Let Go Of Love', filled the majority of the set—including instant classics of Blood, Sway and Hands. With an incredibly tight backing band behind her Exhibitionist—real name Kirsty Tickle—was the leader through-and-through. An unstoppable force, her and her band wove delicate electronics and calculated rock into a pleasant opening set.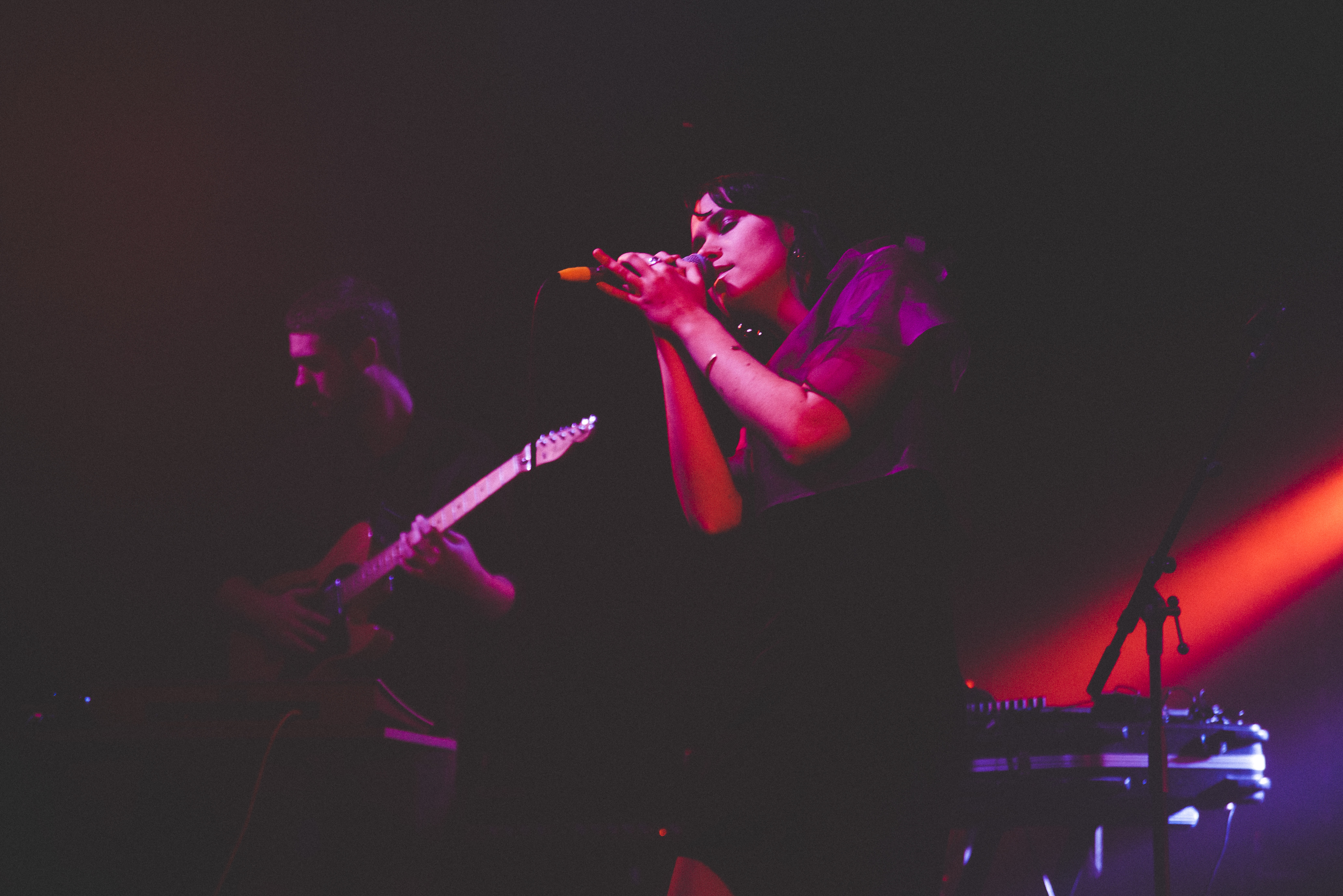 Kimbra's opus album, 'Primal Heart', fuelled almost the entire set. And rightly so as these new batch of songs perfectly entangle her musical entropy—that of prismatic pop moments and experimental production pieces. There's no placing the album and when converted the live stage, it only expounded on its ideas tenfold. You thought Kimbra has exhausted all her clatter-brain ideas of the album? Think again.
Her energy was potent. The fresh reinterpretations of 'Primal Heart' content lead to some bending, transitional moments between tracks. Case in point: Settle Down from 'Vows' received a hushed transformation before billowing into her duet with Gotye, Somebody That I Used To Know. There's pitched renditions of old favourites, which kept the audience on their toes. Kimbra, right from the very beginning, taught us never anticipate the expected.
The first half of the set was entirely 'Primal Heart'—including Hi Def Distance Romance, a bonus track from the album. The triple punch of The Good War, Black Sky and Human was near-perfect. The compounding melodies and dense musical complexities you ascertain from her records is the best thing about Kimbra. You hear something new each listen. Considering I couldn't have my expensive headphones on at The Triffid, I was pleased to hear that her music's subtleties didn't go unnoticed. In a live format, Kimbra's nuances are, in some cases, enhanced.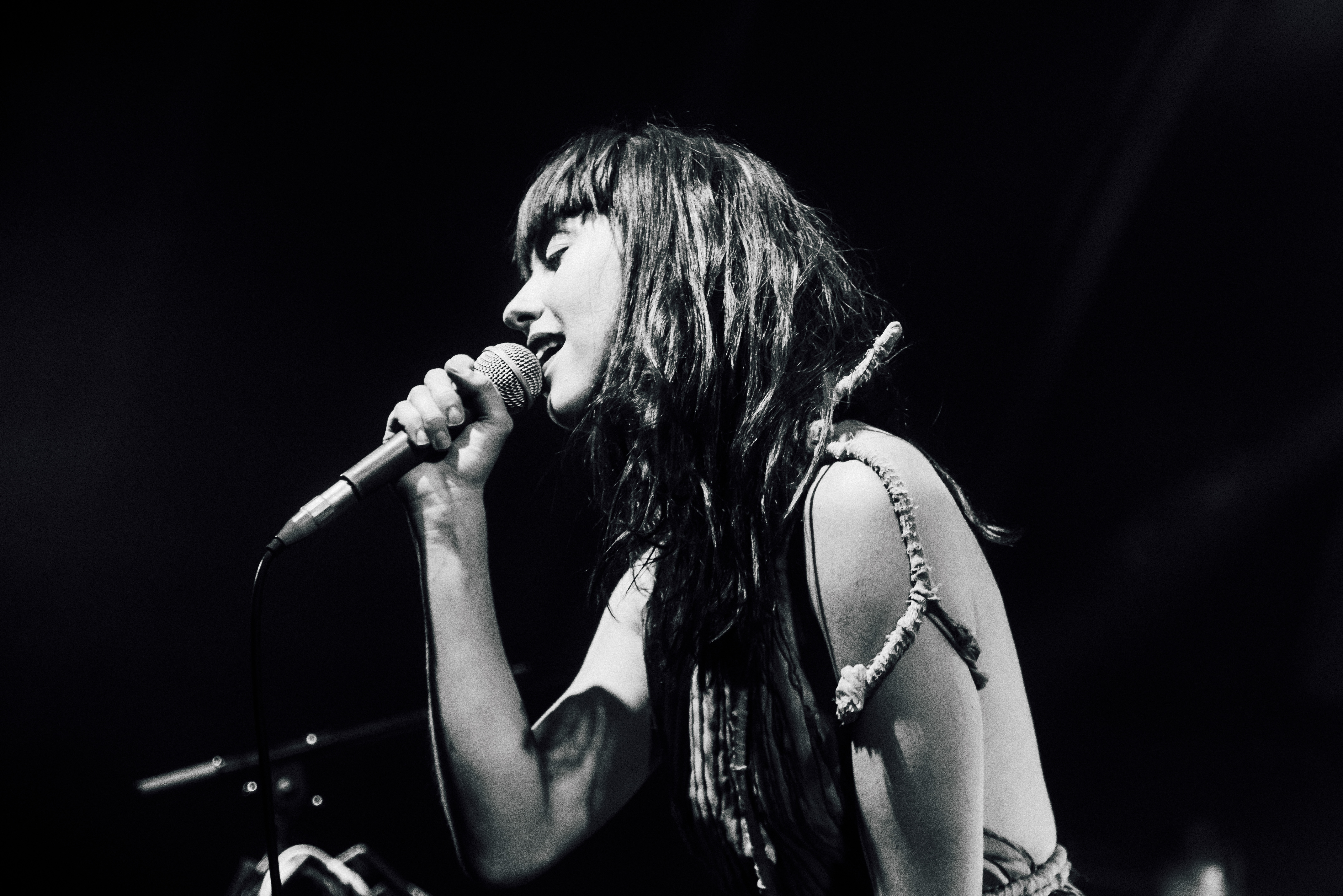 Past Love also received a toned down version, this time with Kimbra on her lonesome and guitar in hand. It was a stirring moment and testament to this multi-faceted artist's ability to shape shift. The only track from 'The Golden Echo' to make the set is album highlight, Love In High Places. The plodding percussion leaves a lasting impact along with the piercing synth cues. Top Of The World had to be the absolute highlight from the entire set. Additionally, I recommend hearing Kimbra's appearance on the Song Exploder podcast where she, in extreme detail, breaks down this song. While I had previously loved this song, its merits and knowing how it was formed is a whole other story. So much passion went into the creation of this piece—which began as a session with Skrillex—and hearing it live was an entrancing moment. A moment in which I finally understood Kimbra's hardship that bleeds into her craft.
To reiterate, it's an absolute event when Kimbra performs. She seizes control, leaving people stunned, silenced, dancing or all of the above.
View the full gallery from the night HERE.