Live Review: Regina Spektor @ Sydney Opera House – 09.07.2018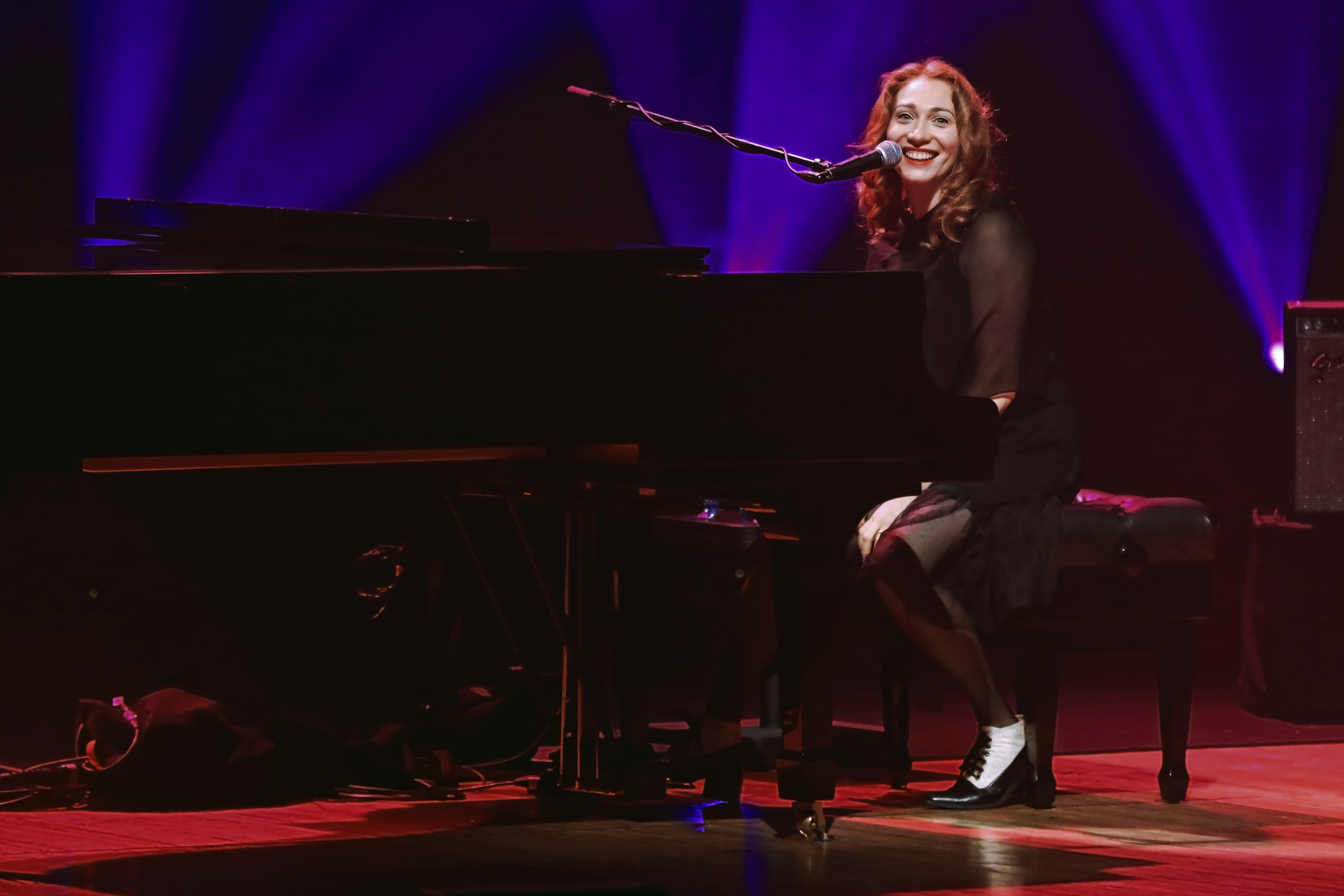 There have been people who have wanted to put Regina Spektor into a neat, little box and dismiss her music as "quirky." They might even add anti-folk to the list. It's also undeniably cute. But that is certainly not the full story, as her show at the Sydney Opera House proved. Spektor is one versatile artist who entertained the audience—despite her apparent jet-lag—with her pop, rock, jazz and musical theatre-seasoned, piano-driven songs.
The Russian-born New York songstress certainly had a few contradictions up the elaborate sleeves of her complicated dress. She looked like an elegant lady in black but she swore like a sailor. Her vocals were pitch perfect and rose up like a phoenix yet there were moments where she was obviously zonked-out and almost calling in from another planet. This meant that you got to hear her music along with self-deprecating jokes and other comments she found very amusing, even if the audience failed to agree at times.
Spektor was appearing in-the-round for a special Sydney show (her only other dates this year were a handful in the U.S. and a concert the previous night in Melbourne). She predominantly played a grand piano for a stripped-back set that was not unlike José González's quiet, guitar-driven one at the same venue several months back. There was a gorgeous version of Eet played with her "Closed eyes and froggy posture." Well, at least according to Spektor anyway.
Older & Taller was a multi-faceted song that was as detailed as a film score. It's also a track that Spektor fluffed—along with a cover of the John Lennon-penned, Real Love, which was made famous on The Beatles' anthology. Spektor started out quite strong on this latter one, to the point where it was momentarily goosebumps-inducing. But then the wheels completely fell off and it veered to the point of no real return. Spektor did a far better job reciting a poem about New York written by Emma Lazarus and giving her own playful, acapella rendition of Silly Eye Color Generalizations.
In Bobbing For Apples, Spektor played electric guitar while delivering that killer line, "Someone next door's f**kng to one of my songs." The Call, meanwhile, was full of truth and yearning. She was a charming goofball in Better and you get the sense that a song like Ode To Divorce would probably appeal to fans of Darren Hanlon's amusing, lyrical stylings. The two biggest songs of the night were the utterly vibrant, Us and Samson, which closed the proceedings. The latter was such a beguiling and pure examination of heartbreak. That was one ship that Spektor steered straight to the oceans of our hearts.
Regina Spektor had ultimately delivered one long and offbeat set. The proceedings were a bit mixed with cheeky lyrics and modest, off-the-wall humour on the one hand and quite heartfelt and passionate songs befitting her classical training on the other. This night was fun and airy and boasted a meandering and rich quality that really felt here, there and everywhere in equal measure.