Live Review: The Rubens w/ Mansionair, Slum Sociable & Ali Barter @ Hordern Pavilion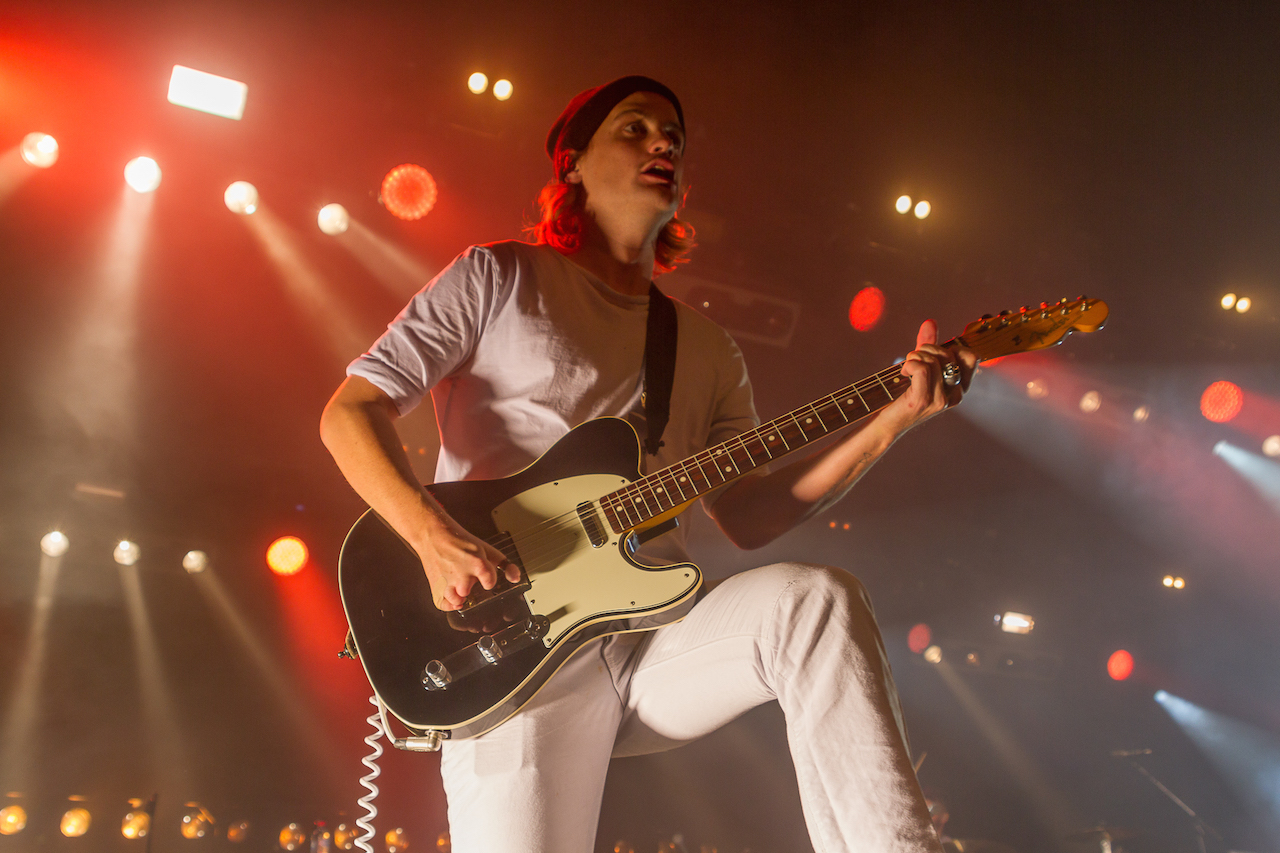 Tasked with warming up Sydney's Hordern Pavilion famous stage was Ali Barter. She resonated some serious Stevie Nicks style vocals coupled with lyrics about first world problems. It was slow to start but some repetitive lyrics towards the end of some songs, the grungy beats and good lyrics made up for it. The lucky keen beans that arrived promptly at 6:30pm were treated to some great tunes including Far Away and Hypercolour.
With some great guitar solos and keys throughout the set it was a solid way to warm up (and warm up). It was also good to see some direct crowd participation with Ali Barter responding to one lucky punter "you're MY favourite person".
The venue was still absolutely dead by the time Slum Sociable took the stage. Not sure if this was the cold snap, the early start, or the four band lineup proving too big a commitment for ticket holders. The Melbourne duo opened with a cruisy tune Anyway, the delicate nature and simplicity was sweet. It was unfortunate that the backtrack seemed separate to the live playing at times.
We got to hear some new tunes that don't seem released just yet, so keep your eyes peeled for their next album. The highlight of the set was the final song All Night. It rounded up the set well as it was sultry, catchy, and asked "what the f*ck have you been drinking all night".
Main support act Mansionair have been very busy, and impressed us at Secret Garden Festival a few months ago. They certainly did not disappoint with a dynamic set. Pick Me Up was a melancholy journey that got so intense that a suicidal glass of wine was spilt on stage (such a shame!). We got us a sneaky peak at new song Easier that contained some sick bass and great energy and a brilliant cover of Future Island's Seasons was gorgeous and cruisy.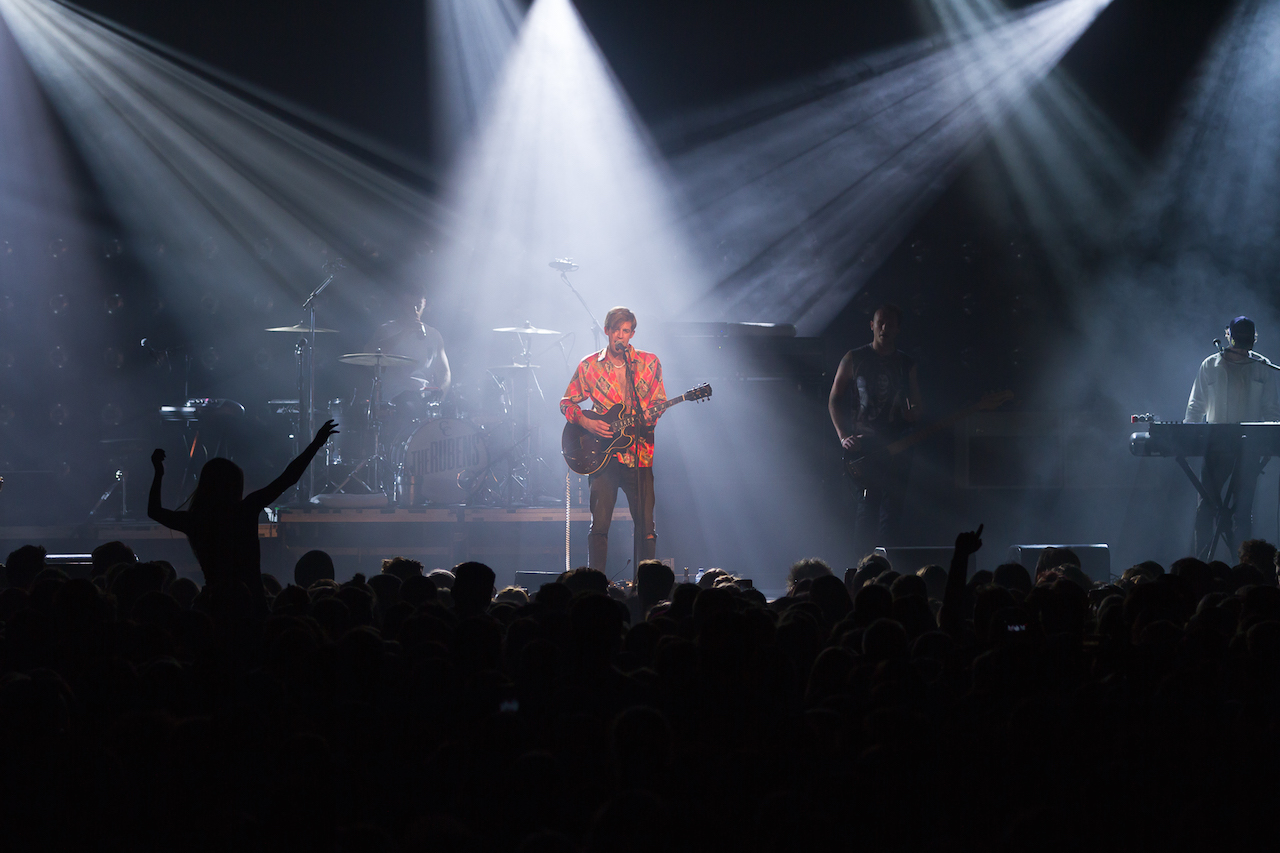 Speak Easy of course made an appearance, and was delicious and perfect. They closed with Hold Me Down, a fantastic tune, but perhaps was a little too new to ask the audience to chant back. After a third attempt the crowd sang, "That I will be there", and we all boogied down to the sweet beats.
After a 45-minute interlude the Horden Pavilion was filled with a great crowd of old and young, and those who had secured their front barrier spot were ready. The Rubens were hilariously punctual and waltzed out and everyone lost their sh*t to opening song The Day You Went Away…that classic Rubens piano, ahh we were home!
The Night Is On My Side and Hold Me Back seriously pumped up the packed out audience, we truly thought the night was on our side. A rocky cover of Adele's Hello was surprising. Hilarious and pleasing, with some cool distorted key changes, but was honestly a little too long and we could've done without this strange inclusion. Luckily Elvis was to follow and the staggering riff and catchy lyrics brought us right back to some pure good old times.
The good old flashback continued with My Gun that featured an appearance by Seth Sentry, some champagne popping over the thirsty audience and a cool rap breakdown. The collaborative theme continued with Ali Barter returning to the stage for a duet of Paddy. It wasn't fantastic, the song isn't the greatest and Ali's vocals didn't quite suit the song but it was a sweet inclusion.
The Best We Got brought the vibe back and went off with some sick brass backing. Switchblade was a strange combination of slow and steady and positive upbeat happy-clappy style progressions. It was interesting to see how the 'Hoops' album was threaded throughout, The Fool went well and had fantastic collective timing.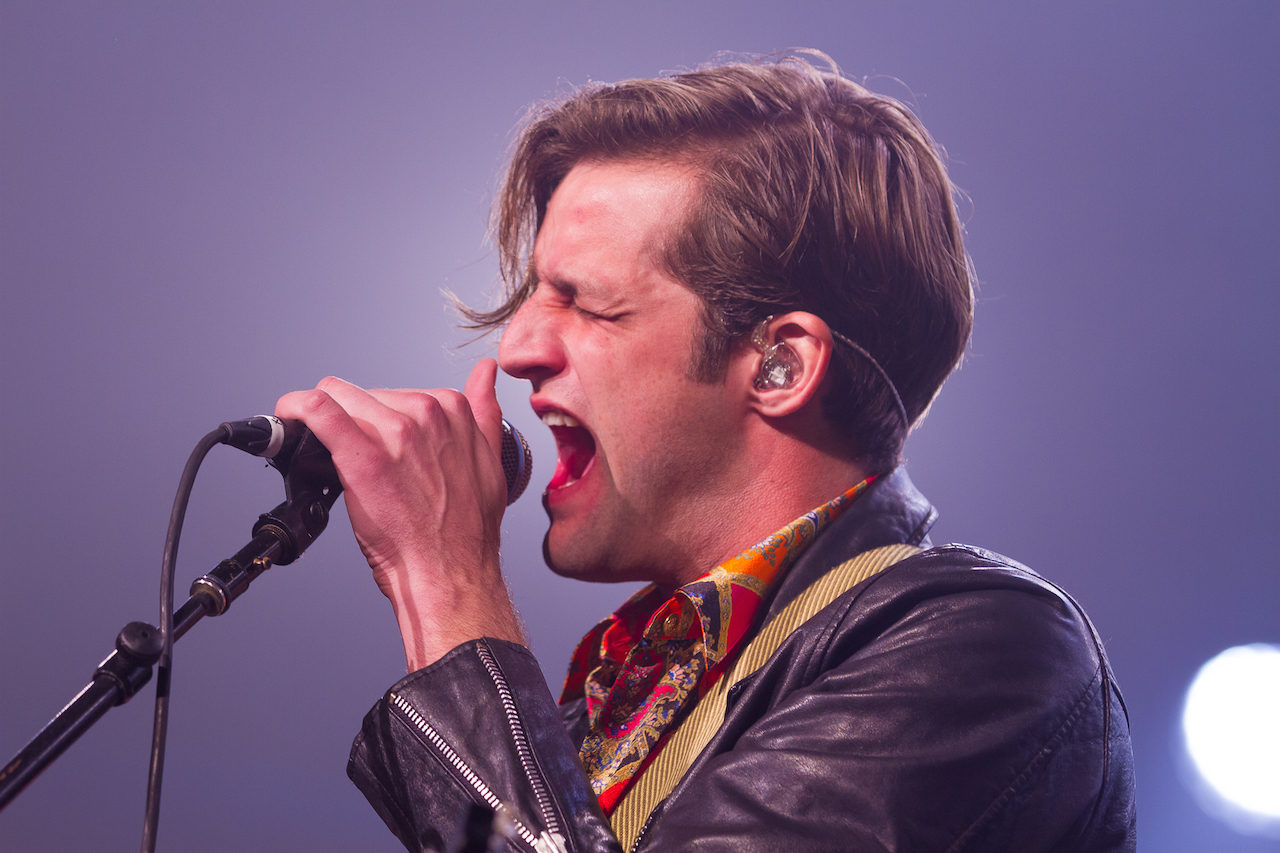 The entire show was amazing. It was funny to watch waves of recognition fall over punters faces as they realised they knew much more of The Rubens repertoire (other than just Hoops of course) than they thought. Although Lay It Down failed to ruse audience participation, which was very frustrating because this is such a great tune.
This was juxtaposed to the recent triple j Hottest 100 superstar Hoops that was played next, which was of course also great. It's a shame to see old hits not being paid their dues, but y'know Hoops right? Cut Me Loose was okay, but was then made legendary with Seth Sentry swanning in on a crowd surfing swimming pool and giving us a rap throwback to I Know What Boys Like and Justin Timberlake's Senorita.
The encore was awesome and was also nice that The Rubens didn't pretend they weren't coming back for a couple more bangers. Never Be The Same was unfortunately slightly tainted by an ill-timed audience slow clap (why!) but rocked us nonetheless. Hallelujah was fantastic sign off and all the supporting acts came on stage for a boogie. A great dynamic show overall with some new and old faces, all left very satisfied.
Check out our Photo Gallery HERE