PREMIERE: Blooming's 'Time Upon Us' Is A Grounded Epiphany Of Folk Music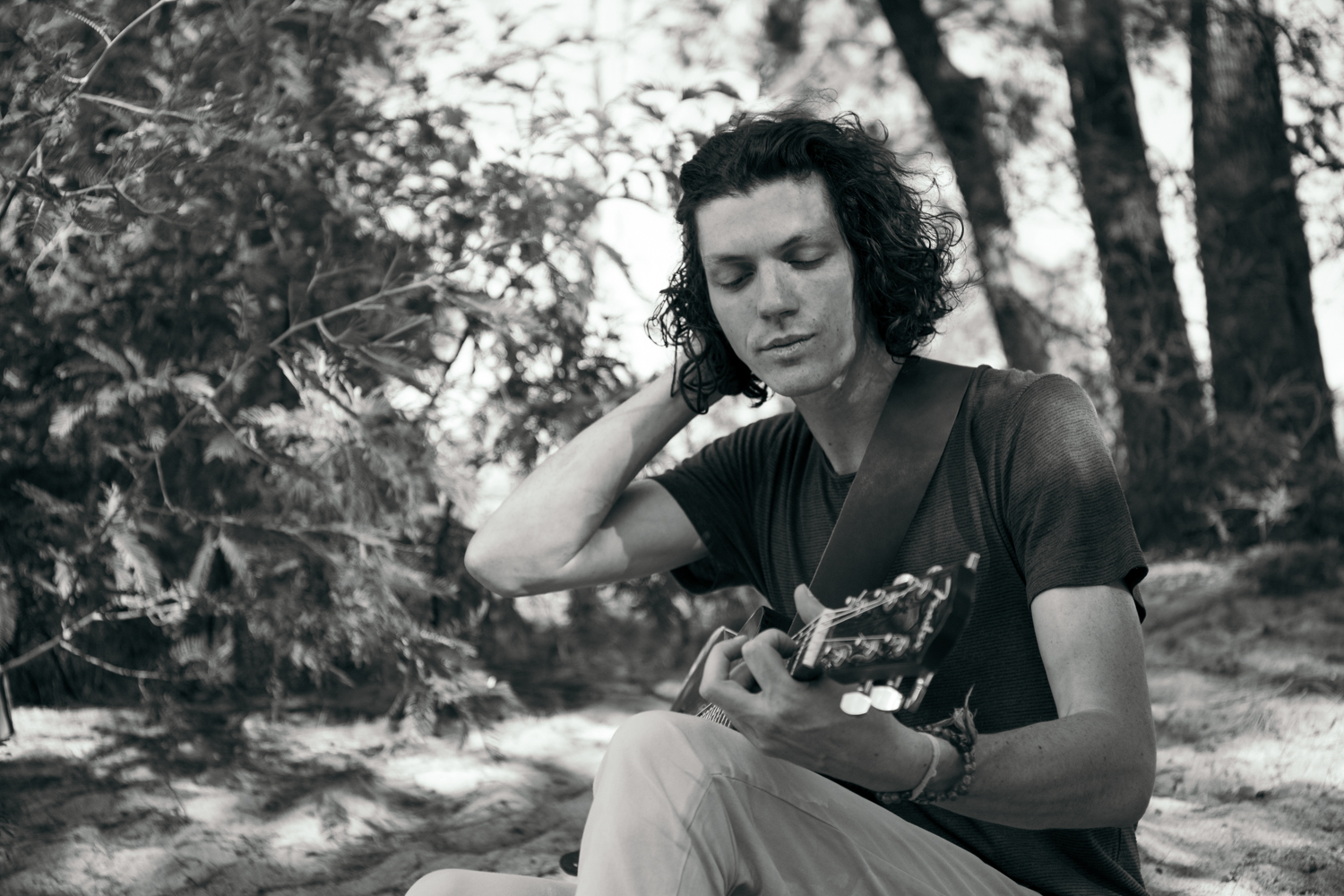 Blooming renders fragility and reconciliation. Time Upon Us is the catalyst to his career and, shockingly, is only his sophomore single. AAA Backstage is pleased to offer the exclusive premiere before its offical release.
Blooming—better known as Patrick Grierson to his folks—crafts angelic folk music. Rather, he breaks down what folk music and repurposes it into a fresh and emotive new avenue—much like Bon Iver, Daggy Man or Sufjan Stevens did. Built with multi-part suites, the writing here is just as ambitious. You often forget the music's there, but when you don't, it's inventive, melodic, seamless. The haunting production, too, is minimal but fathomless.
Time Upon Us is achingly grounded. It's sparse, yet builds to something entirely different to what it started out like. Blooming flips both sides of that coin perfectly. As his cascading instrumentation—and stirring vocal cues—take control, the track reaches heartbreaking falsettos. Exploring the finer points of folk music, Blooming takes the deserted areas of the genre, breaks them into fragile, emotive pieces and creates a spiritual epiphany come the end of the song.
According to Grierson, the song was written as part of a Winter Solstice. Fittingly, the song is a cold, dreary interpretation of folk music. In the more delicate moments of the track, you can almost hear the room around Grierson and his band.
"I wrote this last year for 'Post Dining' ahead of their Winter Solstice production. This release feels like good timing- it's definitely winter in Canberra (it's freezing!). Enjoy my take on the solstice," dictates Grierson.
Blooming will be on an extensive tour for the remainder of this winter. Scope the dates below and stream the magnificent Time Upon Us.
Blooming Live Dates
FRI 22 JUNE
Wesley Anne, Northcote
FRI 29 JUNE
Petersham Bowling Club, Petersham
SUN 1 JULY
The Lass O'Gowrie, Newcastle
TUES 3 JULY
Port Central, Port Macquarie
WED 4 JULY
Element Bar, Coffs Harbour
FRI 6 JULY
Ground N Sound, Gold Coast
SAT 7 JULY
The Milk Factory, Brisbane
SUN 8 JULY
The Spotted Cow, Toowoomba
TUES 10 JULY
Old Bank, Dubbo
FRI 13 JULY
The Corporate Moose, Mildura
SAT 14 JULY
Southern Twang Festival, Adelaide