PREMIERE: Fall Under Wild Meadows' Spell On 'Feel the Noise'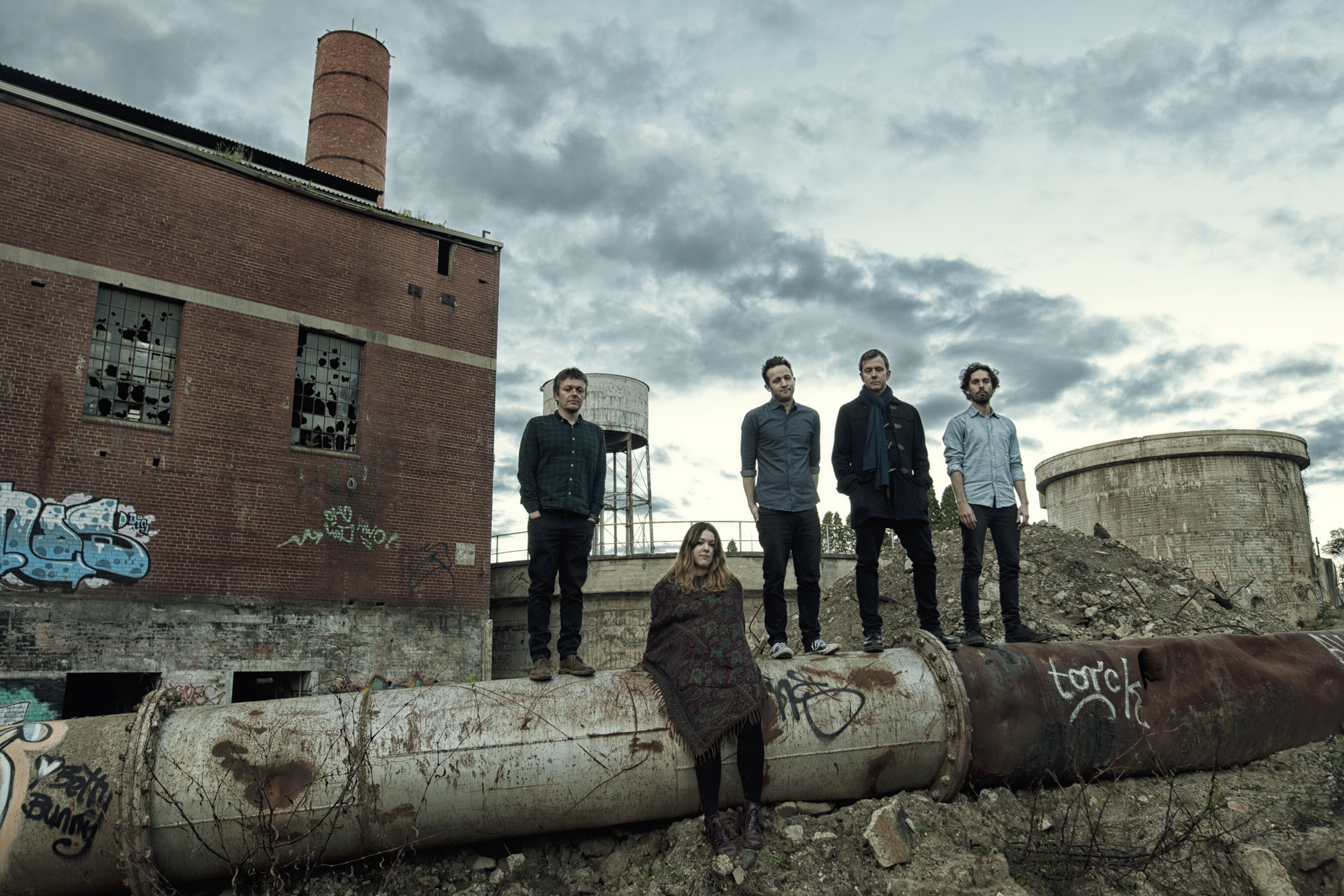 This morning, it was announced that Kevin Shields—shoegaze's grandfather—is reportedly working on new music for My Bloody Valentine. Earlier this month, Slowdive announced their return to Australia as part of the Laneway Festival lineup and local acts such as FOREVR and Deafcult both released incredible debut, shoegaze-influenced records. The argument that shoegaze is a "comeback" is officially dead because shoegaze never went away.
This is where we find Melbourne five-piece, Wild Meadows. There's a wild sense of pop sensibilities the both push the song forward while still ingraining it in the shoegaze wizardry of their contemporaries. The aformentioned new shoegaze acts on the scene bring a certain new flavour of disco or pop dread to the shoegaze formula. While Wild Meadows don't reinvent the genre, they certainly bring enough ideas to keep it fresh, relatable and powerful.
Feel the Noise, the group's latest, comes as a debut taste of their impending self-titled LP. Record, mixed and produced by Paul 'Woody' Annison—who's previous work includes Black Cab and Rocket Science—and mastered by William Bowden—who has an even more impressive track record of working with Gotye and the Church—Wild Meadows' debut record is set for release in early 2018. Driven by vocalist, Jessica Lawrence, the track finds its feet through its trebly chords coating the entire song in another layer of textured fuzz. The melodies are thick and boisterous, enough to bury under your skin
When My Bloody Valentine's infamous 'Loveless' record was rereleased in 2012, the world fell under its spell yet again. There was a moment, on a bus ride home, and To Here Knows When was playing on my iPod. The bus ride must have only been 30 minutes but I could have sworn the track lasted that entire time on an infinite loop in my brain. I can play that track forever and ever and still be treated to something new in its deep layers. On Wild Meadows' Feel the Noise, the effect remains.
Wild Meadows will be joining an all shoegaze lineup at the end of September at Melbourne's Northcote Social Club along with Amber Isles and Middle Management. Expect to see some more shows from the group behind this new single which you can stream, exclusively, below.
Wild Meadows Live Dates
SAT 30 SEPT
Northcote Social Club, Melbourne
TICKETS