Premiere: Pass Around The Mild Psychedelics On Vanilla Gorilla's 'Rainbow Girl'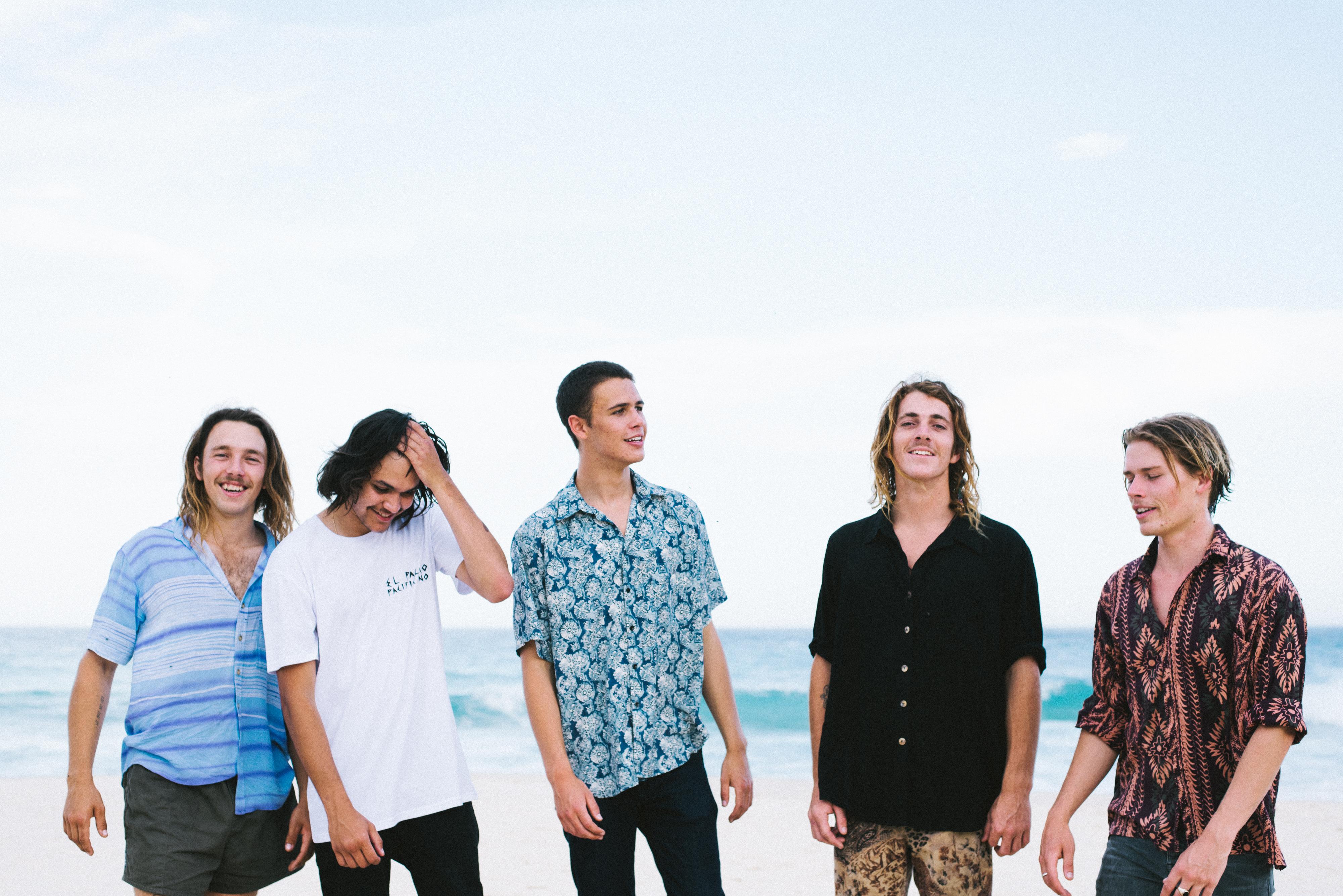 Earth, Wind, Fire, Water! No, this isn't Avatar: the Last Airbender. This is Vanilla Gorilla showcasing their true love for their hometown land. On the five-piece's new track, Rainbow Girl, the band far exceed their prowess in organic psychedelica, creating what's to be their best single to date. Released later this week, Vanilla Gorilla has given AAA Backstage a first listen of their new single!
If you don't see Vanilla Gorilla in or near the water, chances are they're probably utilising its salt water influence to blend into their music. Natives to the Mid North Coast of NSW, the band made waves on their previous EP, 'Colour Flow'. Much like a fine cigar, they're known for creating rich and smooth textured garage and psych rock.
Rainbow Girl has Vanilla Gorilla breaking expectations and delving deeper into a swell of natural-born psych rock that's pre-built for the live stage. Beginning in a hushed, laidback fashion, the 6-minute epic kicks into its fully realised self at the 2 and a half minute mark with a swell of colourful and vintage-pitched guitar tones. The calming, progressive opening pays off as Rainbow Girl explodes and flourished to a grandiose and crescendo finishing.
Beginning the song's creation the same way they usually do, Vanilla Gorilla had to shake things up for Rainbow Girl due to budding life commitments.
"We began by playing the song live, where bass, drums and rhythm guitar were recorded. Then Dylan (vocals/guitar/effects) mixed it and added lead guitar and vocals over the top, and added effects when needed. It probably took 2 months all up to complete because we don't see each other very often – some of us have moved away for University"
If you're thinking, "Vanilla Gorilla's new tune is killer. Where can I see them play live?" Well, if you're in Newcastle this weekend, then you're in luck as the band launch the single at a hometown show.
Vanilla Gorilla Live Dates
SAT 20 MAY
The Small Ballroom, Newcastle