PREMIERE: Project Montreal's New Single "Round & Round"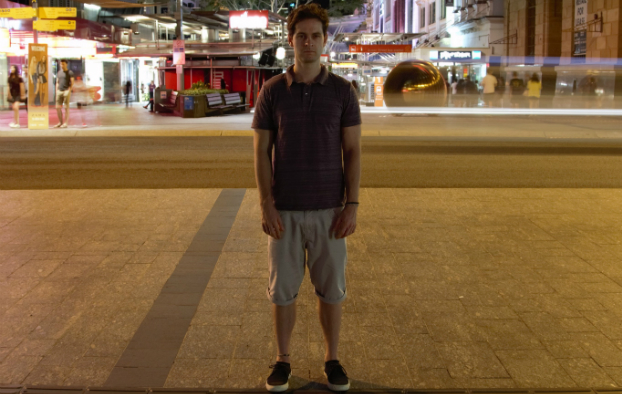 AAA Backstage are proud to premiere Project Montreal's brand new single Round and Round. With the success of the band's debut single Colours just two months ago, the Brissie outfit were swift in releasing a new tune that's both catchy and contemplative.
The brainchild of musician Ryan Wyatt, Project Montreal have quickly risen to prominence with their eclectic, polished textures and melodies above lush production.
The new single provides a groovy, contemplative, and sultry aura that ensnares the listener from the get go. Round and Round excels with its catchy ascending acoustic guitar riff, booming backing rhythms, and chorus who's backing vocals will stay in your head for days.
Project Montreal's debut album 'Patterns' was written and recorded across three continents with the Czech Philharmonic Orchestra, Grammy Award-winning arranger and pop music icon Van Dyke Parkes, and legendary mastering engineer Bob Ludwig.
To emphasise the dance like qualities of the new single, Project Montreal have also dropped a music video for the track that builds upon an urban, choreographed dance number. Shot at Jugglers Art Space in Fortitude Valley, the video is a one-take work of art that's glistening in elegance.
On the shooting of the video Wyatt said, "the experience of shooting the video was a really interesting one to be involved in. Being a one take video with dancer (Eloise Bankowski), the video was a work in progress – being tweaked and rehearsed for it all to come together.
"It was quite cool how it all fell together in one take and I couldn't be happier with the end result and how well it fits the track," said Wyatt.
Project Montreal's debut album 'Patterns' is set for release in May.  Watch our interview with Ryan Wyatt HERE
Music Video Directed by John Skillington at Blueroom Productions.
If you like what you heard, make sure to check him out:
Triple J Unearthed:HERE
Facebook: HERE 
Instagram: @Projectmontreal