Self Talk Release Rolling Credits Video For "Untitled", Currently On Co-Headline Tour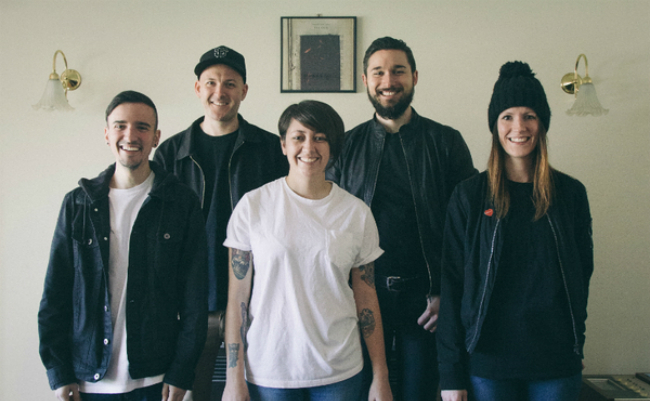 Melbourne rising rockers Self Talk have released the music video for their single Untitled. The release comes as the group hit the road with fellow band Paper Thin for a five-date co-headline tour!
Lifted from the quartet's 'Seeing What I Want To See' EP which dropped back in June, the music video takes on the form of film end credits as lyrics roll down the screen. Talented animator Joel Williams superimposes the lyrics on a cartoon-like animation of a lonely walk home against a number of cityscape backgrounds.
The song itself is somehow moody yet uplifting as Untitled denotes and ending and acceptance of pain. The music video encapsulates the vibe of the track as both signify coming to an end and letting go.   
Joined by pop-punk band Paper Thin, Self Talk are currently touring throughout the southern regions of Australia. With only the few dates left on their joint tour, don't miss out on witnessing Self Talk's raw onstage energy!
Watch (and sing along to!) Self Talk's music video for Untitled below and let the works of Joel Williams whisk you away to a cartoon dreamland…
Self Talk Tour Dates
THURS 15 DEC
Hamilton Station Hotel, Newcastle
FRI 16 DEC
Blackwire Records, Sydney
SAT 17 DEC
Pheonix Bar, Canberra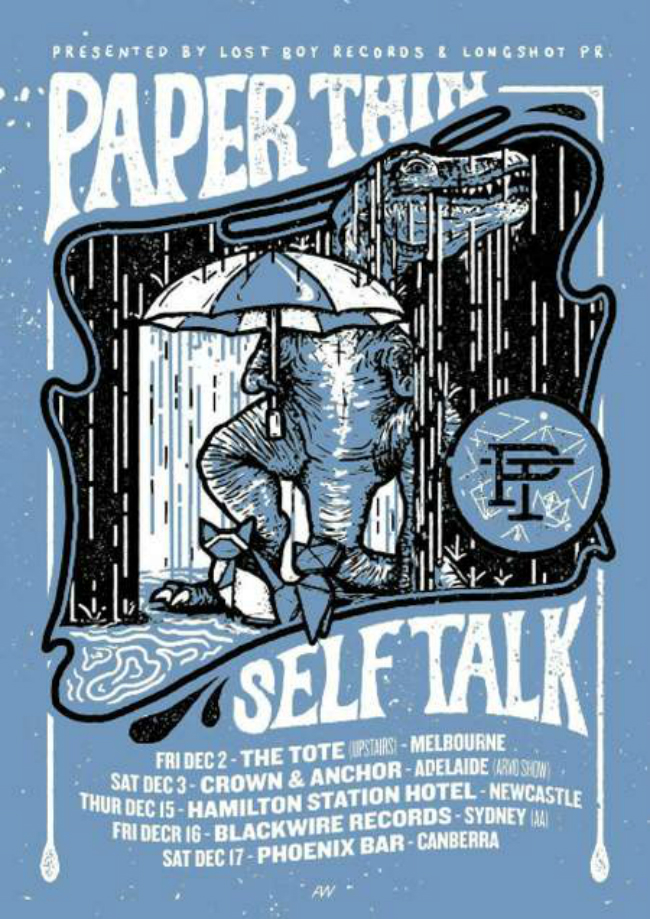 Get Info HERE