Splendour In The Grass Announce Comedy Club & Forum Line Up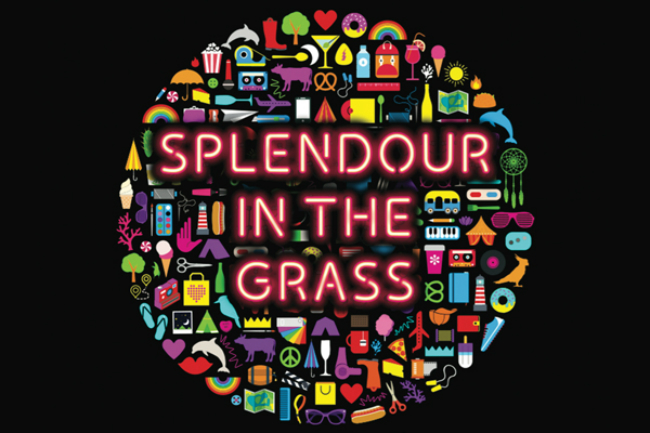 With Splendour In The Grass quickly a'creepin punters all over the nation will be getting their gummies, tents, and splendy squad keen and ready. Not only is Splendour an excuse to dance in the mud, have a few too many beers/cider and see some of the greatest acts the world has to offer, it's also a time to hit up the forum and comedy club and cop some knowledge or have a chuckle.
Instead of flexin' those arm muscles, flex your brain by participating in the forum where an array of journalists, activists, musicians, and big ol' thinkers will hit the panel and take part in debates, interviews, Q&A sessions, and philosophical talks. Take a dance break and let the likes of Dr. Karl Kruszelnicki, APRA AMCOS Writers, and Chasing Asylum inspire and feed your cranium.
But for those who are feeling a little brain-dead, hungover, or just in need of a good laugh, check out the Comedy Club where you'll be able to watch triple j favourites Matt Okine and Tom Ballard have a crack. Or check out the newcomers like comedy group Aunty Donna, Demi Lardner, and Becky Lucas. What better way to kick off your 'Splendour Bender' than a little (or a lot) light hearted comedy.
Definitely something to take advantage of as Splendour is more than the drinking dancing music, it's a mini getaway that definitely has many many many attractions!
Check out the full Splendour Forum & Splendour Comedy Club line up below!
Splendour In The Grass Comedy Club Line Up
Wil Anderson
Tom Ballard
Matt Okine
Michael Hing
Luke McGregor
Aunty Donna
Justin Hamilton
Becky Lucas
Luke Heggie
Tom Dassalo
Demi Lardner
Geraldine Hickey
Karl Chandler
Little Dum Dum Club
Dilruk Jayasinha
Danielle Walker
Aaron Gocs
Penny Greenhalgh
James Colley
Ciaran Lyons
Jen Carnovale
Josh Glanc
Aaron Chen
Splendour In The Grass Forum Line Up
FRI 22 JULY
Panel & Screen Tests: Breaking Bland
Bryan Elsley
Film and Panel: Chasing Asylum
APRA AMCOS Presents: Songwriter Speak
SUN 23 JULY
Women Of Letters: Splendour Edition VII
Panel: How To Unfuck The Planet HOW
Panel: Dones – Human hunting
SUN 24 JULY
The School of Life presents: Lawrence Leung & Ngaiire On (Not) Knowing (Secular Sermon)
Great Moments in Science: Dr. Karl Kruszelnicki
Q&A with Tony Jones
For more information click HERE!