Storm The Sky Unveil Striking Video For "Lilac"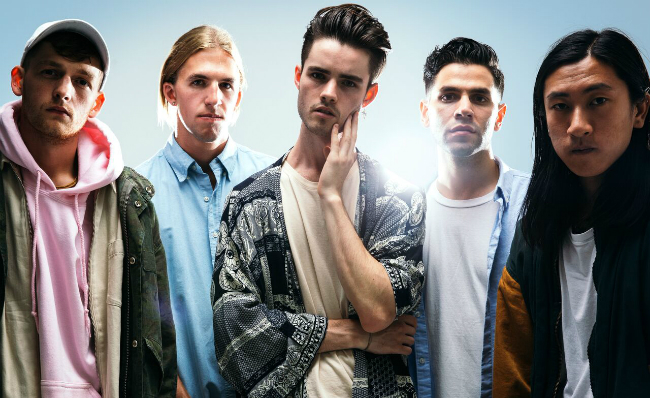 Diverging from their heavy path, Melbourne post-hardcore outfit Storm The Sky have released Lilac, the second single from their forthcoming album 'Sin Will Find You', and partnered it with a heart-wrenching video.
Lilac is like a gentle sibling to the band's last single Jaded Ghost, a much heavier, harder-hitting track. Lilac takes a more tranquil and cohesive approach, focusing on the lyrical flow and context, and creating an alluring atmosphere through its pop-inspired melody and creative dynamics.
The moving, intense video accompaniment to the single already has people talking. The Lilac video follows Dom as he embarks on a drug-fuelled night out after a break-up, and haplessly falls into the arms of another man.  Like the song, the clip builds up until Dom succumbs to the weight of his problems. Clearly struggling to handle his inner pain, he loses control, experiences an emotional mental breakdown, and covers himself in paint.
It's refreshing to see such an appealing, narrative-driven music video amongst hordes of clips featuring bands playing in a gloomy forest or tight room. Through the clip's conceptual journey, vocalist and songwriter William Jarratt conveys his experiences of heartache, loss, and drug abuse.
"It's my opportunity to take the listener on a journey through my eyes or the mindset I was in whilst writing the song, which is why I've always insisted on writing them myself," Jarratt said.
Storm The Sky's sophomore album 'Sin Will Find You' is due to be released on Friday August 5th.
Check out the tear-inducing video for Lilac and Storm The Sky's tour dates supporting Pierce The Veil below!
Pierce The Veil 2016 Australian Tour
Supported by Silverstein & Storm The Sky
TUE 16 AUG
Eatons Hill Hotel, Brisbane
WED 17 AUG
Big Top, Sydney
THU 18 AUG
Thebarton Theatre, Adelaide
SAT 20 AUG
170 Russel, Melbourne
SUN 21 AUG
170 Russel, Melbourne
TUE 23 AUG
Metro City, Perth
Get Tickets HERE