Thundamentals' Latest Single Is Keeping Us Up Late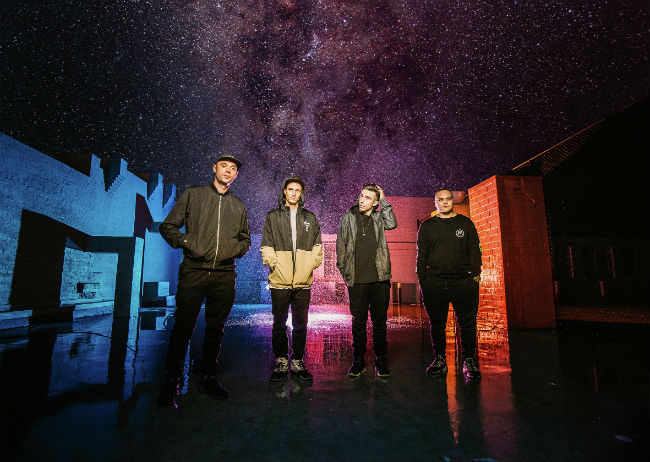 Joining forces as the Thundamentals, DJ Morgs, Tuka, Pon Cho, and Jeswon have gone old-school with Late Nights, the first single since their acclaimed 2014 album 'So We Can Remember'.
Perfect for late night drives, this track will have you feeling elevated with its dusky essence. Its driven, minimalistic beat and catchy, optimistic hook lyrics, "The future's so bright, the future's so bright" will have you revelling in a classic hip hop vibe. Late Nights will make you want to turn up, wear your sunglasses at night, pop bottles full of champagne, and raise it to the ceiling.
Emcee Tuka said the song is a celebration of a process rather than a final result. "This song is about that epiphany moment where you realise you are better off taking a risk than trying to conform," he said. The Sydney hip hop giants have built a loyal fan base since launching onto the scene with their 2009 debut album 'Sleeping On My Style'. The band has always been eager to push boundaries by giving fans a memorable night out with  bangers like Paint The Town Read, Smiles Don't Lie, and the award-winning Missing You.
Thundamentals are currently recording new music and preparing for their support slot next month with Macklemore x Ryan Lewis on their National 'So We Can Remember Tour". Check out Late Nights below!
Thundamentals 'So We Can Remember' Tour Dates
(supporting Macklemore & Ryan Lewis)
TUE 2 AUG
Entertainment Centre, Brisbane
FRI 5 AUG
Rod Laver Arena, Melbourne
SAT 6 AUG
Allphones Arena, Sydney
TUE 9 AUG
Adelaide Entertainment Centre, Adelaide
THU 11 AUG
Perth Arena, Perth
Get Tickets HERE