A Tribe Called Red Drop Fiery New Single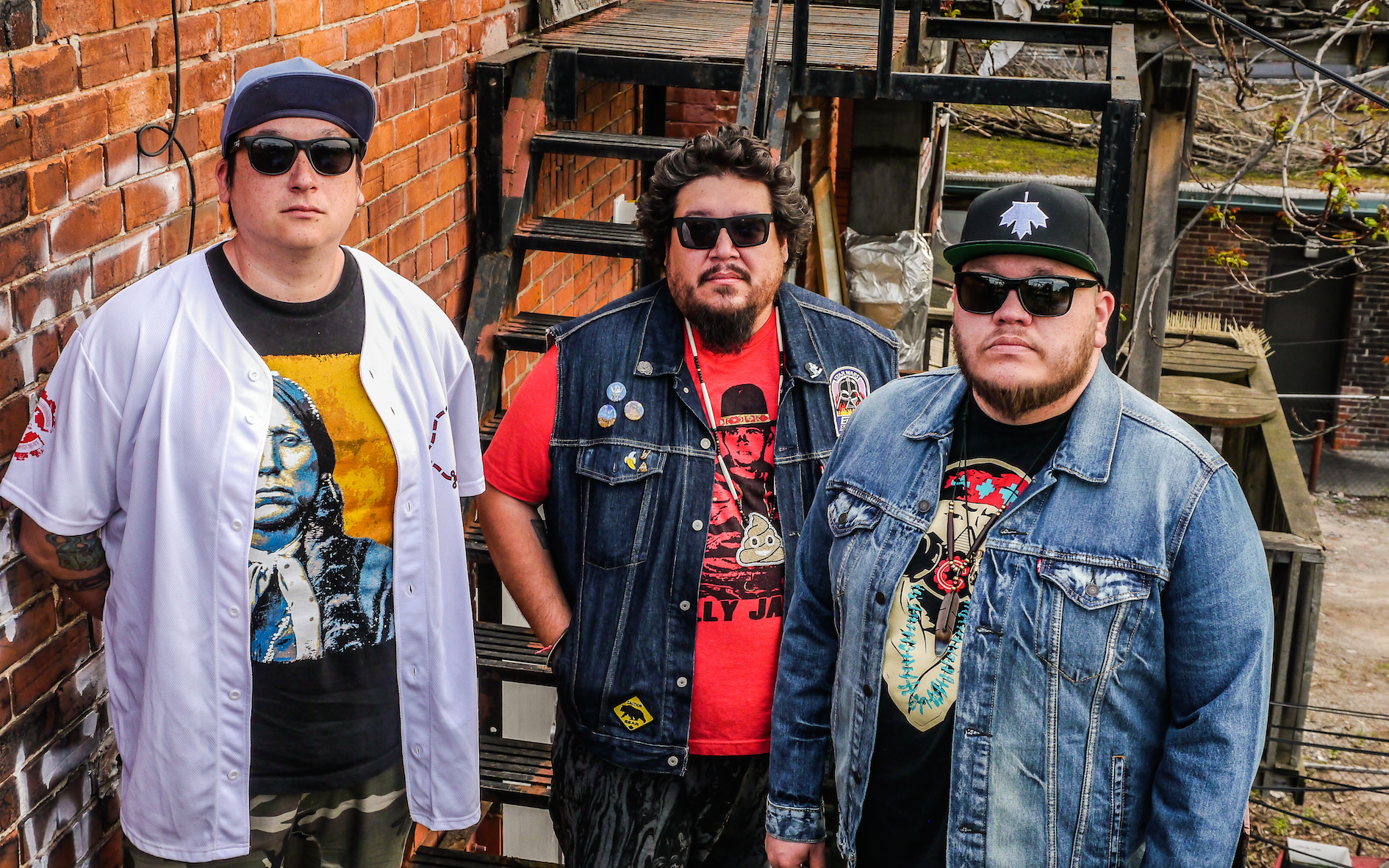 Hailed as one of the most exciting DJ trios around, Canadian crew A Tribe Called Red have been mashing music and culture together since 2008, and if their latest single R.E.D. is anything to go by, they won't be slowing down any time soon.
The follow-up to singles Stadium Pow Wow and We Are The Halluci Nation, R.E.D. sees Ian "DJ NDN" Campeau, Tim "2oolman" Hill, and Bear Witness flow their passionate, aggressive style through the track, inducing a culture saturation through heavy drums and vocal fillers. Keeping the instrumentation free of unnecessary embellishments ultimately allows lyeo cal strength and conviction to carry the song – "That's enough, said the ruler, no suckers allowed/to break bread on a Sunday/The daylight, lightening and the thunder/Sun, moon and stars, and the hunger".
Thankfully, the first releases from 'We Are The Halluci Nation' have captured the intensity of A Tribe Called Red's 2014 album 'Nation II Nation', which received a JUNO Award and was nominated for a handful of othere including the prestigious Polaris Music Prize.
Featured artist Narcy said R.E.D. represented the first time in history where Africa, Iraq, and Canada's Indigenous have come together to make music.
"It's an important breaking in culture, we are coming together to counter the narratives built around the history of our communities and showing the power of our people combined. It feels like the beginning of something new and old, the rebirth after many injustices," Narcy said.
A Tribe Called Red's third album 'We Are the Halluci Nation' is set to drop on Friday 16th of September.
---