VIDEO SPOTLIGHT: Nocturnal Tapes "Pattern"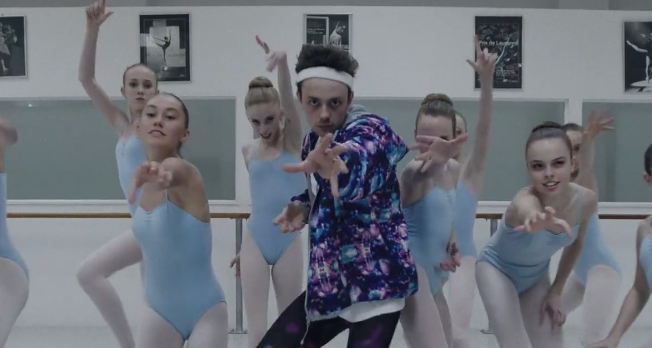 New South Wales indie-dance duo Nocturnal Tapes have just given their incredibly catchy single Pattern the video treatment1 With its infectious rhythm, banging beat, and smooth vocals, the song is the ultimate escape in the form of a dance track, and thankfully, the video measures up to the hype.
The clip is like an expose on the horrors of ballet rehearsal with an uptight teacher, until a stranger arrives dressed in his best activewear and busts out some serious moves, inspiring the leotard-clad girls to do the same. Its intrigue stems from the artistic manipulation of camera shots, highlighting the angry fire in the dance teacher's eyes and the expressions of fearful contempt on the ballerinas' faces.
Frontman Harry Suttor said the video was about swapping the oppressive "pattern" of a dictator regime like ballet class for a more expressive experience.
"We wanted to represent the 'pattern' of self expression through the young ballet dancers breaking the mould set by their teacher and letting go," Suttor said.
Nocturnal Tapes just finished a string of New South Wales tours to celebrate the video release. The rest of Australia might have to wait a little longer to see the duo live, but in the meantime, the Pattern music video is here to tide you over. Check it out below!
Check out Nocturnal Tapes' other tracks on their Soundcloud page HERE