WHARVES Are The Hero We Need With 'High School Hero'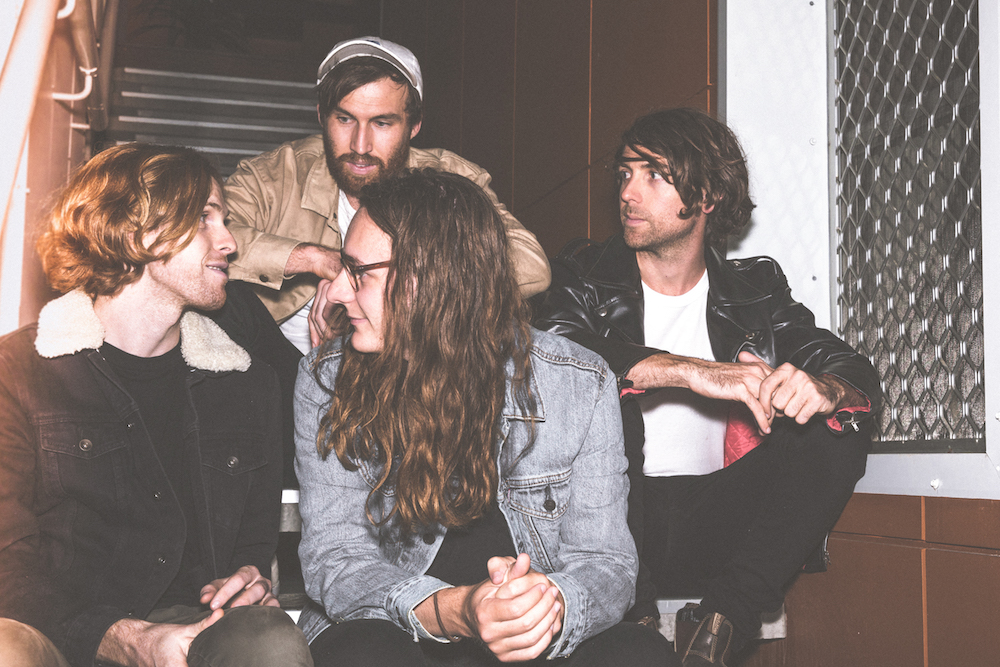 High School Hero marks an incredible new shift for Lennox Head quartet, WHARVES. It signals that really anything is possible for this band. That no boundaries are laid and experimentation is key. High School Hero is WHARVES sounding like they're having fun in the studio more than ever.
This single follows on from the wildly successful Love Decide—which landed them a spot on Splendour in the Grass' headlining stage—and Man You Want Me To Be. On High School Hero, WHARVES are absolutely touching on something new and austere. There's really no placing it, really. It has plenty groove and charm, while sticking to their ultra-tight indie-rock sonics. Those drums, too, have an amazing tone to them—making the track as punchy as ever.
Speaking to AAA Backstage recently, Matt from the group dictated the band's motives when in studio, eschewing their lucid and new venture into a darker, groover musical venture.
"It just has a real dance-ability and it's a lot of fun. It's also kind of dark as well. Just kind of captures where we're at, at the moment," explained Matt.
Time to be the hero of your friend group by pulling everyone together and purchasing a ticket to one of WHARVES' upcoming shows. They'll start it all off with an appearance at AAA Backstage's Birthday Bash—tickets HERE.
WHARVES Live Dates
FRI 27 APR
AAA Backstage Birthday Bash @ The Flying Cock, Brisbane
w/ K.I.M (The Presets), Nocturnal Tapes, Eliza & the Delusionals, Machine Club & DiskoDisco
WED 9 MAY
Monash University, Melbourne
THURS 17 MAY
UNSW Roundhouse, Sydney
SAT 27 MAY
The Squeeze Fest @ The Triffid, Brisbane