Album Review: Death From Above 'Outrage! Is Now'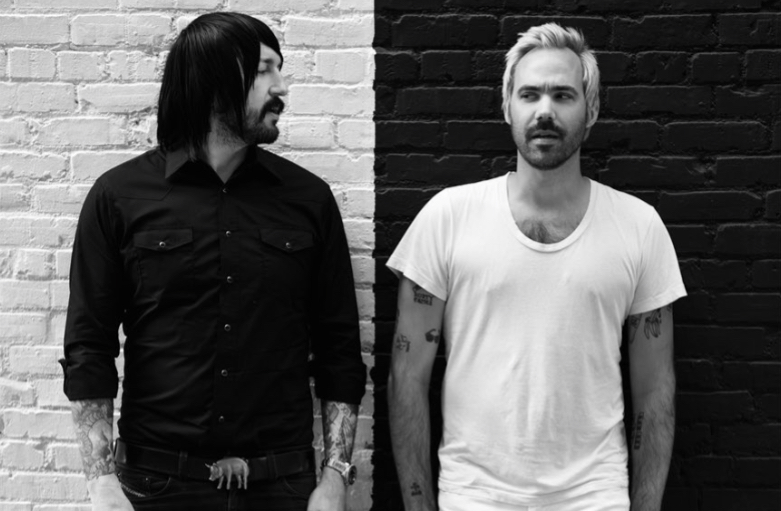 We owe a lot to Death From Above's music. Think about it; without them, we wouldn't have bands such as DZ Deathrays or Royal Blood. This Canadian duo eschewed a new wave of drum-and-bass hardcore music and devised the "heavy-disco" genre—whether or not that was their intention to do so.
Earlier this year, the duo announced their return with the announcement that Death From Above will be '1979'-less. Initially started out, in 2001, under that moniker, Death From Above 1979 came around because of copyright and legal issues. Much to the band's credit, they've dropped it, again, to swing under the radar for this new album and tour cycle. Although, with them dropping '1979', it seems the group may have lost some of the power and brutality that came with their skilled power-rock music. In the promo for 'Outrage! Is Now', Death From Above promised, "A new generation," so it was a given expectations were high for this new release—considering there was a decade gap between 'You're a Woman, I'm a Machine' and 'The Physical World'.
Starting strong, Nomad and first single Freeze Me capitalise on Death From Above's original goal of creating bass riffs simple enough for everyone to learn, but executed in a dance-punk fashion. By the time Caught Up rolls around—with its crucial mid-track tempo and key change—I realise how important Death From Above's music is in these times. Title track, Outrage! Is Now kicks off more like a MSTRKRFT—Jesse Keeler's electro-house side-project—track with its arpeggiated, deep synth line that pays compliments to Keeler's progressive bass tones.
Moving to Never Swim Alone—arguably the album's biggest, most bombastic track; seriously imagine bouncing to that pounding drum pattern in a live setting. Addressing the elephant in the room, Never Swim Alone's riff is a dancier, punkier cover of the Underground Theme from Super Mario Bros. Regardless of how scathing the YouTube comments on the "blatant" copy are, Never Swim Alone, combined with the one-two punch of following track, Moonlight, is a classic Death From Above album moment. Speaking of Moonlight, Keeler gets his Mat Bellamy—of Muse—on with his brooding vocal tones playing a brazen opposite to the track's whirlwind of dance-punk. Seriously, this one shreds as hard as anything laid down on Death From Above's 2004 debut.
Though it may not be Death From Above's most concise or full-fledged album release in their catalogue, one thing is for certain, they still know how to write a riff.