Live Review: Conan Gray At Fortitude Music Hall 15/11/22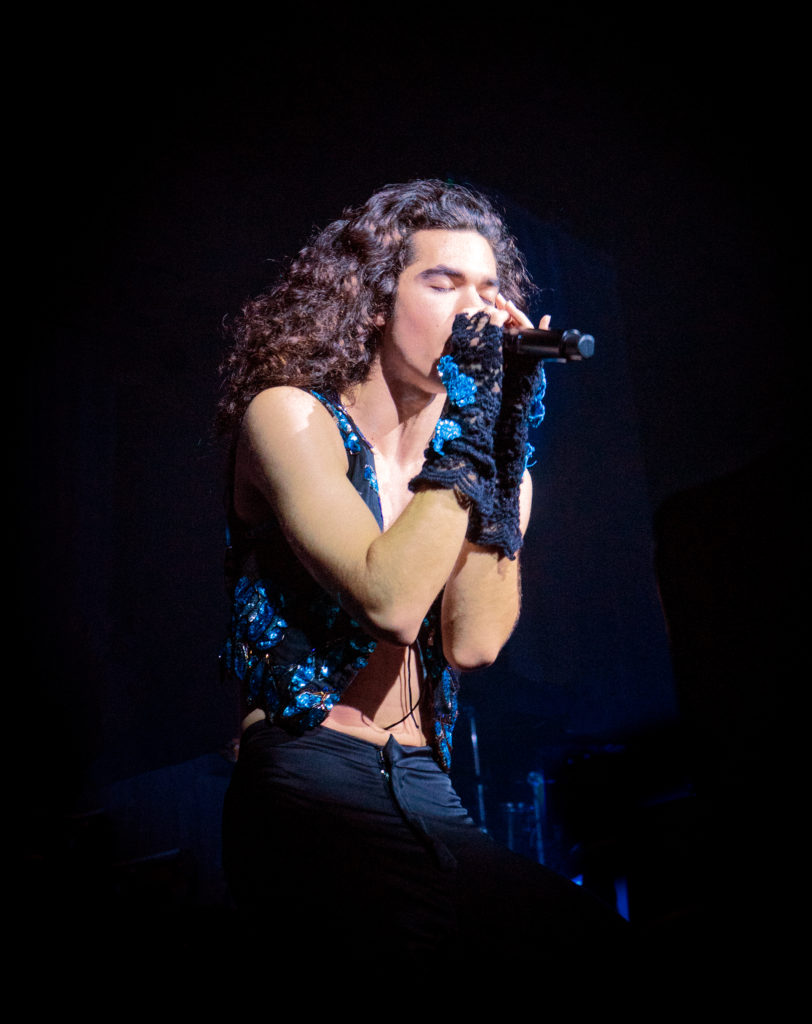 "Have a good time- but not too good a time- most of these songs are really depressing."
Tuesday night saw 5 thousand people line up along the streets of Fortitude Valley, eagerly awaiting entrance to The Fortitude Music Hall to catch Conan Gray in all his glory.
The American artist has become an iconic voice for a huge chunk of Gen Z (and beyond) with his vulnerable lovesick anthems connecting powerfully over social media- his smash hit 'Heather' has now reached over 1 billion streams on Spotify alone. The 'Superache' tour kicked off in Meanjin/Brisbane garnering the immense excitement and hype that comes with the arrival of an international export and an all-ages crowd.
RELATED: PHOTOS: Bigsound 2022 Day 1
Before Conan took to the stage, the jam-packed crowd was treated to the charming and bejewelled Charlie Collins and her pop-tinged take on indie-rock. The Australian singer/songwriter and her 3-piece band got the whole crowd moving and clapping along with an assortment of original tracks new and old, and a cover of 'Somewhere Only We Know'. The chemistry between band members made for an exciting watch even if you were new to the music of Charlie Collins- and her clear love for being onstage was palpable and contagious.
Charlie's upbeat, ecstatic energy was the perfect precursor to Conan's set, which oscillated between dramatic heartbreak anthems and bright true pop bangers. Making full use of the tiered stage design, Conan entered with opening track 'Disaster', setting the scene for the night ahead. Adorned in a bedazzled vest, matching gloves, low-waisted trousers, and towering platform boots, Conan was an ethereal sight to behold as he danced and spun across the stage under ambient lights.  The rose iconography of the 'Superache' album was also mirrored onstage- weaved around his mic stand and appearing in the atmospheric backgrounds that hazily drifted upon the screen.
Amongst a setlist of new tracks and beloved older fan-favourites, Conan paused regularly to interact with the crowd- his signature cheeky and relatable charm connecting with the room of "unloveable, mentally ill losers" – (hey, his words).
Nestled between light-hearted high-impact bangers like 'Checkmate' and 'Wish You Were Sober', Conan took a moment to speak on a more serious note. Living up to his unflinchingly authentic lyrics, he described the story behind 'Family Line'- how he spent years running from his traumatic childhood, trying to prove to people that he was "worth loving". With a wholesome smile he then went on to say, "but you know what, I quite like myself these days". After an inspiring reminder that "you get to define who you are" he launched into the track, putting on an incredible performance with his strong emotive vocals on full show.
After closing on 'Maniac', Conan returned to the stage for an encore putting on a massive performance of single 'Memories' as the crowd screamed along.
View the gallery from the night & listen to Conan Gray's compelling music below!