Live Review: Pierce The Veil @ Eatons Hill Hotel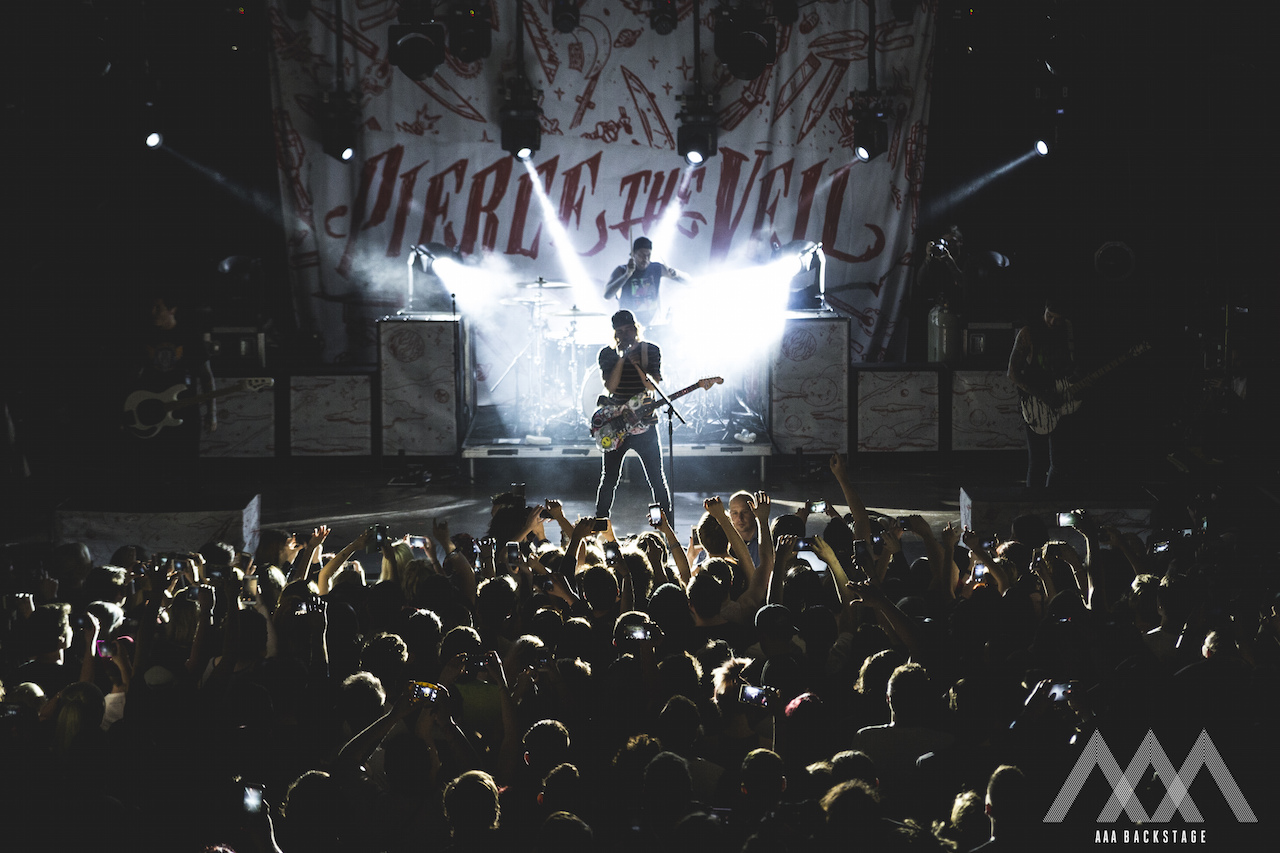 San Diego quartet Pierce The Veil officially kicked off their Australian tour, in support of their third studio album 'Misadventures', at Brisbane's Eatons Hill Hotel with some killer support from Beartooth, Silverstein, and Storm The Sky.
To jump start the night, Melbourne's own heavy hitters band Storm The Sky jammed out while the venue quickly started to fill up with eager fans. After a short set, Beartooth hoped on stage and came out swinging! Blaring massive head bangers such as In Between and The Lines, Beartooth kept the audience engaged, lighting the fuse to an explosive night.
Frontman Caleb Shomo stated in between songs "I want you to f*cking sweat! I want you to have fun and get loose!". Despite the bassists minor technical issue mid set, the band powered through and delivered a wicked performance.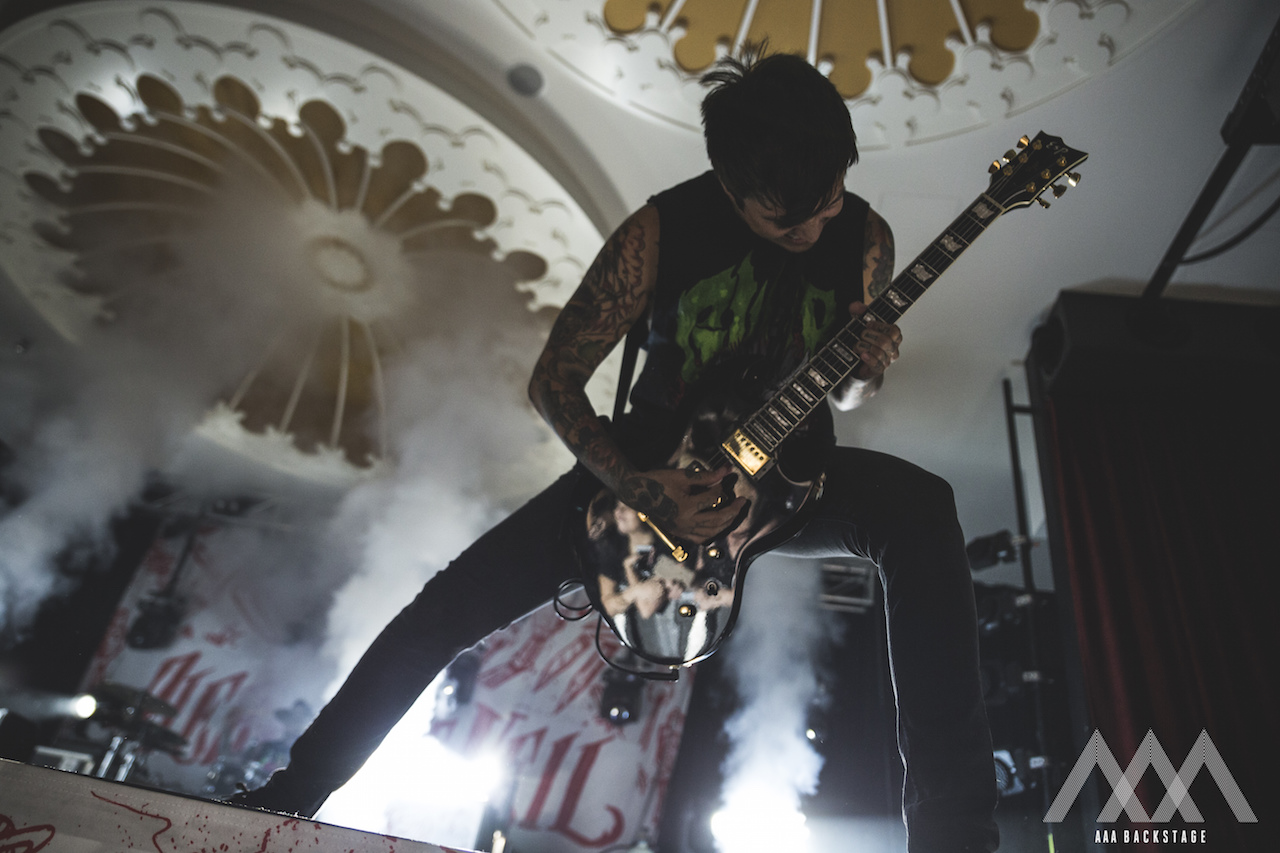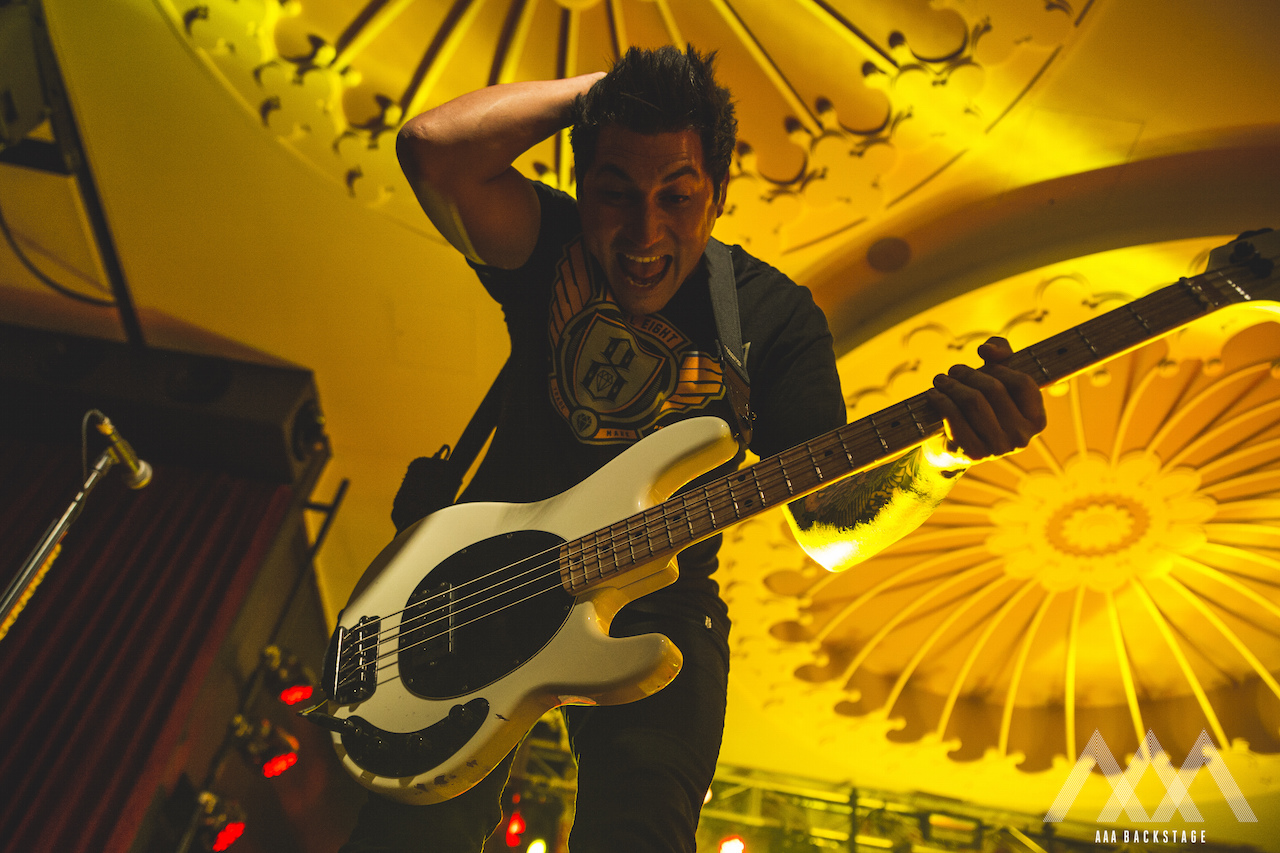 Silverstein delivered their set hard, taking the energy of the night to next level. Even though Silverstein frontman Shane Told had a major hard hitting fall off the stage, he quickly got up and hopped into the crowd to perform their final songs of the set. "Brisbane! I always do that Sh*t" Told said for a comedic exist.
As the lights dimmed fans started roaring as Pierce the Veil's lead guitarist Tony Perry walked out onstage. The screaming crowd watched him take out his signature, black and white drip-paint guitar, at that moment the fuse was finally lit to an explosive evening.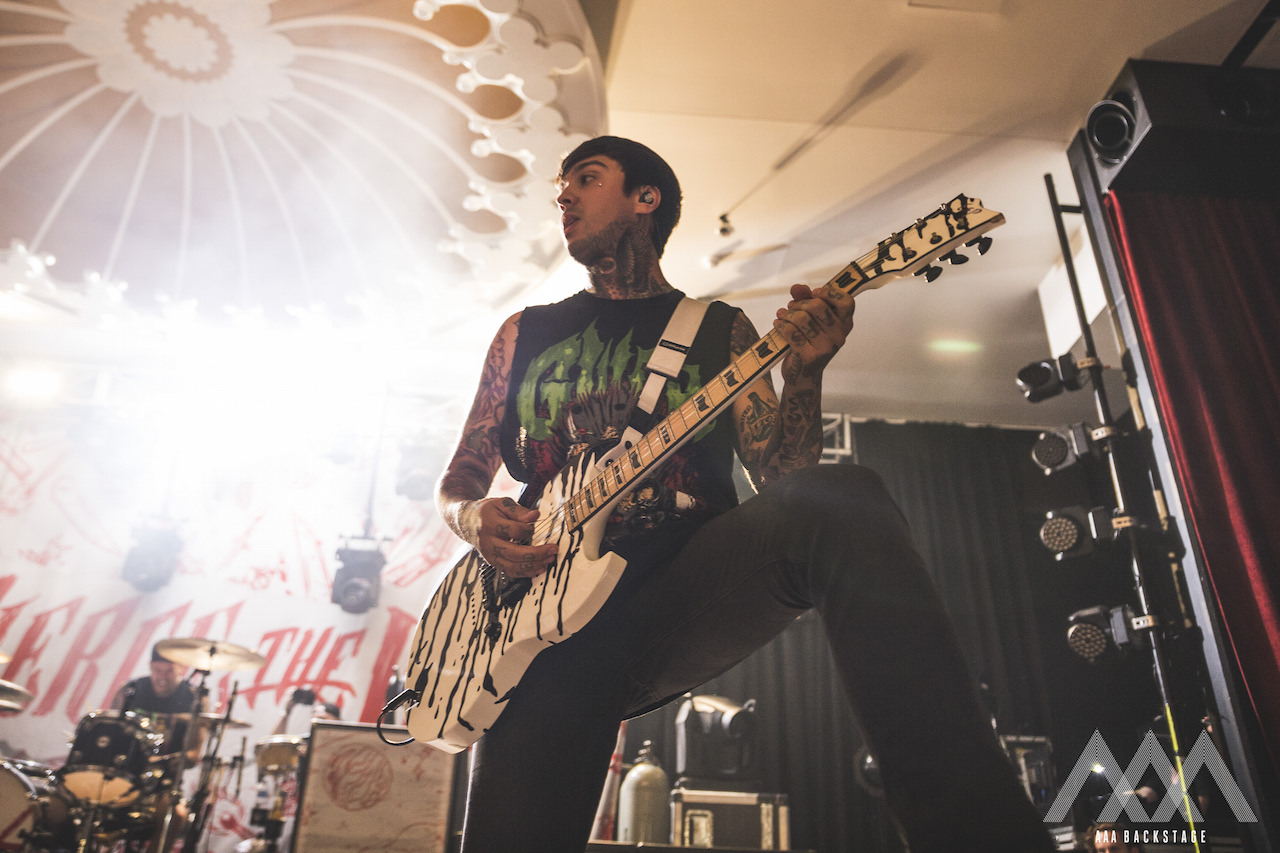 Once the gents hopped on stage they rattled the venue with each massive hits Caraphernalia and Bullet Proof Love. Each song was accompanied by the heaviest bass licks, wild roaring guitar melodies, and Mike Fuentes' machine gun drum kicks that pounded through your chest. The show was also heightened by a whole bunch of special effects such as smoke and confetti blasters.
They even had an intimate midst acoustic breakdown to what Vic Fuentes said was "A song written eight years ago which was never meant to be heard by anyone" called Kissing In Cars. The acoustic breakdown was just a breather to the rest of the night's explosive songs performed by the quartet.
The night ended with an encore performance of Cirlces, their latest single off 'Misadventures' as well as King For A Day. The whole show was solid kick-ass volcanic experience, these guys can rock! It's no surprise why their latest album 'Misadventures' quickly jumped to the #1 spot on the Billboard Album rock charts.
Check out our Photo Gallery HERE
Pierce The Veil 2016 Australian Tour Dates
THURS 18 AUG
Thebarton Theatre, Adelaide
SAT 20 AUG
170 Russell, Melbourne
SUN 21 AUG
170 Russell, Melbourne
MON 22 AUG
170 Russell, Melbourne
TUES 23 AUG
Astor Theatre, Perth
Get Tickets HERE