PREMIERE: You've Never Heard Music Quite Like Benny D Williams' 'Sambalese'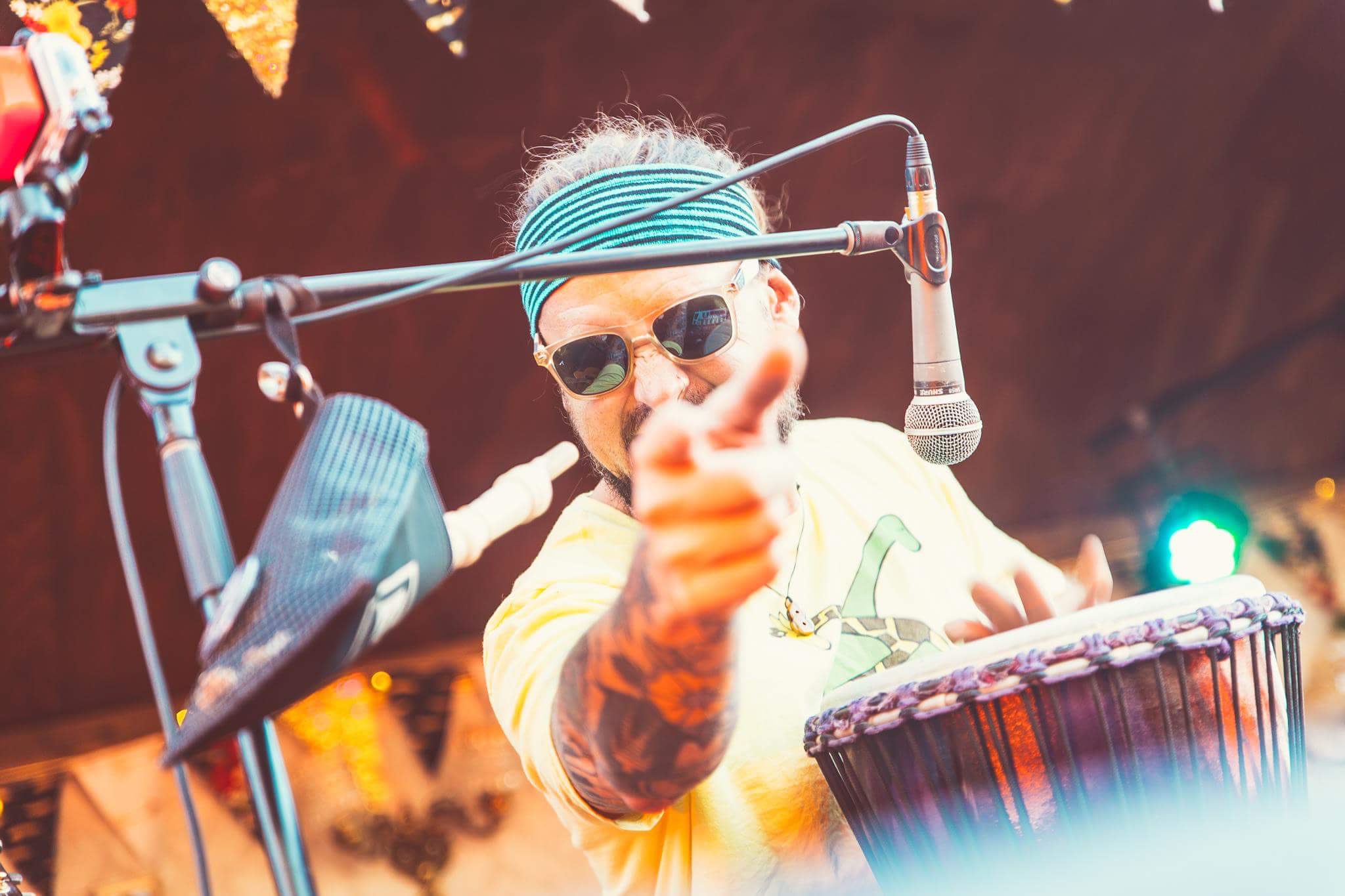 Coinciding with his daughter's birthday, Gold Coast multi-instrumentalist and one-man band, Benny D. Williams, continues his ambitious drip feed of singles for 2017 with another journey into the unknown titled, Sambalese. Williams has given AAA Backstage readers a first listen of the single before its official, worldwide release tomorrow.
For those unfamiliar to Williams' work, here's a little backstory. Native to the Gold Coast, Benny D. Williams creates a languid tapestry of sonic intricacies through an input of world, roots and psychedelic music. The overtly talented musician is able to shift back-and-forth from a more roots and folk interpretation, to an all encompassing sensory overload combined with layers of psych all looped to create an unnerving, yet highly groovy, musical spiral. Cutting his teeth performing around Australia—predominately in Queensland—Williams has certainly earned the right to infiltrate your eyes and ears with his new single, Sambalese.
There's no placing Sambalese, which is the apex to Williams' unique musical grasp. You think you can pinpoint his influences, or even reference him to another musician, but Williams throws you a curveball and mixes the rhythmic pot even more to keep you on your toes. Sambalese, for example, is the cultural touchstone of this. As soon as you think you know where the song's headed, Williams then lays down an afro-beat-rap verse that blends so well into the mix. Spitting rhymes that coalesce so effortlessly well with Williams' freak-beats, he says, "the people at the bottle shop know my name."
Said to be a live favourite for some time, putting a swing in people's step and a smile on everyone's faces, Williams so aptly nails his notion to not only the track itself, but Williams' own musical hypothesis:
"Variety is the spice of life. It's one of my most popular songs from my live set that I just had to bust out on the airwaves for general consumption. There's flavours of dancehall dub, crazy delay, wild synths and tribal harmonies that's road tested and proven to make you boogie with a ridiculously fast vocal delivery straight out of '80s Bronx," said Williams.
We honestly couldn't have said it better ourselves.
To see the wonder and merriment that is a Benny D. Williams live show, the multi-instrumentalist plays literally every weekend up-and-down the Queensland coast. Best way to track his movements is follow the man himself on Facebook HERE.