10 Steps To Surviving Red Deer Festival 2016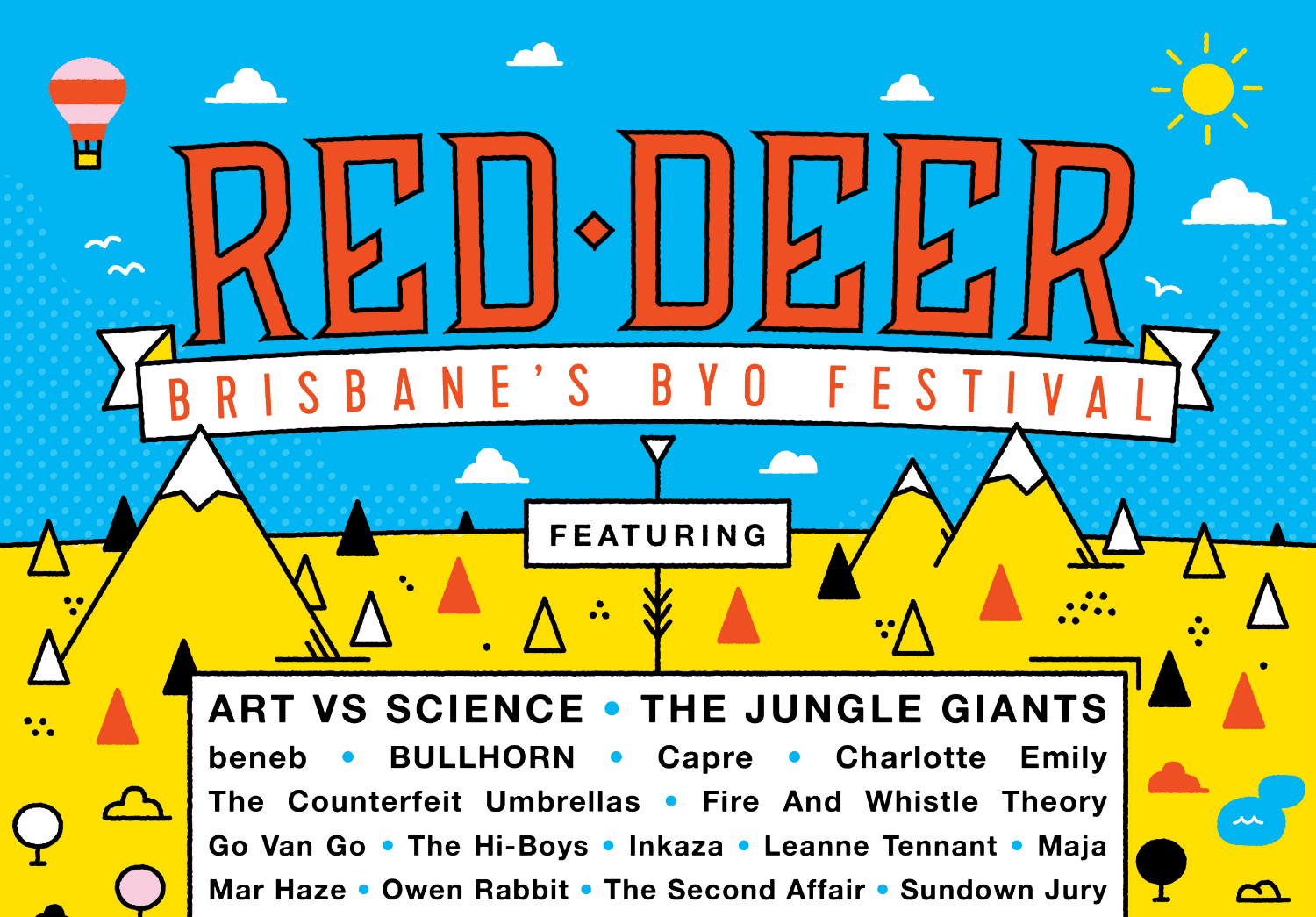 Heading to Red Deer Music and Arts Festival next month? We've got you sorted with our 10-step survival guide to make sure you get the most out of Brisbane's only BYO booze + couches, camping, music, and arts festival!
1. Pack Like A Pro
You can never be too sure about the weather but chances are you're going to get wet, muddy, and hot as hell! Camping can get pretty messy so we suggest you bring gumboots, towels, a poncho, plenty of water, pain killers (for those next level hangovers!), baby wipes, your phone charger, and good vibes!
2. Don't Get Lost
Everyone knows that getting back to your tent after a long night of beer fuelled bangers is like trying to find that bed side table you like in IKEA! A good tip is to look for a landmark that will help you get back to home base. You can also use it as a 'hail mary' meeting point if you start to walk around in circles.
3. Comfort + Theme > Fashion
We all love showing off our new threads from time to time but Red Deer Festival is NOT the place! We suggest wearing light, comfortable clothing that you don't care too much about to avoid being devastated when your brand new Vans get destroyed! BUT, make sure you keep the 'at the drive-in' theme in mind!
4. Get Organised
Festivals are all about the music (obvi!) so make sure you know who you want to see, what stage they're performing at, and what time their set is! There's nothing like getting so distracted that you lose track of time and miss your favourite artist!
4. Keep It Safe
Festivals can get pretty rowdy at times! Just remember that police and paramedics will be on-site for the duration of the festival to ensure everyone has the best (and safest!) time.
6. Get Your Drinks Sorted
Unlike most festivals, Red Deer Festival is BYO alcohol so you don't have to worry about rolling your beers inside your sleeping bag! Just remember that glass is prohibited so you'd best stick to cans! Our Editor says "Pistonhead Lager" is your best bang for your buck vs taste….
7. Get Your Ass To The Festival!
Red Deer Festival is offering a free shuttle bus service when you purchase a Day Pass. Parking is also permitted. Check out the full transport details HERE
8. Get Amongst It!
Red Deer Festival offers heaps of fun activities including ping pong, frisby, belly-dancing, and drum workshops so make sure you make the most out of the Red Deer experience!
9. Don't Go Super Hard…
Being an 18+ event, everyone's going to get on the piss. But make sure you pace yourself so you don't end up passed out under a tree by midday! Drink responsibly, look after your friends, and most importantly, enjoy yourself! But y'know, down at least a couple…
10. Bring Your Sh*t
Most importantly, remember to bring your I.D and ticket otherwise you can wave good-bye to the good vibes!
For more information visit the Red Deer Festival website HERE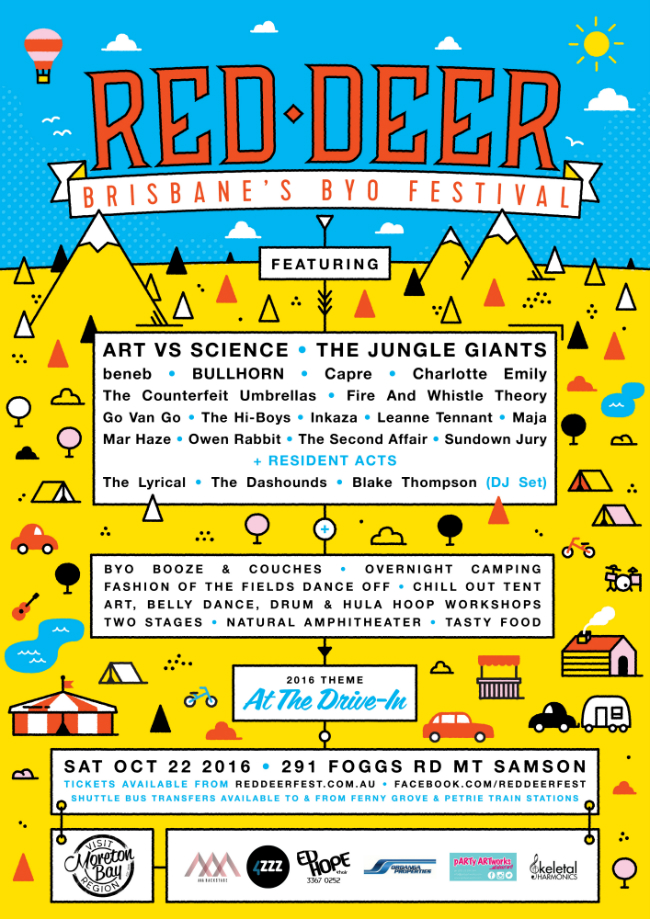 Red Deer Music and Arts Festival 2016
SAT 22 OCT
Mt Samson, Brisbane
Get Tickets HERE

BYO Booze and Couches!