The 2016 Lollapalooza Lineup Is Here, Does It Get Better Than This?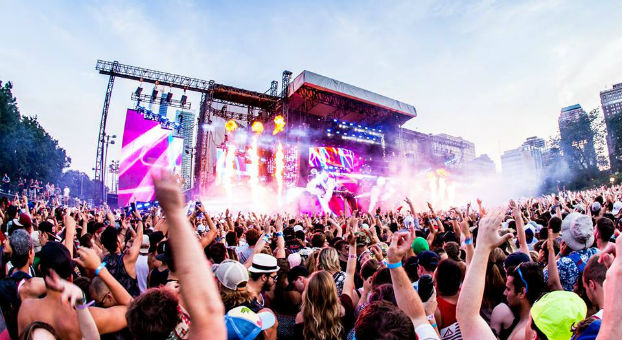 The post blues of Bluesfest has set in, but our spirits have lifted with the announcement of Lollapalooza 2016! The lineup is truly a slap in the face to all other music festivals. Honestly, it's the motherload, and the Holy Grail.
But we didn't need a crystal ball to forecast this monstrous year as it is their 25th anniversary! To help them celebrate they have called in the big guns Radiohead, Red Hot Chilli Peppers and LCD Soundsystem, along with appearances from Lana Del Rey and J. Cole.
Representing Australia we have our beloved Flume, Grammy nominee Hiatus Kaiyote, Slumberjack, and Jarryd James.
But the dream is far from over with Major Lazer, Disclosure, M83, Ellie Goulding, HAIM, Foals, MØ, Bloc Party, Bastille, and The 1975 also having scheduled appearances, along with Ghost, ASAP Ferg, Future, and many, many more.
Now, for those of us breaking bad, but the sh*t won't sell, hustling together the cash for tickets and flights could be tricky. Never fear though, the rumour mill has whispered about potential performances from Lana Del Rey and Radiohead at #SITG2016!
But, if you win the lottery sometime between now and July, check out the full Lollapalooza lineup below. The event will run over four days (July 28th-31st) at Grant Park in Chicago.