5 New Tracks To Get You Through The Week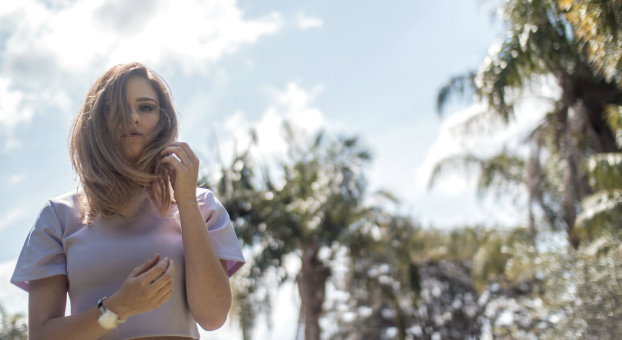 Nicole Millar – Tremble
After touring with the likes of Peking Duk, Rüfüs and The Kite String Tangle, Nicole Millar's latest single is the eponymous track Tremble from her upcoming solo EP. Tremble is more of a standout single than last year's Wait thanks to the production of US-based, Israeli-born trap producer Dan Farber. Her slow-burning, wispy vocals build up to a bright, hi-hat stacked chorus contrasting the minimalistic and soft verses. It's nothing too adventurous if you're familiar with the structures and tropes of trap music, but is a strong departure from her airy, indie pop releases.
ROMP – Last Year
New Jersey pop-punks ROMP have released their first single Last Year from upcoming debut album 'Departure From Venus'. Pop punk can get kind of a bad rap, likely due to the oversaturation of bands during the early-mid 00's. But it's not so bad, with Jeff Rosenstock and Modern Baseball continually proving pop punk is still cool. ROMP's Last Year shows huge potential with articulated angry vocals that soar over loud, yet precise instrumentation. There's a change near the end that elevates the track into something else that shows there's more to ROMP than just another pop-punk band.
Beauty Sleep – The Dark
The Dark is the strong debut single from Belfast three-piece Beauty Sleep. If you're a lover of dreamy electro pop then Beauty Sleep is definitely a band to keep your eye on. Warm disco-inspired bass, soft wavy synths, and reverb-thick vocals are the dreamy indie pop norm, and the single delivers in spades.
Pinegrove – Cadmium
Pinegrove's latest single Cadmium is from their sophomore album 'Cardinal', due out Friday 12 February. Cadmium is at odds with itself. Its bright Americana twang is coupled with melancholy and angst. Vocalist Evan Stephens Hall sings as though he's trying to purge his emotional weights and turns them into a rallying country-style tune. Introspective, emotional, bright, and uplifting, if Cadmium is anything to go by, 'Cardinal' is looking to be a fantastic addition to 2016.
Grandstands – Stranger (In A Sense)
Stranger (In A Sense) is the lead single off of Melbournian group Grandstands' debut album 'Strange'. Guitars are strummed lazily and tremolo-bars bend the chords to surf-rock like malaise. This is a perfect example of modern slacker-rock/suburban-blues. The song evokes a casual atmosphere that Courtney Barnett strives for. Their other single Getting Out shows off the amateur, yet honest lyrics and understated instrumentation. They're reminiscent of early Modest Mouse if only for how much they're begging to be played on a long car trip.