5 Songs Why TOWNS Became A Band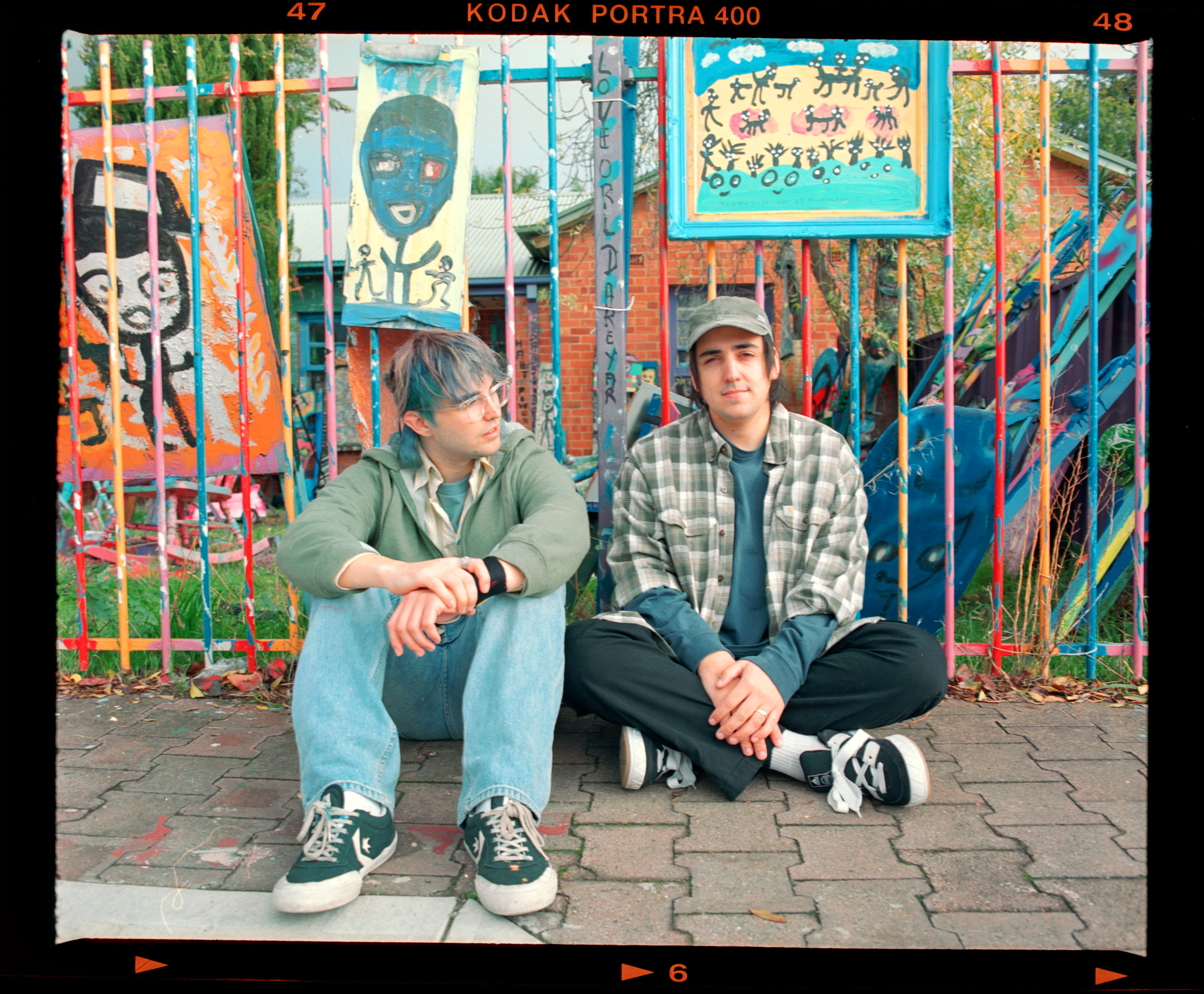 Hot off the back of an exciting east coast tour, Adelaide pop-punk duo, Towns have unveiled a brand new single, Speak For Myself. It's the next step towards their forthcoming EP, Things You Might Feel Sometimes which is due out in November.
To celebrate the release and to get to know the band a little better, the boys have shared with us today, five songs that helped form their style as a band.
Wallows – Pleaser
This was the debut release from Wallows pretty soon after the 13 Reasons Why hype.
I remember loving everything from the melody, the production and especially where the song ends up. It was nice to hear chords used in such a powerful yet simple way and I remember running straight to Dan to share this new (at the time) band who were about to become a staple in my playlists. I think we also loved that the three of them had been friends for so long and grew up playing the same covers we all did when starting out which made them feel extra relatable immediately.
Diamond Youth – The Feeling
Dan and I LOVE YouTube and when we first met I think that's all we did, related videos into old memories and then whatever was new at the time. I feel like we were somewhere in the run for cover/no sleep records algorithm and this thumbnail caught our eye cause that's how we found music. The opening big wall of sound chords with the delicate 'oooos' on the vocals were all huge green flags for our curious ears and I can't remember how many times we repeated this song on our uni drives together.
Paramore – Part II
We've both always been massive Paramore fans, literally their entire discography is perfect full of amazing songwriting and beautiful lyrics and melodies. I think why this song stood out to us was the transition from where it starts to where it ends up. The musicianship is incredible the drums in this song have always been some of my favourite drum parts I've ever heard and the guitar textures are so aggressive yet ambient during the bridge.
It sounds like they felt like they had a lot to prove after losing two members for this album and all it proved was that Paramore is amazing in any combination of writers.
Violent Soho – Dope Calypso 
An Australian band who are forever going to be icons for pioneering the movement of alternative rock in mainstream modern Australian music.
This song was a big influence on the initial TOWNS sound. We wanted those quiet parts quiet and the loud parts loud I think that's because we felt like we had to prove we could by dynamic with two instruments alone.
The song was just so raw and loud and that's what made both of us so passionate about rock and punk music so this was such a huge inspiration into the brains of two curious minds.
Title Fight – 27
I think all Title Fight fans are the same in that there's this unwritten bible dedicated to this band and how special they have been for alternative music. This song was one of the first songs we ever started jamming just the two of us, it was the first song that with just the two of us we could make sound passable as a two piece and that got us excited to start doing more after being unsure if we could make a two piece work. We ended up playing so many more Title Fights together but this was the one that made our voices hurt from singing it for hours with our untrained voices. Once again a perfect band with a perfect discography of incredible creativity.
TOWNS hot new single, Speak For Myself is available now, everywhere!
TOWNS UPCOMING SHOWS
Saturday 15 October – The Drop Festival, Sydney
Saturday 22 October – The Drop Festival, Coffs Harbour
Saturday 19 & Sunday 20 November – Harvest Rock Festival, Adelaide