5 Things Jacob Fitzgerald Can't Live Without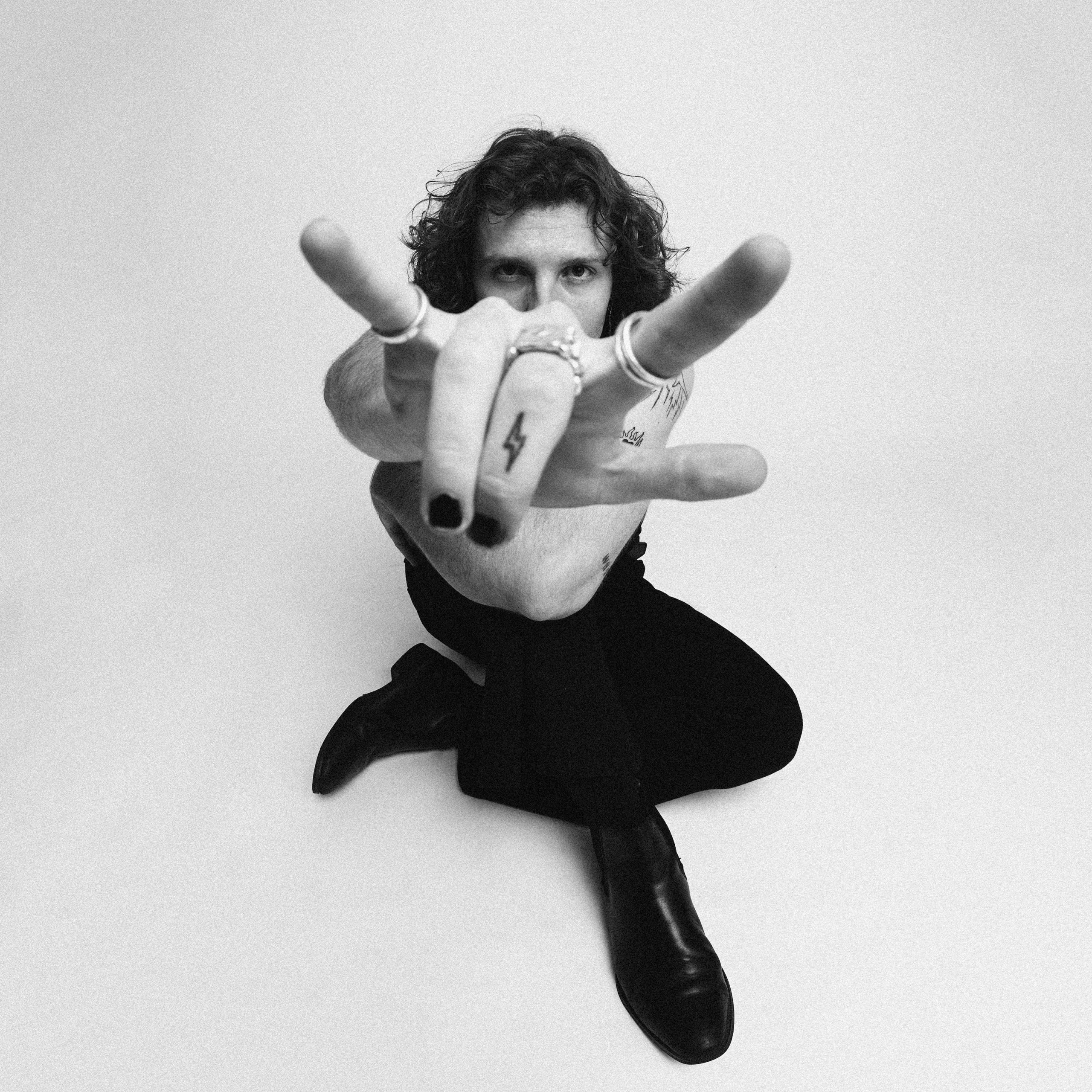 Following the release of his EP 'Jacob Fitzgerald & The Electric City', Naarm/Melbourne-based indie-rock artist Jacob Fitzgerald has returned with a throbbing addition to his ever-growing catalogue, 'Hurt Me Harder' – co-produced by the artist himself alongside Alex Walker. To get to know Jacob a bit better and for a bit of fun, today he has shared with us 5 things he just can't live without.
BACKPACK 
I am a big fan of an op shop find. I live for the thrift! Many of my favourite possessions have come from a good luck kind of day. My canvas backpack is no exception.
You see, this bag is no ordinary bag. It is the perfect size for EVERYTHING. It fits all it needs with a bit of room for some extras and allows me to go anywhere prepared. It's ideal for a plane ride, a day out, a studio session and more. If it ain't on me, it's near me… I'm like Dora the Explorer with this thing. Maybe I should name it?
RINGS 
Since a young age I've always worn jewellery. It's not even something I was aware of until recently, but when looking back at photos I realised I was always blinged out. Weird for a literal child to be so interested in being so dapper but anyway.
Necklaces was huge back then, but now it's my RINGS. I can't leave the house without them. Perhaps it's my obsession with always being presentable, or maybe it's the fact that most are custom pieces, so I have a sense of pride in showing them off. Regardless, it'd be as rare as a Luna Eclipse seeing me without my chunky lightning bolt ring on my middle finger! It's all about the brand and the blingggg!
JOURNAL 
As you may or may not be aware, I'm a songwriter (depending on who you ask I guess…) This means the journal is always in sight and usually in the aforementioned backpack! I write in it every day but like to carry it round to also fill it with ideas, lyrics, poems, or little pictures when the inspiration strikes. It's not as deep as it probably sounds, I just like to jot down thoughts, capture a moment/feeling and use it as a tool for the music. I have pages full of zingy one liners I have used to inspire or include in songs. I think it helps always being aware of when something has potential. Worst case, it's just a bit of scribble I don't use!
THE "COMBO" 
Whilst writing this, the weather is COLD here in Melbourne. Let me tell you, I FEEL IT! So much so I rarely leave the house without the hat/jacket combo. My beat-up cap that has seen the world and my nifty jacket are like Batman & Robin, B1 & B2, Jacob Fitzgerald & The Electric City… a pair. They work well and have done so for a while now. I'm big on loving something util it's dust. I look like a serial outfit repeater in photos because I'm always in the two. We all have a staple look, right?
SIGNATURE SCENT 
Ah yes… my smell. I've always been big on smelling nice ever since my high school crush told me I "smell incredible" when I was like 12 years old. If that wasn't an incentive to commit to the perfect aroma, then I don't know what to tell you. See, I was born to view the world via scent due to my giant nose, so have treaded carefully when trying new scents. I think at age 24, I have found the one that best represents me. It's quite subtle and offers a smoky/woody/earthy tone as opposed to the floral notes most are used to. It goes well all year round and lasts on the skin for ages! I don't leave the house without a spray or two. It sets me up for the day feeling and smelling a million bucks!!