A Wilhelm Scream Back In May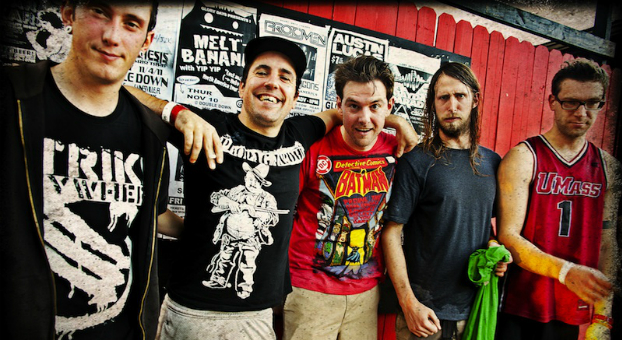 The melodically and lyrically beautiful punk band A Wilhelm Scream (AWS) have announced they're coming to Australia in May.
The punk rockers are a combination of melodic guitar riffs, thick technical basslines, and hard percussion that come together to mold their unique sound. Lead singer Nuno Pereira's mix of dirty and clean vocals create a variety of dynamics within their songs. Evidently throughout their 2005 album, 'Ruiner' from his angelic vocals and their 2007 album 'Career Suicide' which experimented with the other side of the heavy spectrum.
With a dedicated swarm of fans worldwide. AWS have been claimed as "one of the most creatively engaging and thoroughly fun and exciting bands in punk", it is definitely a must see band.
A Wilhelm Scream will be touring all eight cities, across both coasts; as well as an all ages shows located in Wollongong and Adelaide.
A Wilhelm Scream Australia Tour 2016
Thursday 19th May
Rosemount Hotel, Perth
Friday 20th May
Crowbar, Brisbane
Saturday 21st May
Factory Floor, Sydney
Sun 22nd May
Rad Bar, Wollongong (AA)
Wed 25th May
The Basement, Canberra
Thu 26th May
The Reverence Hotel, Melbourne
Fri 27th May
Uni Bar, Adelaide (AA)
Sat 28th  May
Brisbane Hotel, Hobart
Get Tickets HERE