A Will Away Return with Vulnerable New Single 'I've Got A Five'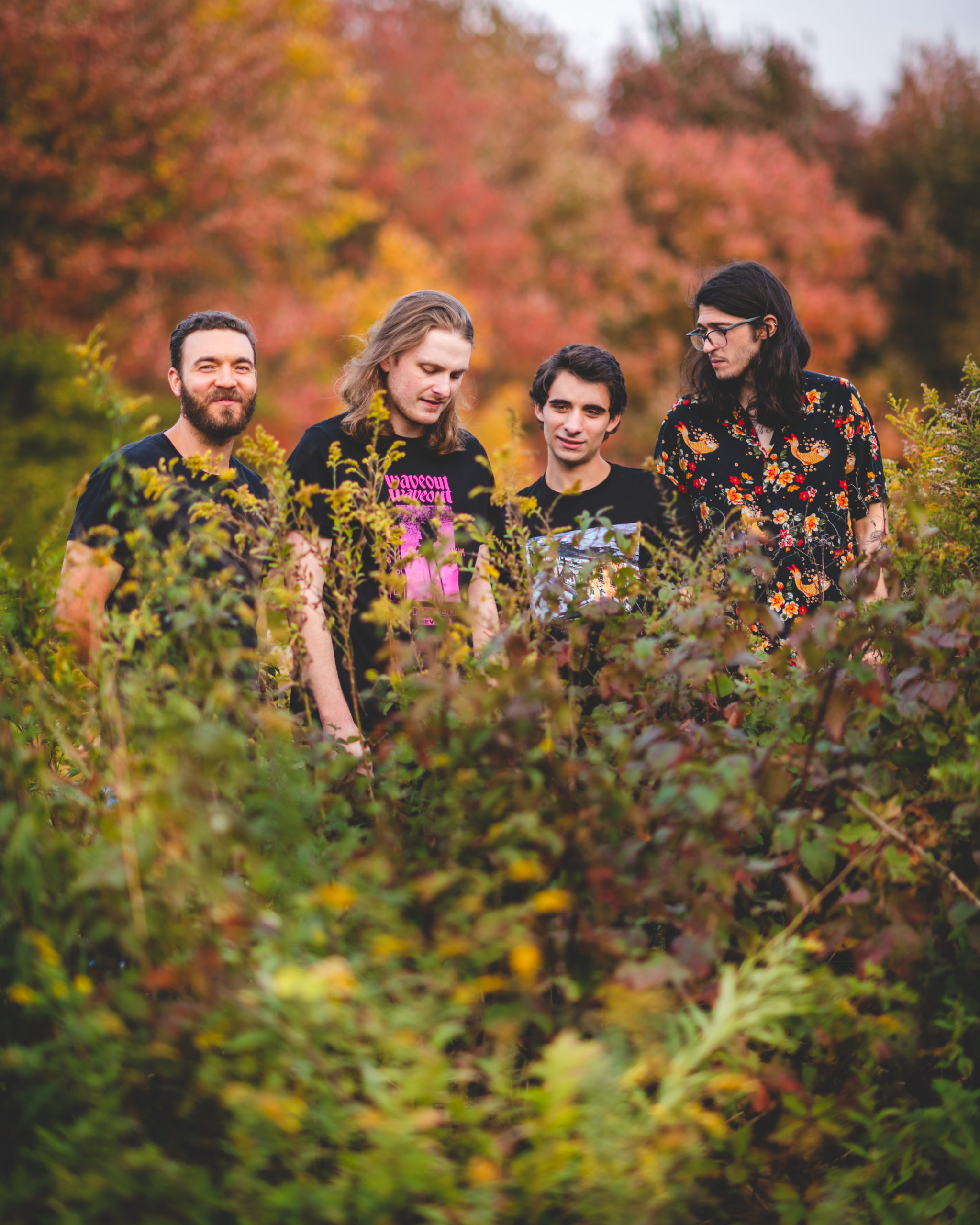 There is a certain charm to appreciating the simpler moments in life and finding the mundane to be profound. No one communicates this relatable sudden realisation and presence quite like Connecticut rockers A Will Away. The quartet's new single 'I've Got A Five' is the latest offering from their forthcoming sophomore album Stew, due 18 February via Rude Records.
Similar to introspective garage bands like Microwave and The Hotelier, A Will Away have made a name for themselves since forming in 2010 through rigorous touring and redefining what it means to be a rock band in the modern era. The honest and endearing lyrics with an accessible heaviness to the music have connected with audiences everywhere through a mutual understanding of living in the moment. 'I've Got A Five' continues this journey with a candid story of blame and regret after a breakup.
Melancholic layered guitars and wavering vocals open the track before fast restrained drums and ethereal harmonies carry the verse into a grungy chorus with big breaks and an anthemic hook. Picked melodies and busy drums decorate the second verse as it builds into a climactic final chorus with glistening tambourine and a vibrant guitar solo. The song trails off with fingerpicked distorted guitar and frontman Matt Carlson's soft vocals, finishing with the heartbreaking line "I'm pretty sure that I thought it was enough."
Stew is a collection of interwoven narratives that relate to previous works in A Will Away's catalogue, as well as new stories for listeners to find themselves lost in when pondering their own lives and purpose. The Naugatuck four-piece have a knack for shining a spotlight on the infinitesimal and the past five singles are an exciting glimpse into the band's latest explorations of emotion and interpretation. Both angry and forgiving, defensive and apologetic, 'I've Got A Five' encapsulates everything that they stand for and strive to change in the one dynamic cut.
A Will Away have released a debut album and two EPs, toured extensively and featured in numerous playlists on Spotify and Apple Music. Their decade of hard work and passionate creativity has earned them a loyal following and some incredible opportunities. Determined not to let the global pandemic alter their trajectory, the band has been maintaining a solid presence on social media and playing live shows whenever and wherever they can – even from their homes.