A Will Away Share Ironic Single 'Karma' and Announce Album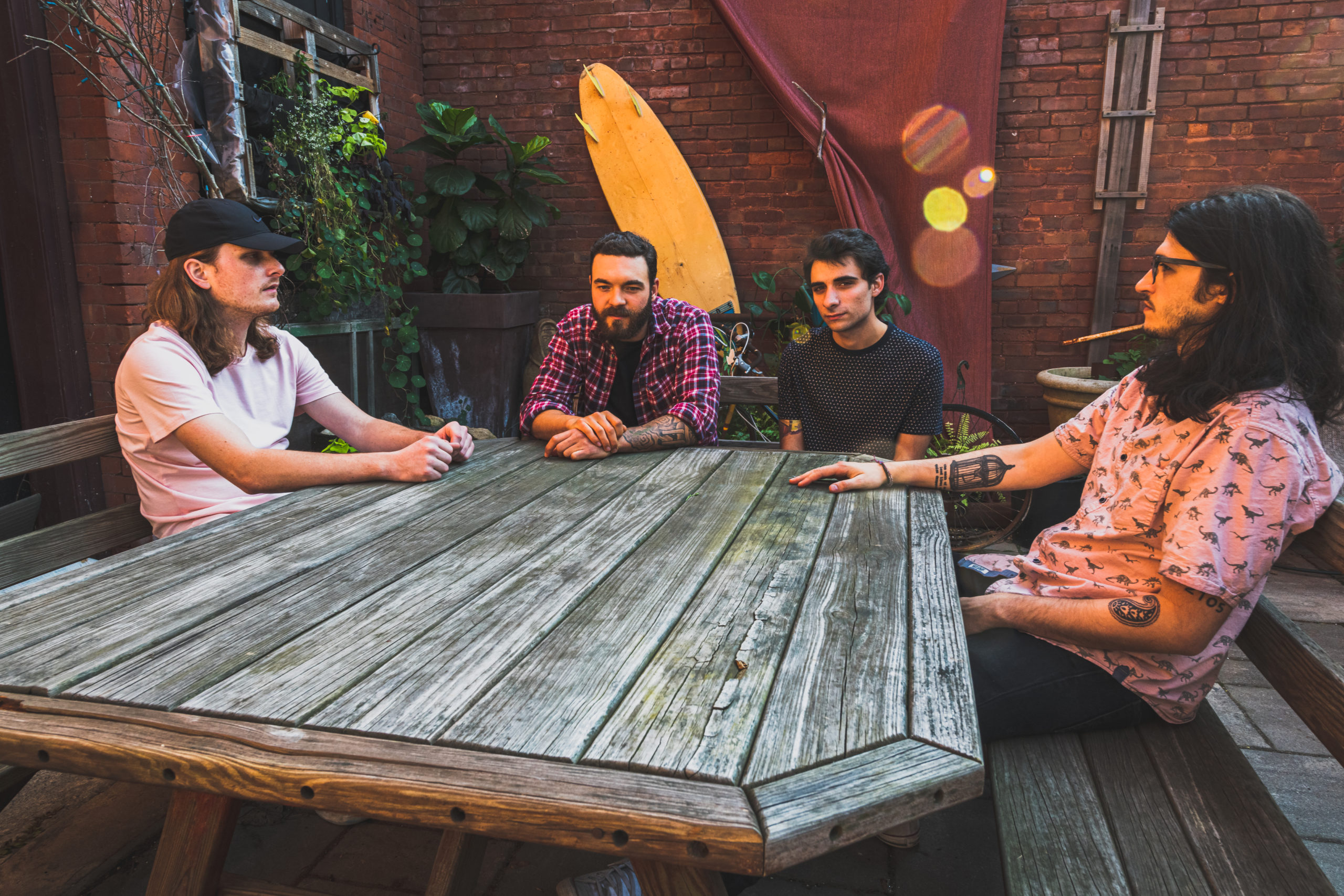 Connecticut rock group A Will Away seemingly came from nothing – limited by location, resources and community – but something this genre-bending quartet has never been short on is inspiration. The band's new single 'Karma', released 27 October, is the third this year and was accompanied by the announcement of their forthcoming sophomore album Stew, due 18 February 2022 via Rude Records.
A decade on from playing basements in their hometown, A Will Away have put themselves on the map with rigorous touring and constantly refining their sound to craft catchy and approachable modern rock songs with significant depth for careful listeners. Creating honest and unapologetic music with an endearing blend of grit and charm has always been at the heart of the band's mission and has earned them a loyal following with three EPs and a debut album under their belts. Relatable lyrics that speak of the hardships in life connect with audiences through a shared love of the human experience, making light of serious matters and exploring the mundane.
The accompanying music video for 'Karma' is a coming-of-age film shot at a high school in Connecticut, sonically driven by a timeless anthem that allows the viewer to see through the eyes of both student and teacher as they are taught life's coldest lesson. That lesson, according to the band, is that "sometimes karma comes from out of nowhere and kicks you in the ass." This heavy fact is contrasted by the rock 'n' roll energy of the bright layered guitars and crashing drums with sweet call-and-response harmonies and wandering guitar solos. The pleading lyrics chronicle the irony of our non-linear actions and the importance of learning from the mistakes that we don't always hold ourselves accountable for.
Stew continues A Will Away's practice of carefully constructed narratives and contextual clues that the band refers to as breadcrumbs sprinkled throughout their body of releases for fans to follow and discover where it leads them in due time. Whether with lyrics, artwork, themes, titles or tone, there is much more than meets the eye with this intuitive act and their latest effort invites you to delve deep below the surface to find out more. Presented as a stream of consciousness and with dozens of interwoven interactions, no matter how trivial, the album is an ode to the in-between moments of life that we tend to overlook.
A Will Away have been revered as 'heavy and melodramatic' by Brooklyn Vegan, with previous single 'Re-Up' added to Spotify's All New Rock and New Noise as well as Apple Music's New in Rock and New Alternative playlists. There are few bands who can talk about the everyday subtleties of life with such enthusiasm and intrigue as these guys, let alone evolving their sound to keep it refreshing. We can't wait to hear what else we can dive into on Stew in the new year – save the date!