Gold Coast Indie-Rockers IVEY Drop Personal Space Invasive Clip For "Last Week"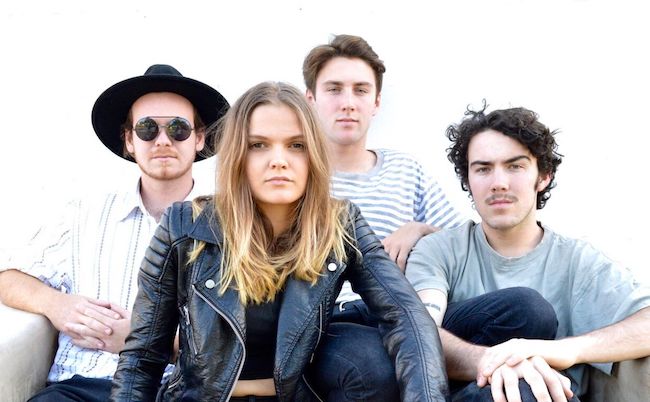 Gold Coast rock-pop youngsters IVEY have dropped a brand-new, tight-knit video to accompany their latest single Last Week.
Last Week is the type of track that will get you grooving at a gig, even if you've never heard the band before. Lyrically, the song tells the story of the love that comes too fast, but filled with grooving guitar riffs giving off coastal vibes, the heartfelt tune feels every bit the adorable indie rock tune coming from IVEY, in the same way we love San Cisco.
The video for Last Week allows us to get up-close-and-personal with the 4-piece, as they cram themselves into a tiny room for a jam sesh complete with snare drum, electric guitar, and singing along to the super catchy tune. The highlights of the track, the sweetened indie harmonies between vocalists Lachlan McGuffie and Millie Perks, become even more adorable once the band lay together on a bed, swaying and headpopping along with the tune. Nawww!
Get to know Lachlan and Millie in our interview from earlier this year HERE!