Agnes Manners Unveils New Single 'Evergreen' And Announces Band Members Joining The Ride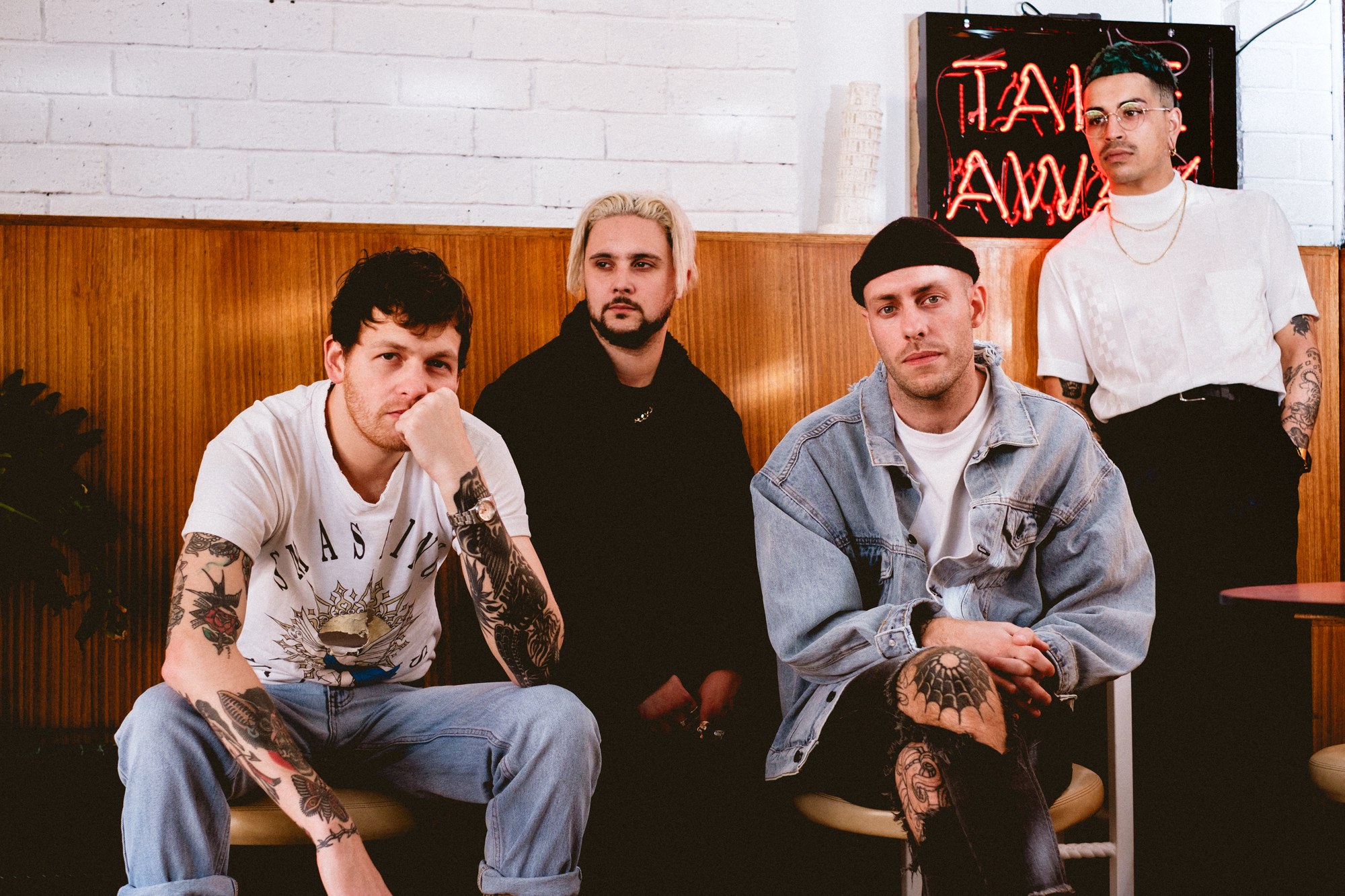 Agnes Manners is the brainchild of former Hellions member Matthew Gravolin and today he has released his brand new single, Evergreen which is taken from his forthcoming EP debut record, Fantasia Famish due out in September. Gravolin is also super proud to introduce the band members joining him on the Agnes Manners journey:
"Although live performance remains out of the question for the foreseeable future, I'm proud to announce that whenever I get to the stage I'll be joined by Lachlan Monty and Alexander Trail of Bad/Love (formerly of Make Them Suffer and Storm The Sky, respectively) and CJ James of Cottonmouth. These people are incredible musicians and some of the most beautiful people I've encountered here in Melbourne. This is Agnes Manners."
To celebrate the new single and the unveiling of the new band members we threw it over to the band to get to know them better by filing us in on their 5 favourite tunes at the moment.
JJ – Have You Ever?
This is JJ at his most mellifluous – hearing an early demo of this was a goosebump inducing surprise and to have Callan Orrs mix now available to the world feels like a blessing unto us all. You can hear that heartache has accompanied two excessive decades of touring and that fatherhood has both renewed and weakened JJ's resolve to continue.
Phoebe Bridgers – 'Graceland Too'
I'm a big supporter of the singer-songwriter renaissance thing that's going on at the moment and Phoebe is on the vanguard of it, contributing to the movement with her solo records as well as collaborative projects Better Oblivion Community Centre and Boy Genius. Julien and Lucy of the latter project lend their voices to this track, making for a beautiful choral crescendo. Although a common one, this chord progression is one that never fails to stir something deep within me.
Storm the Sky – 'Lilac'
This was STS's lead single from 2016's 'Sin Will Find You', an album ahead of its time. It wasn't until some time after the singles release that the power of this track and many of its others sank in for me. 'Lilac' showcases the virtue of employing a slow-burning structure and paying attention to the little things  – the final chorus in all of its melodic nuance is a gargantuan pay off.
Soccer Mommy – 'yellow is the colour of her eyes'
I'm a sucker for a musical odyssey and this one boasts an idyllic chord progression and vocal melody – the simplicity of the parts strengthen each other and pull the listener into a flutter-eyed sway. With so much space and a lengthy runtime, I imagine the urge to overproduce this / load it with vocal acrobatics would have been immense – taking that route would have diminished the songs dreamlike quality – a stately but purposeful guitar solo serves as the songs only embellishment.
Bob Dylan – 'I Contain Multitudes'
On his new album Rough and Rowdy Ways, Dylan examines his 79 years with few moments of regret and without any semblance of apology. 'I Contain Multitudes' is the opening track of a career-defining piece of work that comes six decades into Dylans career.
Evergreen is available now, everywhere.