Album Review: Arcade Fire 'Everything Now'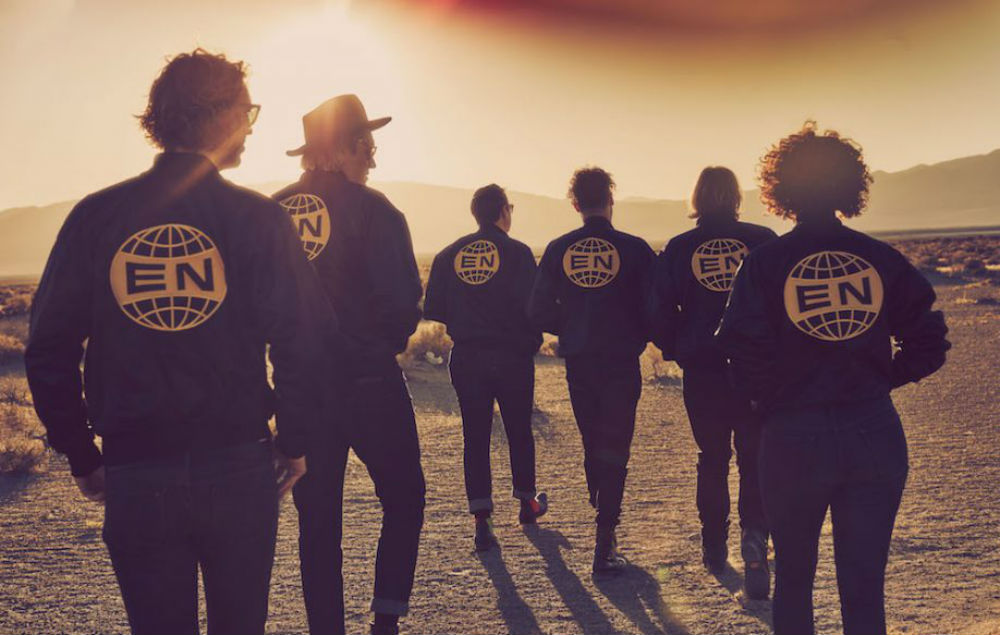 Arcade Fire's follow up to 2013's 'Reflektor' continues their critique of our digital age and embraces the danceable pop grooves established on that record.
The band shows little sign of returning to their roots on this release, opting instead to turn to the likes of Daft Punk to help produce this record, a decision reflected in the bright, polished feel of each song.
The album opens strong, with the title track seeing Win Butler exploring the implications of having access to "everything now," over a shining, upbeat, Abba-inspired backing. The arrangement builds, incorporating a striking piano lead with stirring strings and synths, and eventually a chanting crowd. Through all this, Butler accepts his place in the culture he decries, and accepts that ultimately we, "can't make it back again," from here. This melding of upbeat critiques of society continues throughout the following tracks.
Creature Comfort is such a track, a clear stand out that will have you recalling its infectious hook for days; a track so good you may just forget its apparent grim subject matter of teenage suicide. Butler's half-spoken, half-sung lyrics, paired with wife Régine Chassagne's shrill backing vocals propel their criticism of a culture that declares we're not good enough and makes fame the ultimate goal in life. Eventually, as the song begs, "god make me famous, if you can't just make it painless," the chaos breaks and the band brings everything back to Earth for a timely reminder that, "it's not painless, she was a friend of mine… and we're not nameless."
Unfortunately, following these singles the album slumps somewhat. Peter Pan is a more experimental song with a much less polished sound, feeling jumbled and unfinished. The stilted vocal delivery misses the mark and makes for a forgettable, slightly awkward three minutes. Meanwhile, Chemistry is a fun tune that opens with love song clichés only to reveal a stalker character insisting, "you're gonna love me baby when you get to know me." It may only be 3.5 minutes long, but it feels tired by the time it's over.
The pair of tracks Infinite Content and Infinite_Content likewise overstay their welcome, despite being less than two minutes each. Thankfully, these are followed by the Régine Chassagne led track Electric Blue offering some more electro-pop grooves reminiscent of MGMT.
The album properly returns to form with the smooth bassline on Good God Damn. Dreamily rolling along, Butler now addresses the suicidal teen from Creature Comfort directly, offering comfort in the idea that, "maybe there's a good god if he made you."
­Finally, We Don't Deserve Love drops the dance pop for haunting synths and asking whether, for all our mistakes, we deserve another's love. The sparse instrumental allows Butler's lyrics to stand for themselves, and they do not disappoint. By far the longest song on the album, We Don't Deserve Love rounds out the album and leaves you wanting more.
Ultimately, 'Everything Now' may not be the band's strongest release, but it is an impressive and more than listenable accomplishment. The band have succeeded in writing an album filled with grooving pop hits without losing what makes them unique. Be it the contrast of Win's vocals with Regine's, their sometimes too grandiose social statements, their soaring choruses, or their peculiarly personal moments, Arcade Fire have again earned their place as one of the most significant bands today.