Album Review: Courtney Barnett & Kurt Vile 'Lotta Sea Lice'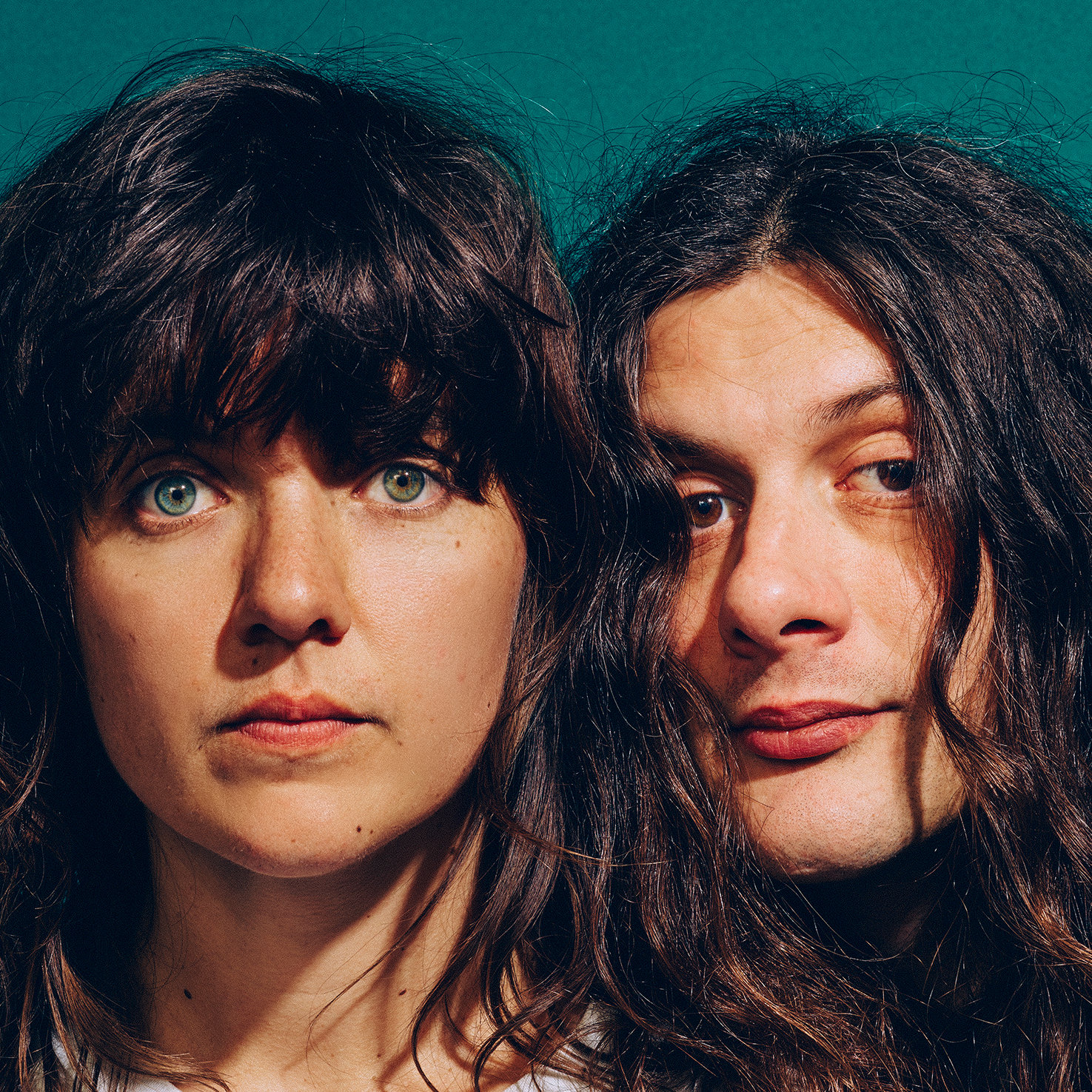 Courtney Barnett, Melbourne songstress and guitarist, has collaborated with American singer and multi-instrumentalist Kurt Vile for an album titled 'Lotta Sea Lice'. Released last week, this album is full of breezy, chilled out tunes that mix Barnett and Vile's styles together to create a country-esque, indie, blues, rock batter. It definitely floats in to Barnett's more mellower genres rather than her grunge rock style we have come to love i.e. Pedestrian At Best. At only nine tracks, the album can sound a little repetitive at times, with the same vibe throughout most of the songs but it does have some really clever lyrics and musicality.
The album opens with Over Everything, the one you might hear on the radio now-and-again. This song defines the album. It shows how well Vile and Barnett work together and makes it seem as if they could have been playing together for a decade. It's got a light-hearted, uplifting feel to it. The lyrics to Over Everything explain their creativity and strategies of songwriting and how it takes them somewhere else when things might be going wrong. You can clearly hear their two guitars playing against each other in a sort of counter-melody way as they both play different patterns and riffs to then move on to sharing a solo within the instrumental. This song just suits the duo so darn well.
Track four is Outta the Woodwork—a remake of Barnett's song Out of the Woodwork—which was originally the first song on her 2013 release, 'The Double EP: A Sea of Split Peas'. This song has the droning repeating line of, 'She's so easy,' in the chorus and is a completely different vibe to Over Everything. It has a slow, swaying and dark feel to it as the lyrics seem to tell a story of a person who only thinks of themselves. The remake definitely has different qualities to it compared to the original. Most obviously, the addition of Vile's voice but there's also a more grungy sound to it. There are heavier guitars and less vocal harmonies. The chorus is Vile and Barnett singing the same note which gives it a darker and more dramatic texture with an addition of only one harmony above. Vile's low pitched vocal tones really drag this song to a Johnny Cash kinda place.
The last track on the album is titled Untogether and it's straight up sad, "You can't save the unsaveably, untogether." It's a melancholy song but it really explores the singers' vocals. The chorus has Barnett singing in her higher register which is something we don't hear very often. It's a change from her somewhat aloof singing style. This song has the duo singing the same lines throughout the whole track rather than them switching between verses and bridges. This is my favourite song off the album because it's so emotional and honest. It's a perfect conclusion to 'Lotta Sea Lice' as it sums up Vile and Barnett's foolproof synchronisation and musicianship.
Overall, the album really defines Barnett and Vile's commitment to their art and expresses a new light of the artists that we may not have seen or heard before. The duo are currently touring the US and Canada with currently no sign of upcoming Australian dates. You can read about how Barnett and Vile met and began their collaboration on their website HERE.