Album Review: DMA's 'For Now'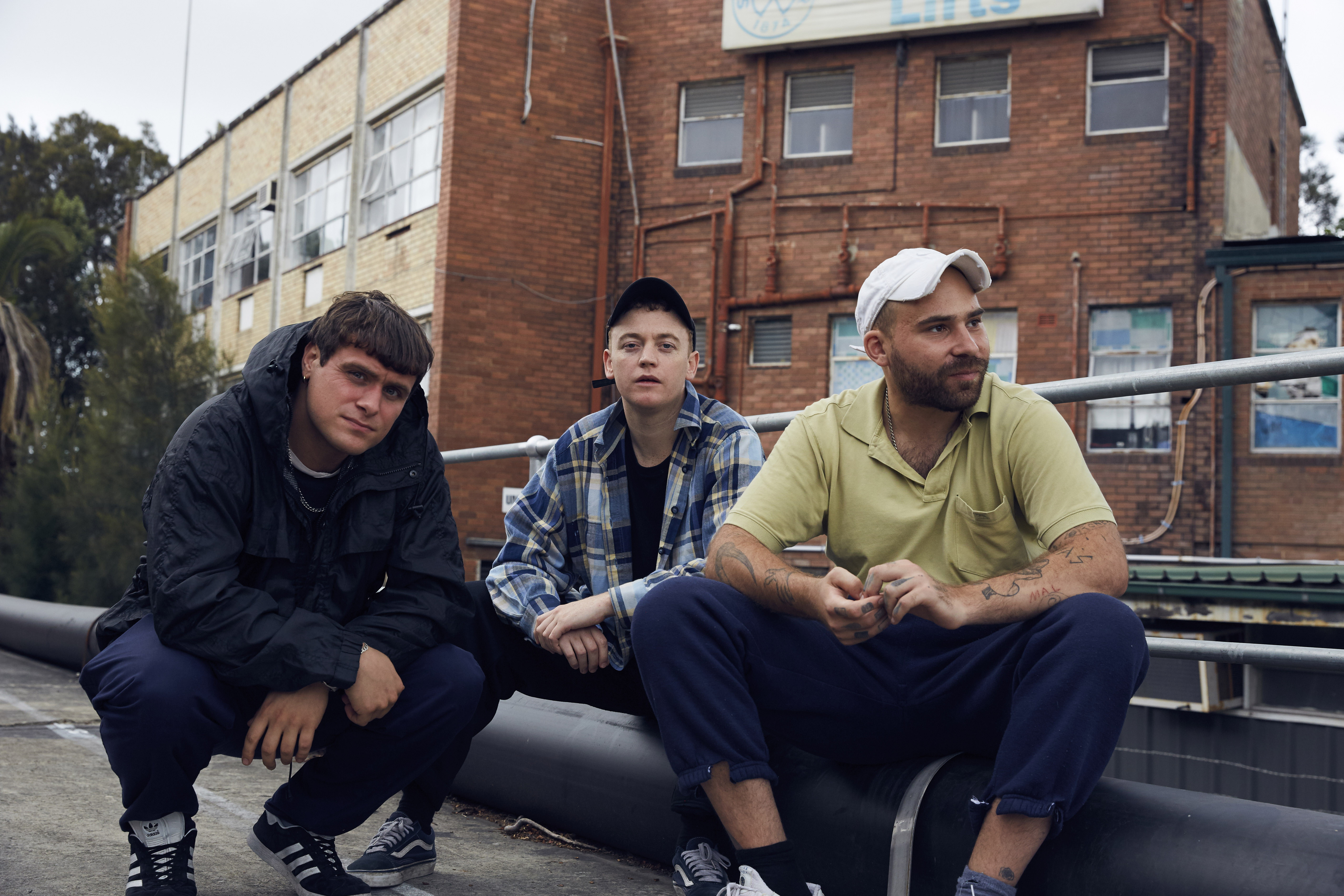 Hailing from Sydney, DMA's consists of three lads who have certainly made an impact in the industry with their distinctive Britpop sound. They are about to make an even bigger impact in 2018 with the release of their second album, 'For Now'.
The lads made an impact on the industry back in 2014 with the success of  their debut single Delete from their debut self-titled EP—continuing their success with an album in 2016 titled 'Hills End'. Vocalist and frontman Tommy O'Dell's early influences of Oasis and The Stone Roses certainly shine through on all their music and this new album was no exception continuing to credit this '90s Britpop aesthetic. Hard to believe this album was recorded in their studio home above a pub in Camperdown.
Songs like Dawning, the first single off the new album, opens with their distinctive drum beats and guitar riffs of something definitely reminiscent of a Stones Roses catalogue, coupled with the vocals of Tommy O'Dell and a collaboration with Kim Moyes (one half of The Presets).
Moyes describes his involvement, "I was brought on board to help the boys record drums for 'Dawning' and 'In The Air' but I fell so hard for all of the material in the demos that I knew fairly quickly that I would need to convince the band to let me sink my teeth much deeper. I truly loved working with these guys so much."
Listening to their new single In The Air, it's a sweet ballad, opening with soft guitar chords and sombre vocals resonating the sounds of what you would normally hear from a typical Oasis ballad such as Don't Go Away with lyrics like, "I can't say, where will I be when the world stops shaking, I can't stay, where will I be when my heart's still breaking," helps maintain that emotional feel of the song. I feel like I'm listening to a typical Oasis song but this is one of our own Aussie lads and it's great.
The title track brings a distinctive sound to it—you could almost be mistaken for listening to the opening chords to the song Hey Dude from '90s English psychedelic rock band, Kula Shaker. Tommy O'Dell's vocals break through the title track just like Kula Shaker's Crispian Mills did on Hey Dude. The hard hitting guitar riffs and spellbound rhythm can be closely tied but Tim O'Dell does well to put a Stone Roses spin on this track. It almost sounds like a cross between The Stones Roses' I Wanna Be Adored and The Charlatans' The Only One I Know. So many influences shine through on this track alone.
Songs like Time, Money, Break Me and Tape Deck Sick also caught my attention taking me back to obvious influences of The Charlatans, Oasis, The Verve and The Stone Roses again, with its distinctive guitar riffs, drum beats and keyboards. This is what '90s Britpop was made of and here it is making a resurgence in our own backyard.
The End, a haunting, lonely song starts like a ballad with a stripped down vocal element, then unexpectedly breaks into more of an upbeat, dance, disco number like something from UK band Erasure's catalogue. The electronic influence—the work of Moyes—is evident on the sound of this track. Taking a different direction for these guys, it still sounds fantastic.
The song Warsaw has been likened to the sounds of The Cure's Friday I'm in love, the more I listen to this the more I can capture this in the imagination.
The track Do I Need You Now echoes the sounds of Oasis' Live Forever with the similar story lines in the lyric content and comparable tempo. It also maintains a strong vocal lead in the chorus with lyrics like, "Do I need you now, did I need you then, I don't know now but ill figuring it out, in a time to leave, in a space to mend, I don't know how but I'll make it in the end," echoes the emotional epitome of this song.
First hearing the song Lazy Love I couldn't help but wonder if it had credited its sound from a number from Australian rock singer Paul Kelly, slightly breaking away from their Britpop mould with this song. Acoustic numbers like Health brilliantly showcase the crisp, distinctive vocals of Tommy O'Dell—one of the factors that contribute to the success of this very British sounding band. The acoustic guitar fits in brilliantly here around his vocals conjuring up memories of similar songs by Oasis such as Stand by Me.
The album rounds off with the sad, love ballad titled Emily Whyte—another emotional and touching song with a great melodic guitar riff that maintains an upbeat sound. Yet the lyrics and vocal of Tommy still manage to capture the sadness behind this song. As I listen, I can't help compare to the vocals of Richard Ashcroft from The Verve's Bittersweet Symphony.
Embraced by the UK like one of their own, DMA'a are the rebirth of Britpop much to the delight of us children of the '90s. Admittedly, I wasn't really a fan at first but listening to their catalogue of amazing tracks and their new album I was hooked, they have found a new fan in me. A big call to make but they are definitely well on their way to the big time.
DMA's Live Dates
w/ Hatchie
FRI 1 JUNE
The Tivoli, Brisbane – SOLD OUT
SAT 2 JUNE
Thebarton Theatre, Adelaide
SUN 3 JUNE
Metropolis, Fremantle – SOLD OUT
FRI 8 JUNE
The Forum, Melbourne – SOLD OUT
SAT 9 JUNE
The Forum, Melbourne – SOLD OUT
SUN 10 JUNE
Enmore Theatre, Sydney – SOLD OUT
MON 11 JUNE
Enmore Theatre, Sydney
TICKETS