Album Review: Fifth Dawn 'Duality'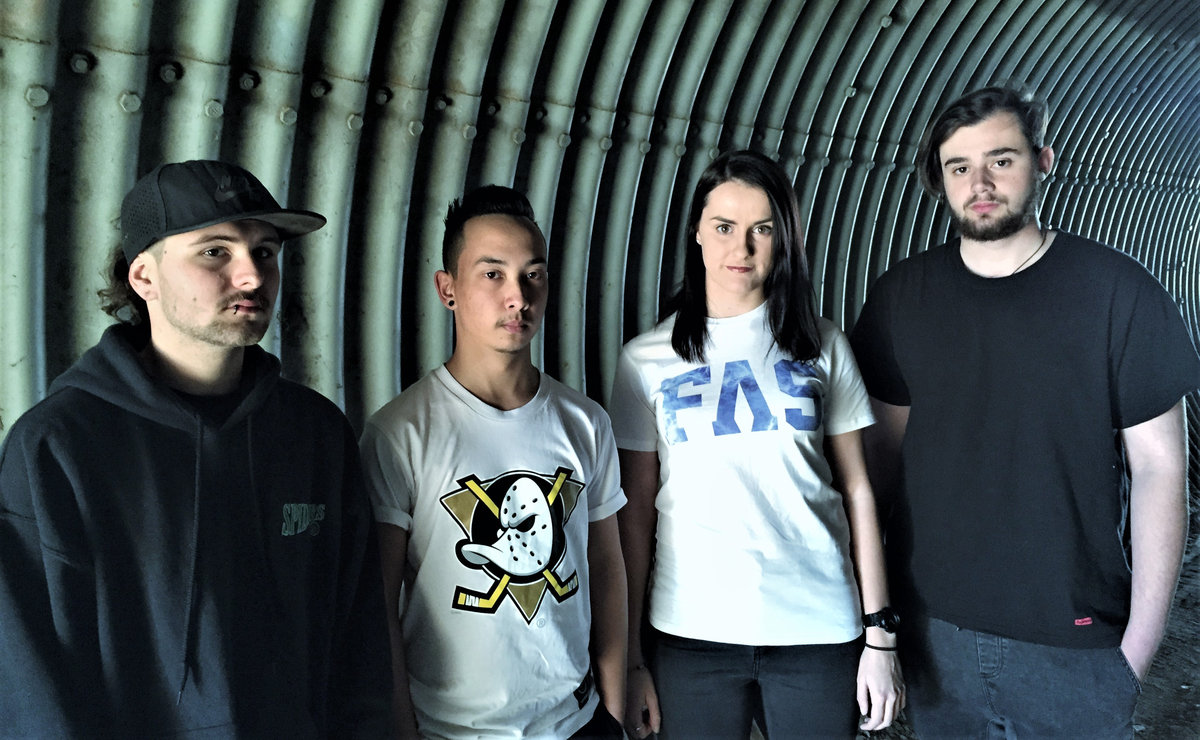 Debut albums like 'Duality' don't come often. Honest in its source material and fiery delivery makes for a haunting, all-consuming experience. Fifth Dawn have excelled in every avenue they promise on 'Duality'.
Ambitiously, the album is split into two parts—that representing the past; the other of the present. Overall, 'Duality' speaks of the monsters that lurk in our heads.
"Duality is a split concept of both past and present—where shifting perspectives can lead you on a positive path. We all have things we may struggle with that we must overcome, but it's ultimately our minds that get the better of us which can be quite detrimental to our health. The split concept revolves around progression and how you need a balance of good and bad to really hone in on that greater perspective. Sometimes, we get bogged down in troubling thoughts and experiences that will only hurt us, and we need a plan to move forward in a positive way," explains singer and main songwriter, Samantha Faul.
This is proven in the band's cold and brazen production. Their metallic guitar tones and the underlying cluttering of production work—akin to Crossfaith—not only proves their versatility as a group, but also reinforces their fear of the unknowing. Defying Symmetry, one of the album's early tracks, is a prime example of this.
Pressure is another album highlight. Kicking off with a jarring intro, it ramps up in absolute no time and Faul comes crashing in with her controlled, yet anthemic and powerful voice. The build-and-release moments on Pressure will stay with you for some time. It's Cold Outside—one of the album's leading singles—is an example of the band's versatile nature. Peeling back the metal momentum from the previous two rippers, the instrumentation is more patiently thought out. Remaining in line with Faul's vocals, subtle piano, plucking guitars and ambling bass duck and weave to a promising and full chorus.
The back half of the album, starting with Finding Stars, doesn't let up. Cities Are Lost gets the blood flowing with a near-perfect drumming pattern to match Faul's soaring vocal work. The track is so solid as it cascades from loud to quiet. High Towers may be the heaviest moment on the album and will get those horns up in no time. Allure, however, is the reflective signifier the album needed. 'Duality' built up to this flawless track as the band's strengths coalesce into a satisfying ending. Faul's vocals gets another shoutout on this track—she's takes them higher than ever before and even matches the stunning beauty of The Jezabels' Haley Mary.
'Duality' wouldn't hold the power it currently does without the singular power of vocalist, Samantha Faul. She voice is a catalyst to pure emotion and deviation. She takes total control of each and every track—never letting up or giving in to the prowess of the catastrophic backing instrumentation. For the absolute better, Faul is the front bearing force on 'Duality'.
The album is spawn to a massive collaborative effort, both with the band themselves and their exemplary backing team. Production help came from Mark Harris (The Ocean The Sky, Buried In Verona) and mixing and mastering by Henrik Udd—whose pedigree includes Bring Me The Horizon and Architects—in Sweden. The album was wholly recorded in a garage studio in Western Sydney at the home of the band's rhythm guitarist, Jamie.
'Duality' is out now via The A&R Department. Stream it below.