Album Review: The Jim Mitchells 'Love Hypnotic'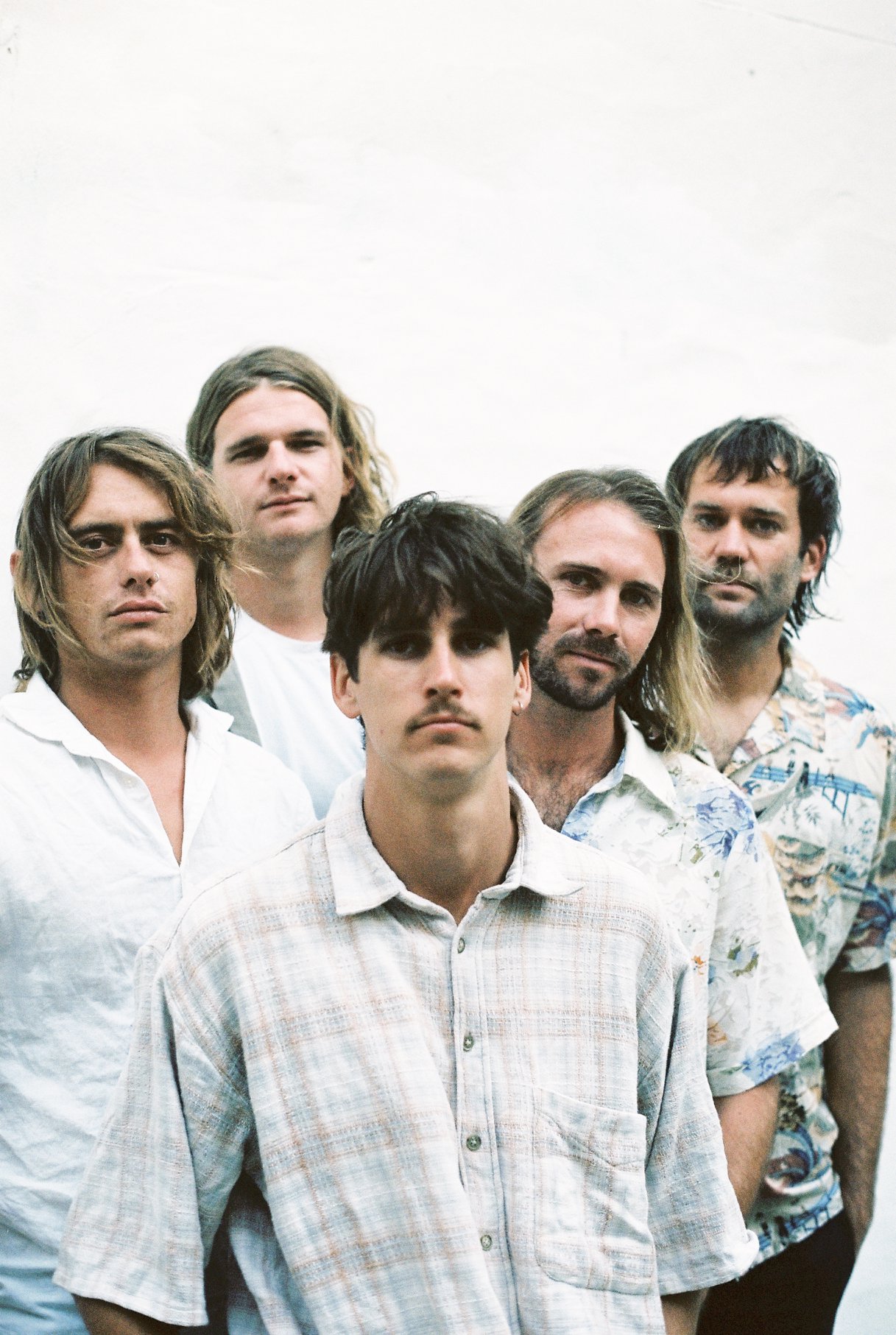 It's a music cliche, but boy is it a potent one—you only get one shot at your debut album. 'Love Hypnotic' is the first record from Sydney group The Jim Mitchells and weaves a fascinating spiral between the gaps of psychedelic music. Their music has been acid washed just enough, its swirls appear in the right places and what we're left with is an incredibly enjoyable and new take on retro-fit garage rock.
(Let Them In) is a refreshing and breezy introduction to the third-odd minutes of soft psychedelic mastery. Ankle Deep, the album's catalyst track, is where we find The Jim Mitchells' biggest asset to this album—their catchy and inventive hooks. Rather than let the placid and pleasant guitar tones do all the work, the song structure is the real winner on this album. The harmonising vocals and solid drumming recalls the tunes you grow up to blasting from your Dad's record player; but keeps a "foot in the water" of modern pop intricacies.
Where Is? follows up next and takes a more relaxed feel. It's not entirely memorable, though it does placate the album's pace—which is near flawless. The pacing plays it pretty close to Yuck's debut album, self-titled album which shifted from rock banger to a chill jam. It holds attention amazingly well and flows great between each track. It kicks back into gear with We're Up High which adds some brilliant extra instrumentation. This track shows off the great riffing and guitar interplay which has been a staple to The Jim Mitchells' music. It's intelligent psychedelic music like this which Ty Segall has worked his whole life to achieve, though The Jim Mitchells nail on their first attempt.
Got To Believe is really where the future of this band lies. It's esoteric and groovy pop music with a hazy overcoat. The transparency of its lyrics and psychedelic themes make it more than a niche they're playing into—it's a worldly view which The Jim Mitchells want their audience to share. Album closers, Magnetic and (…She's Why) play it more on the tamer side but still present charming facets to The Jim Mitchells' music. These last two tracks make this album an everlasting body of work—they emphasise its place in the world, warranting a listen on a hazy Sunday afternoon, or an album to get pumped for a gig.
I'll take the time now to dedicate some words to the bass on this album. There's nothing I love more than a bass guitar that has as much, if not more, focus in the mix. Tame Impala's 'Lonerism' sparked this love affair of mine and few albums in between then and now has reacquainted that same feeling. 'Love Hypnotic', however, comes so very close. It keeps each track bouncy amongst the lucid tranquilities in the foreground. I gave this album an extra play just to listen to the bass throughout its duration and was certainly not disappointed.
The Jim Mitchells will be on tour, extensively, through February and March. Catch them in basically every corner of the country when they take 'Love Hypnotic' on the road.
The Jim Mitchells Live Dates
THURS 22 FEB
The Lansdowne, Sydney
FRI 2 MAR
Byron Bay Brewery, Byron Bay
SAT 3 MAR
The Bearded Lady, Brisbane
SUN 4 MAR
Miami Shark Bar, Gold Coast
FRI 9 MAR
Oddfellow Bar, Fremantle
SUN 11 MAR
Caves House, Yallingup
WED 14 MAR
The Bird, Perth
THURS 15 MAR
The Tote, Collingwood
FRI 16 MAR
The Eastern, Ballarat
SAT 17 MAR
Oh Jean Records, Melbourne
SUN 18 MAR
North Wollongong Hotel, Wollongong