Album Review: Leah Senior 'Pretty Faces'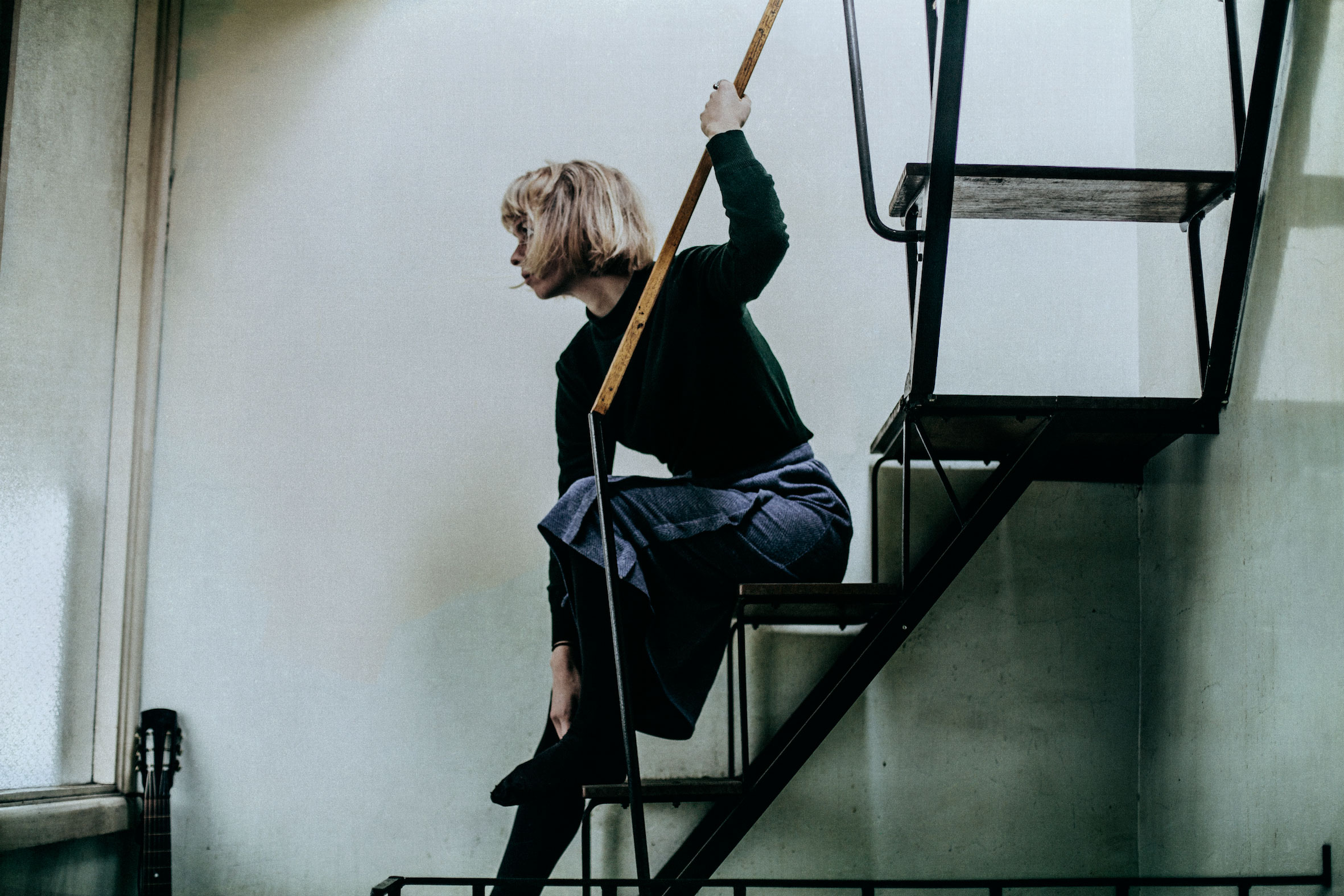 The opening track–Where Have You Been–to Melbourne folk artist Leah Senior's sophomore album–'Pretty Faces'–is but a fragile yet ambidextrous concoction of seasonal ambiguity and echoing transformations.
Growing up with her mother championing country music, Leah, instead, blasted rock 'n' roll from her bedroom. 'Pretty Faces', then, finds a steady middle ground of these inspirational infusions into a dimly lit salon wallpapered by the technicolour obtuse patterns of the '70s with a well-fringed 20-something year old lass with a slightly out of tune parlour guitar. Here is where we find Leah Senior.
It's entirely clear where Leah Senior's musical love stands. Whether it be the vocal imperfections (or perfections) of Joni Mitchell or the emotionally crushing harmonics of Nick Drake, these artists have expanded Senior's palette, driven by her fascination to both emote and capitalise folk music, and ultimately given 'Pretty Faces' legs to stand on its own. Senior closes the gap between the folk she's idolised and the folk she is capable of.
Anchoring from her debut–2015's Summer's on the Ground–Senior breaks the mould just a little on this collection of songs. The opening opens familiar enough–the painstakingly, vintage voice with a sole-strumming guitar plucking along to You Were Not Fit For the Day and, previous single and title track, Pretty Faces. Senior begins to employ a few keyboard performances onto the record which acts as a sentimental and little evolution for the artist, but a very good one. Black Limousine also brings a full band into the mix, further emphasising Senior's stark and emotional vocal delivery.
The hauntingly draft and raw tracks and their arrangements are where Senior shows her majesty and discipline as a folk artist. Previous single, All My Friends, reflects as a satirical comment on the tragic reminder of distant kempt from one another. The tracks on Senior's sophomore don't necessarily gravitate away from the simplistic–see You're Summer Rain–one guitar track backed with her airy prowess of a voice. Although this plays right into Senior's hand with but her raw charm to stronghold each and every dire moment to this record. Leah Senior is the new zeitgeist for emotionally wrought folk music.
Leah Senior Live Dates
THURS 29 JUNE
The End, Brisbane
FRI 7 JULY
Bello Winter Festival, Bellingen
WED 12 JULY
Smith's Alternative Bookstore, Canberra