Album Review: The Kooks 'Let's Go Sunshine'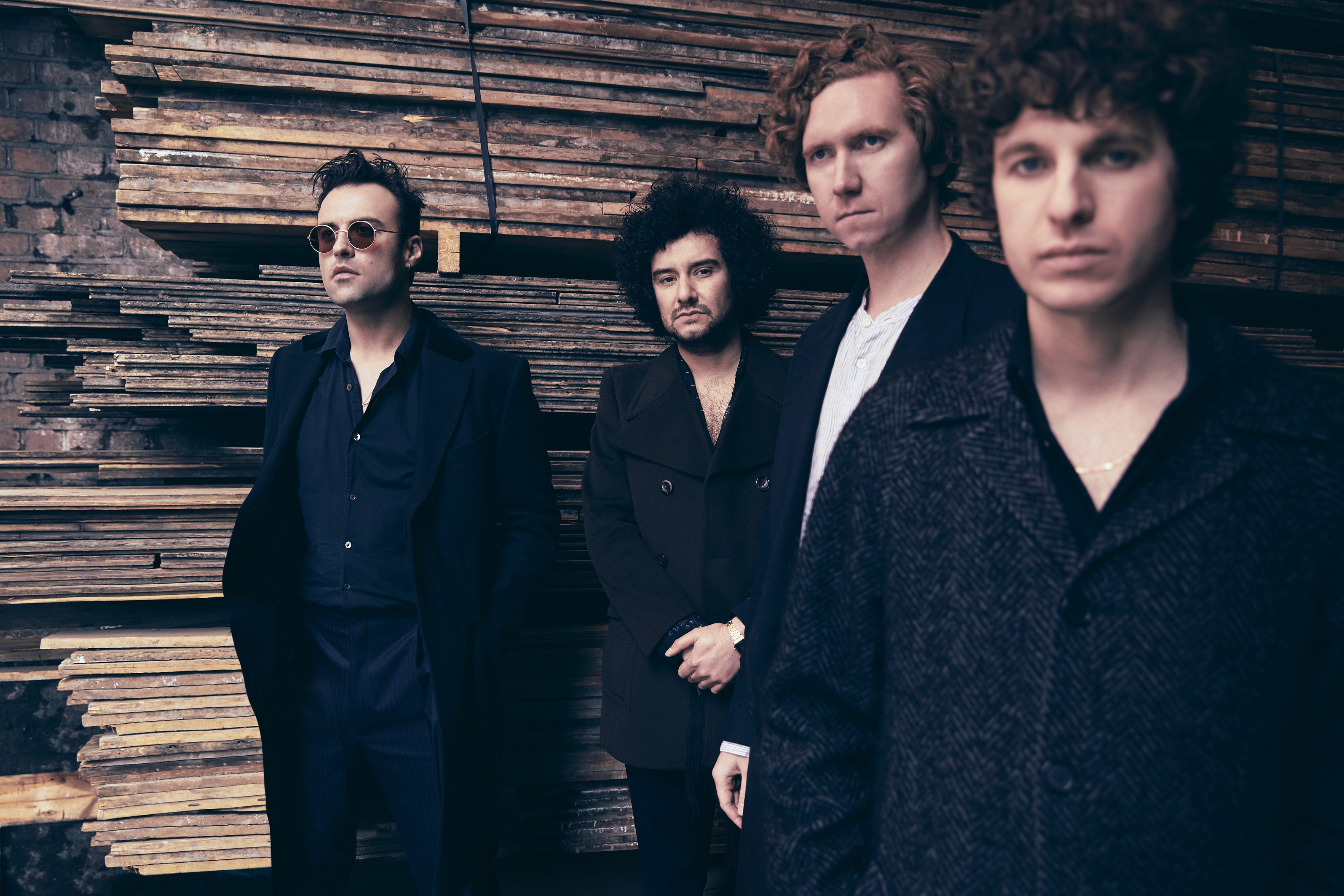 Have you ever felt like your entire life is a 'coming-of-age' movie? The drama, the plot twists, the love interests, the journey. Everything coming together at times and falling apart at others. If you have, and you've felt like that you need a soundtrack to play while you stare solemnly out of the window of a car while it's raining, The Kooks' 'Let's Go Sunshine' is exactly what you need.
'Let's Go Sunshine' is the latest album in The Kooks' discography, and it's a complete change from their previous electronic rock/pop album. The English boys have brought yet another fantastic album that anyone of any age can relate to. There are songs on there that target your inner-straightedge teen, as well your bluesy counterpart. The genre-range this band possesses is so clearly demonstrated yet again in this fifteen-track album.
The singles released from this album sounded like they could've been rejects from 'Inside In/ Inside Out'. No Pressure, Fractured and Dazed, and Four Leaf Clover all sound like the band's brought their root style back to life. Acoustic guitars and rhythmic drums fill the track, while the electric guitar pierces through the indie pop daze they put you through. Of course, Luke Pritchard's unique vocals complete every single one that was released, and made everyone keen to hear more.
Chicken Bone, however, was different. Deep blues chords and vocal lines sounded so obscure at first when heard through The Kooks' instruments. But you melt into it; they soak this new and smooth sound into you, with a slow beat and intense lyrics. You could tell that this album coming was not going to be like anything they've released before.
This, was a preview of 'Let's Go Sunshine'.
And so, the feel-good-coming-of-age movie soundtrack is provided to you, by the Kooks. Starting off with the chanting of the chorus No Pressure, you're given an obscure preview to what's to come. Then, Kids just jumps the gun and brings an insanely bluesy rock sound through your speakers. Acoustic guitars and a driving beat accompanies the track All The Time as well as an insane and vibe-ing attitude. Believe makes you turn the bass all the way up, Fractured and Dazed flies you through a montage of your childhood, Chicken Bone brings the beat down and prepares you for the upbeat and rhythmic guitars of Four Leaf Clover. Tesco Disco sounds like it belongs on 'Nick and Norah's Infinite Playlist', while Honey Bee belongs on everyone's playlist. Initials for Gainsbourg are The Kooks' equivalent to a ballad, long vocals and sweet lyrics, and Pamela can only be described as rock song. Headbanging, and festival-worthy, you can hear it in every early 2000's film. Picture Frame was different to the previous versions, Swing Low is the second most catchy in the entire album and then Weight of the World had everyone swaying gently to the beat. No Pressure finishes the album on the perfect note and leaves the sweetest taste in your mouth. When Let's Go Sunshine is repeated, and it's inevitable that it'll be repeated, the intro turns into a perfect interlude, catching the end of No Pressure and leading right back into Kids. You don't know when it starts or stops, and you don't really need to know.
The thing that stood out the most in this album was the revisit of Picture Frame. First released in 2011 in their third album, 'Junk of the Heart', it was recorded live and it really expressed full emotion. With just a steel string and Pritchard's soulful vocals, the song really hit home. Although, with the revisited version on 'Let's Go Sunshine', violins, deep bass and everything else in the band joined in the emotional vocals, as well as a revised song structure. At first, it was a bit odd, with it sounding like it belongs in a new 'Alice in Wonderland' remake, but it really does grow on you. You find yourself belting out the lyrics of your car as you drive down the highway, wind flowing through your hair.
And so, the album comes to an end; your own personal teen movie coming to its close. Intense changes in your life are reflected by the range of genres that 'Let's Go Sunshine' covers, love interests and Chicken Bones, Four Leaf Clovers and conflicts.