Album Review: Tyson Motsenboker 'Letters To Lost Loves'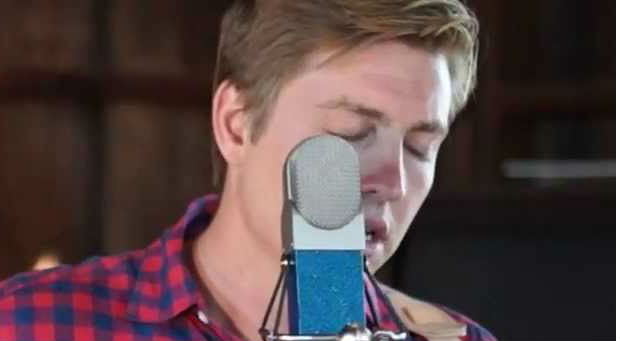 Pack your bags and join us on a road trip through the tormented and stunning soul of Tyson Motsenboker, in his debut album 'Letters to Lost Loves'. Allow your feet to become itchy while listening to Can't Come Home Again. Become helpless to the image of the winding Pacific Highway, lined with towering green pine trees, whilst the crescendos of Always course through your body. Motsenboker's debut album manages to serve as an elegant tribute to his late mother, while simultaneously possessing all of the aspects of an album fit for a road trip. The record consists of ten songs that outline the different stages of Tyson's grieving process with traces of nature's influences scattered without.
Upon listening to the record for the first time, it's only natural to compare songs like Evangeline and Lost to tracks from Ben Howard's 2011 album 'Every Kingdom'. Although the up-and-coming American musician shares many qualities with the British folk star, such as throaty vocals and consistent guitar plucking, Motsenboker's album tells a unique and elaborate story of love and loss, which is sure to tug at any listener's heartstrings.
Tyson lets the truth pour out in his song Honest where he sings about the "rude awakening" of his mother's death in 2013. It is evident that Motsenboker gained inspiration for the track while walking 600 miles along the San Francisco coastline in memory of his mother, as he makes many comparisons between a hospital room and the nature of California.
I Still Have to Go is arguably the best song on the album. It is a cruisy folk tune, which is substantially more upbeat than its predecessors. You can't help but tap your foot along with the catchy banjo riff, and his raspy folk crescendos make you want to belt out the lyrics at the top of your lungs. It seems as though this track marks a pivotal phase in Tyson's grieving process, as it possesses hopeful lyrics and some fun southern twang to match.
Don't mistake the album's radio-friendly tunes as fey folk. Tyson's upbeat songs contain catchy hooks and are packed with positive sentiments, while his somber songs, such as Folded and The Passage, possess brawny rhythms and a persistent theme of loss and remembrance.
Motsenboker leaves little to the imagination with the album title 'Letters To Lost Loves', as that is exactly what he presents to us in the most beautiful and soothing way imaginable. It is an album of sadness and heartache, of aspen trees, and summer breezes. From the heart wrenching and poetic lyrics to the melodious folk fingerstyle of his acoustic guitar, Tyson Motsenboker's album will captivate you and have you immediately planning your next road trip.