Album Review: Why We Run 'Holograms'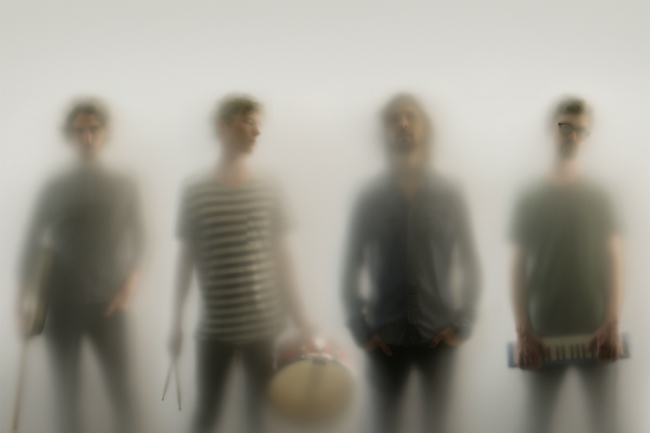 Following the first two singles from their debut album, Sydney dream-pop 4-piece Why We Run are finally ready to release 'Holograms' into the world. Described as a fusion of pop 4-piece The Go-Betweens and indie-rockers The National, the band have received rave reviews for 'Holograms'. Spoiler alert: here comes another one. 'Holograms' melds together electronic production and lush instrumentation, bringing to mind the likes of Melbourne's City Calm Down and Baltimore's Beach House.
In first track A Moment to Return, the initial drum beat sparks a primal feeling before luscious instrumentation is laid over the top. Chorus effects in the guitar cut through the mix, showcasing Why We Run's typical compositional style. The tight guitar hooks fit snug with the bass and quieter synthesiser layers.
The album creates a feeling of intimacy, perfect for playing you to sleep after a hard day at work. Frontman Nic Cogels' subtle and sparing use of his falsetto range heightens the emotional pain in All You Ever Wanted. Cogels' voice illustrates these dark ordeals with so much energy that it allows you to experience the music as if it was part of your own life.
Hologram speaks to the universal pain of unrequited love. The lyric "We paid for a room with a view/Stared at the walls/Me and you" brings together the darker undertones of the record with the deftness of songwriting experience. The overdriven, classic rock of Hologram flows right into the next track, Where I'll Be Waiting. The track is a departure from the album's dream-pop feel, giving a nod to fellow Aussie rockers Holy Holy and Art of Sleeping.
Comfortable Lie is an album highlight, telling of a family member's struggle with mental illness. The song brings to light the issue of mental health in a subtle way, demonstrating the outfits' ability to craft emotional stories disguised as beautiful pop music. The jazz influence of the electronic piano is reminiscent of Frank Ocean's 'Channel Orange'.
The album feels neither happy nor sad. Its overall composition reflects a story of pain and hurt, bundled together to create an exquisite compilation of light and shade. With their infectious pop feel, these songs with definitely find their way onto your playlists one way or another.
A fascinating combination of stories from around the world, Why We Run's 'Holograms' is a solid debut release for the Sydney quartet. We can't wait to hear what else they have in store for the future!
Why We Run are set to launch 'Holograms' on Friday 15th of July. In the meantime, check out their single Comfortable Lie below!
Why We Run 'Holograms' Album Launch
FRI 15 JULY
Plan B Small Club, Sydney
Get Tickets HERE