Alex L'Estrange Drops Another Dreamy Gem Of A Single "Nothing to Hide"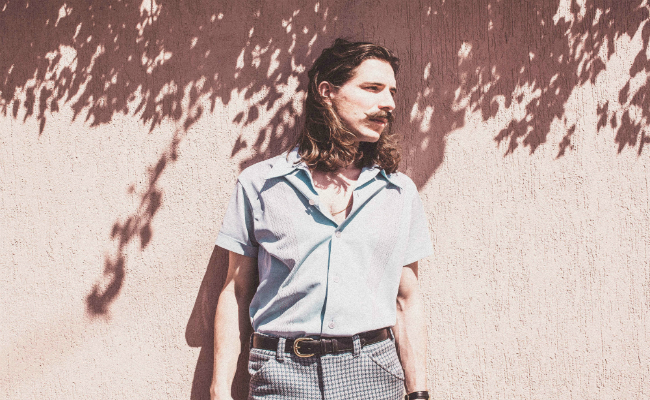 Brisbane multi-instrumentalist, producer, and collector of exotic shirts Alex L'Estrange has just released his latest single Nothing to Hide, taken from his upcoming debut EP 'Auchenflower'.
Off the back of his first national tour supporting fellow Brisbane rockers Holy Holy, L'Estrange's latest single channels 'Beatles 'Revolver' era sounds, along with a healthy dose of early psychedelia akin to vintage Tame Impala.  Offering up a similar dark aesthetic to his previous four singles that where released in quick succession, Nothing to Hide accentuates L'Estrange's calm vocals with vibrato-drenched guitars.
As the slinky bass riffs falling into the mix, the song feels like a cathartic journey as it builds to a climax with catchy choruses and an expansive guitar solo from Mid Ayr's Hugh Middleton. L'Estrange's honest and raw vocals showcase his ability as a natural melody writer, quickly earning him a place as one of Australia's best emerging talents!
L'Estrange's previous single Favourite Star built upon his ability to craft dreamy pop gems, picking up the pace just a fraction to give the single an extra kick. Nothing to Hide follows suit, while still calling back to mellow bass riffs and quieter synthesiser takes found in early releases such as Mr. Mild or Reconsider.
After the release of his EP 'Auchenflower', due out on the 16th of December, you can catch Alex L'Estrange at Brisbane's Black Bear Lodge in late January as part of 'The Last Party Before The Lockout'. Details on the show, along with L'Estrange's latest single are below!
'The Last Party Before The Lockout' w/ Alex L'Estrange + Special Guests
SAT 28 JAN
Black Bear Lodge, Brisbane
Get Tickets HERE