Alfie Templeman Shares Single 'Leaving Today' and Announces Australia Shows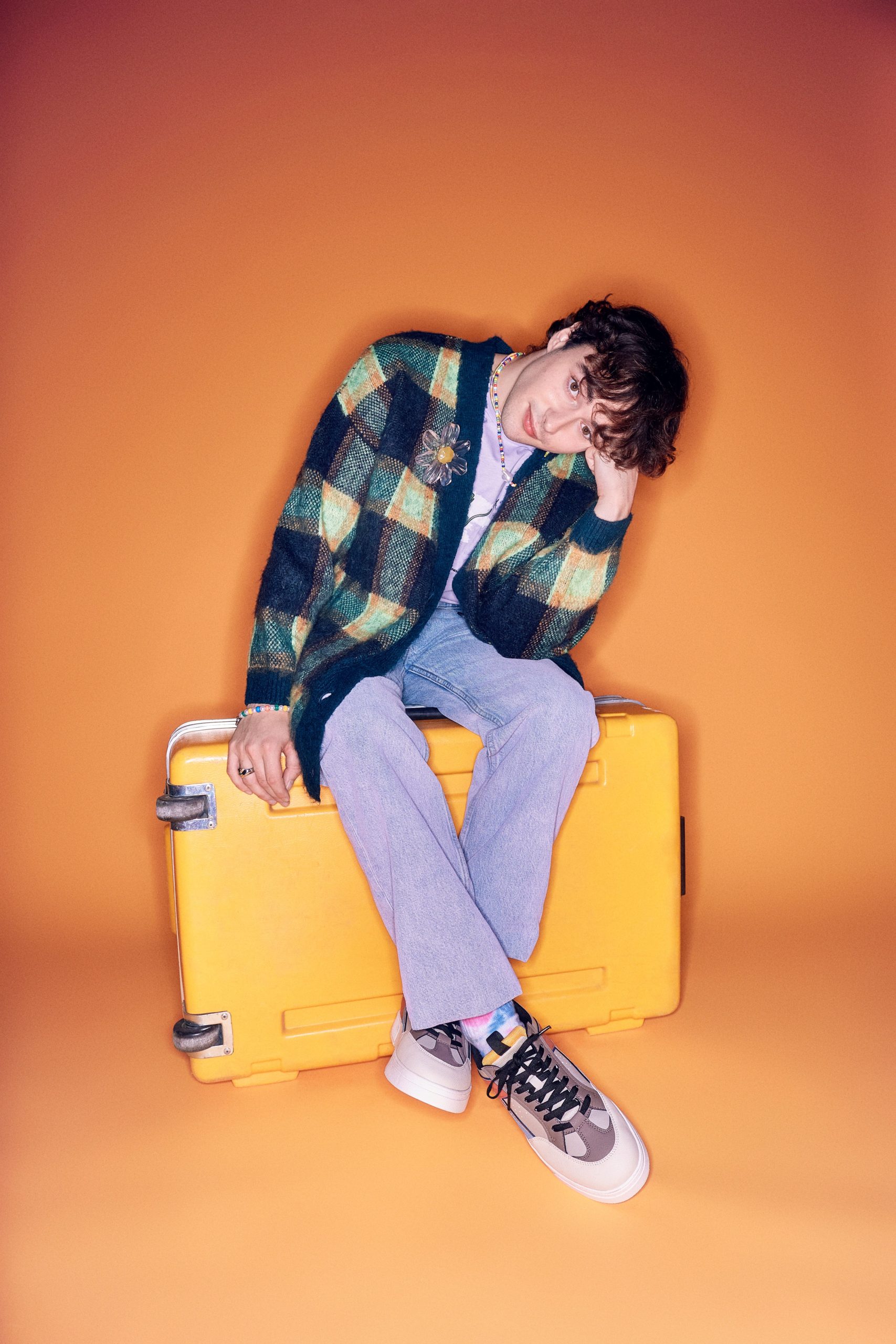 19-year-old British alt-pop singer Alfie Templeman is on his way to being the next international rising star. His latest single 'Leaving Today' – released 1 April – is the third from his forthcoming debut album Mellow Moon, out 27 May via Chess Club Records/AWAL. The songwriter has built an immense following in recent years and is one of the most promising solo acts on the airwaves right now – and not even just for his age.
Off the back of his first ever UK and Europe headline tour, Templeman has sold out shows in Manchester, Bristol and Brighton, as well as his biggest to date at Shepherd's Bush Empire in London. The young hopeful will be performing his debut Australian shows in Adelaide, Melbourne, Sydney, Canberra and Brisbane this June as a special guest for The Wombats. While on his Australia run, he will also be playing exclusive headline shows at Oxford Art Factory in Sydney and Howler in Melbourne.
'Leaving Today' – co-produced by Templeman and Tom McFarland from Jungle – is a chill pop track with bright guitars, busy bass, jazzy drums and sweet harmonies. The liberating chorus beams with equally intricate layers of deft instrumentation and airy vocals. From the groovy bassline and swaying drums to the crooning melodies and ambient pads, it's impossible to listen to this song and sit still. While it gives the impulse to move, 'Leaving Today' is the most laid back of the album's singles so far and definitely the most distinct.
"'Leaving Today' was written about what it would be like to go on tour again after so long," Templeman explains. "Getting far away from home and sitting in that van for hours thinking about all the small things you never realised you missed so much. It's the first song I've played cello on, I tried to layer up multiple different parts as if it was a mini orchestra of terrible cello players! Tom was super encouraging with the cello stuff and he added some really gorgeous production, all the oohs you hear at the start are him."
Templeman commenced work on his debut album in early 2020, before the world was thrown into a fully-fledged pandemic and his career grew exponentially. The impressive 14-track project is an otherworldly trip – represented by the abstract cover art – that chronicles the joy and anxiety of his personal journey over these last two years. With over 135 million streams, in excess of 221 million radio impacts in the UK alone and a North America tour supporting Chloe Moriondo under his belt, he is quietly making the world his own.